Fashion
It's the height of summer, and if you still want to upgrade your wardrobe, Reformation offers up the perfect solution. The buzzy brand unveils its Hawaiian Collection featuring colorful tropical prints. From two-piece sets to form-fitting minidresses and button-up shirts, Reformation offers chic finds for summer. See some of our favorites from the Hawaiian collection below, and shop the rest at TheReformation.com.
Related: Big Splash | Discover Reformation's Latest Swimwear Designs
REFORMATION HAWAIIAN COLLECTION
Fashion
Fendi goes back to basics with the release of its fall-winter 2018 campaign. The advertisements feature notable faces Gigi Hadid, Adwoa Aboah and Abbey Lee Kershaw. Photographed by Fendi creative director Karl Lagerfeld, the trio poses in a stripped down studio setting. Inspired by the allure of backstage, logo print dresses, statement bags and elegant outerwear take the spotlight.
Related: Kim Kardashian & North West Front Fendi #MeandMyPeekaboo Campaign
FENDI FALL/WINTER 2018 CAMPAIGN
Fashion
Supermodel Kendall Jenner heads to the studio as the new face of Longchamp's fall-winter 2018 campaign. The American beauty poses in front of the lens of David Sims for the 'Modern Amazon' advertisements. Posing with the 'Amazone' bag in multiple variations, Kendall models the accessory in fringe, python and quilted leather versions. The brunette looks ready for the cool weather in shearling lined outerwear styled by Sara Moonves.
Related: Kendall Jenner & Bella Hadid Reunite for New Campaign
CAMPAIGN: KENDALL JENNER FOR LONGCHAMP FALL/WINTER 2018
Fashion
Jimmy Choo enlists a trio of top models for its fall-winter 2018 campaign. Rosie Huntington-Whiteley, Joan Smalls and Lily Aldridge appear in the images captured by Lachlan Bailey. The glamorous shots spotlight new season designs including metallic boots, studded heels and leather flats. Sarah Richardson works on styling for the shoot with hair by Esther Langham and Francelle on makeup.
Related: Izabel Goulart Models Jimmy Choo's Luxe Styles
JIMMY CHOO FALL/WINTER 2018 CAMPAIGN
This season I feel it is time for fashion to rediscover exquisiteness. With Jimmy Choo's glamorous heritage in mind I wanted the collection to embrace an alluring beauty with contemporary freshness. Autumn Winter '18 is about balancing the form with the decoration, super sexy but with a graceful refinement that transcends day to night style."
–Sara Choi, Jimmy Choo Creative Director
Fashion
Summer is heating up and Reformation offers new swimsuit styles perfect for the scorching temperatures. The Los Angeles-based fashion brand designs form-fitting one-piece swimsuits, checkered prints and floral patterns. Choose from high-waisted bikini bottoms and bikinis with underwire support. A color palette of cherry-red, black, toffee-brown and white rounds out the collection. Discover some of our favorites from the swimsuit line below, and see more at TheReformation.com.
Related: Get Ready for Swimsuit Season in Reformation
REFORMATION 2018 SWIMWEAR & BIKINIS
Fashion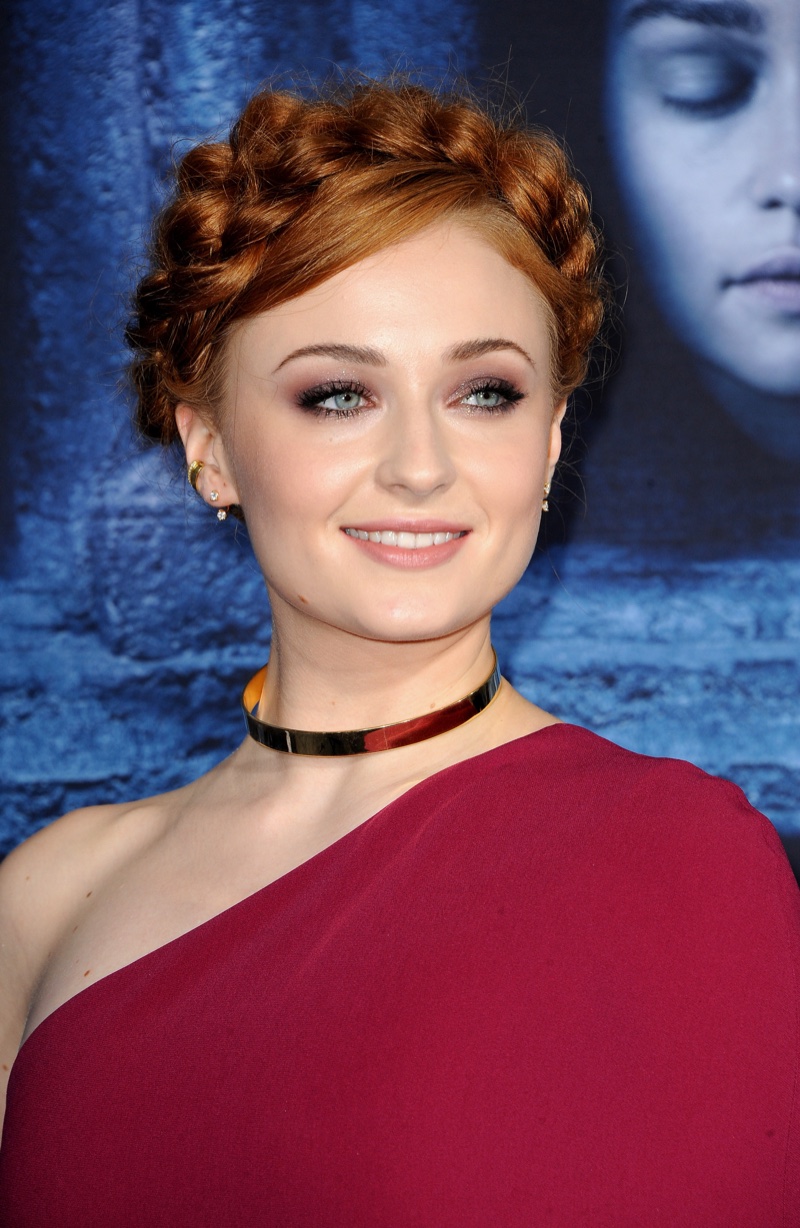 Even the simplest hairstyles with braids make it possible to create an interesting image that does not require too much time and expensive accessories. A correctly selected braid will help underline the shape of your face, as well as disguise some shortcomings. Braids are suitable for any situation – for sports, festive events, and as an everyday option.
In any weather, this hairstyle will retain an attractive appearance. Braiding is a wonderful solution for everyday use. In the hot weather, a woman can remove long hair with the help of intricate braiding. You can get the braid undone at any time. Contrary to the common opinion, braids do not harm long hair and also protect it from ultraviolet radiation, windy weather, and other adverse environmental effects. However, braiding can cause some inconvenience, especially if there is a habit of wearing hair loose.
For braid hairstyles, there are almost no restrictions, except hair length. Braiding is quite difficult to do with a short haircut. Owners of long and medium hair are able to implement a large variety of braids for curly, soft, smooth or hard hair. After all, the goddess braids styles are able to emphasize the femininity and beauty. Nevertheless, to master even an ordinary braid yourself, you will need a little practice and skills. Here are four braids hairstyles for practical styling on the everyday basis at home.
SIMPLE BRAIDS
To make it, gather hair after combing, and then divide it into three equal strands. The right and left strands should be taken with the right and left hands respectively. Move the right strand over the middle one and take it with the fingers of the left hand, but do not connect it with the left strand. With the free right hand, take the middle strand and tighten it so that the middle and left strands change places. Pull the remaining right strand over the middle strand and tighten it. Keep plaiting, alternating the right and left strands with the middle strand as long as the length of the hair allows it. The end of the braid can be fixed with a ribbon or a decorative rubber band.
FRENCH CLASSIC BRAIDS
First, comb the hair back. If hair is difficult and stiff, try making the hairdo when hair is a bit wet or use special styling products. Mousse, gel and hair wax will make hair softer and supple. Divide hair into three equal thick strands. Make the usual three-strand braid, gradually adding loose hanging hair from both sides. When the neckline is reached, continue making a simple braid. If desired, you can immediately fix the braid with an elastic band or leave the hair getting loose. That is, the French braid is similar to a simple braid, but it has one feature. Plaiting goes from the upper line of hair growth with the thin strands and you gradually add more hair from the top and temples.
FISHTAIL BRAIDS
It is also known as a herringbone braid. The difference from previous braids is that you will need only two strands. For that, gather your combed hair into a low and back ponytail and make two equal strands. Take one small strand and put it crosswise on the opposite one. In this way, the right strand goes to the left, and then, the left one goes to the right. Repeat it this way until your hair runs out. The main advantage of the fishtail braid is its diversity. There are many variations of such an interesting plaiting that will allow you to diversify your image. For instance, you can make two pigtails and then braid them together. The way of braiding is always the same.
MOHAWK GODDESS BRAIDS
This hairstyle is also known as Dutch braid. To make a Mohawk braid, brush first your hair back. Gather two hair strands directly behind the front part of your head. Then, take a chunk of hair in the upper part of your forehead. Begin to make the braid as close as possible to the forehead, twisting the outer strands together. Continue braiding down the top of your head. Fix the end of your braid and secure it with hairspray if needed. Following the up-to-day fashion, the sides of the head can be shaved to really look like a Mohawk woman. There are also many variants of this hairstyle to try on.
When the braid is not perfect at first, do not worry. With a little practice and proper care of your hair, you will surely be able to create cute goddess braids hairstyles in a couple of minutes. Even with an average hair length, you can use all kinds of braiding, from simple to the most complex. Some skills in making different braids will enable you to create a new interesting image each day.
Designer Bags, Wallet, Purse, Belt & Accessories Official Site, Best Price & Quality, Free Worldwide Shipping, Free Returns. Each Bag Is A Work Of Art - Handmade - Cowhide Art - Can Custom-Made

Categories

New Posts

Hot Posts