Other Brands
Hana Soukupova soaks up the sun for the June 2018 issue of ELLE Spain. Posing poolside, the Czech model wears tropical printed swimsuits inspired by the beaches of Hawaii. Photographer Mario Sierra makes sure Hana shines in colorful ensembles. Styled by Sylvia Montoliu, the blondebeauty wears the designs of Eres, Versace, Michael Kors and more.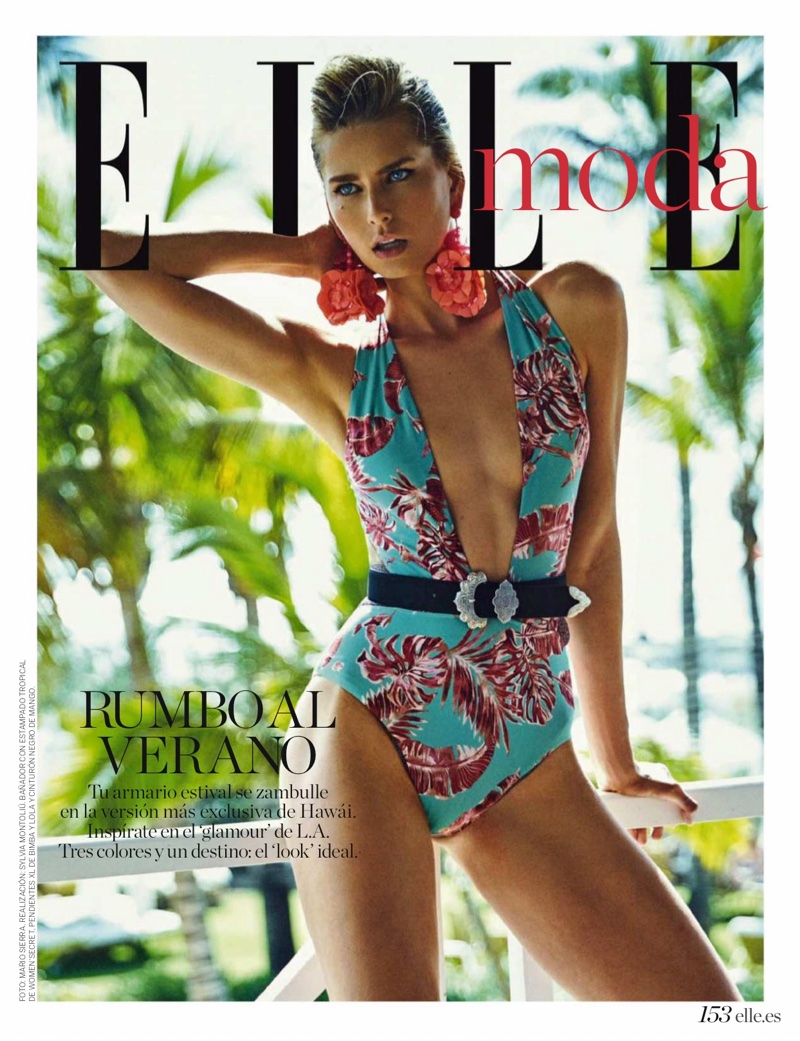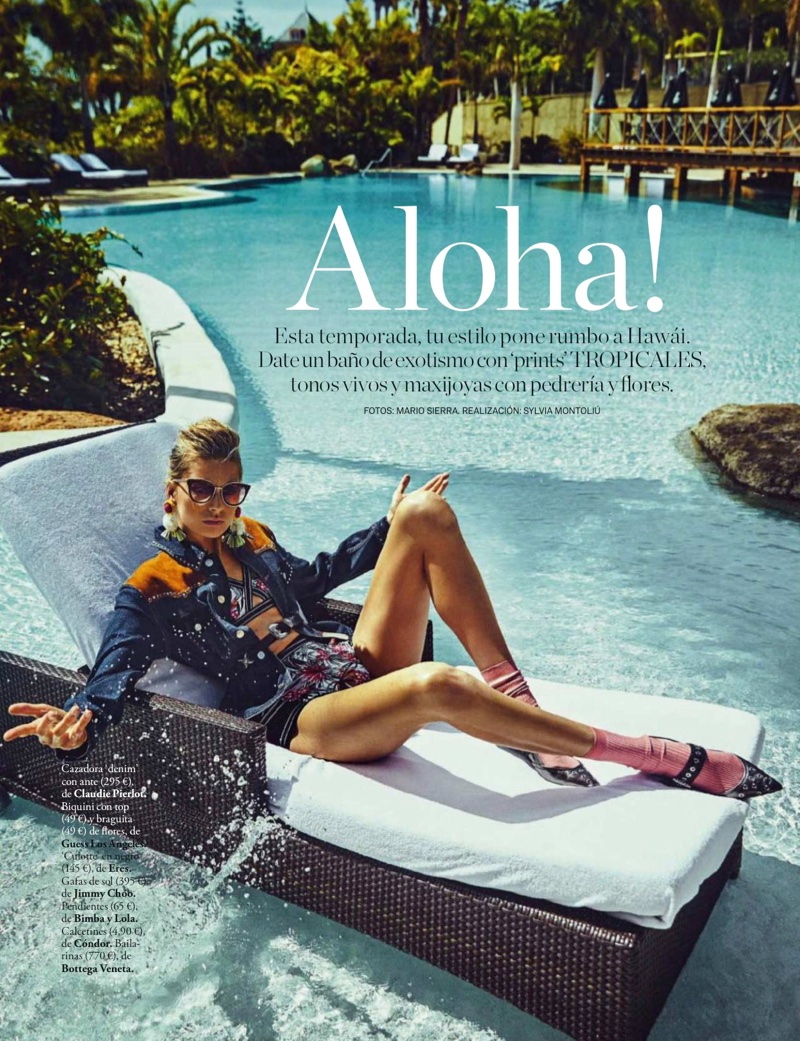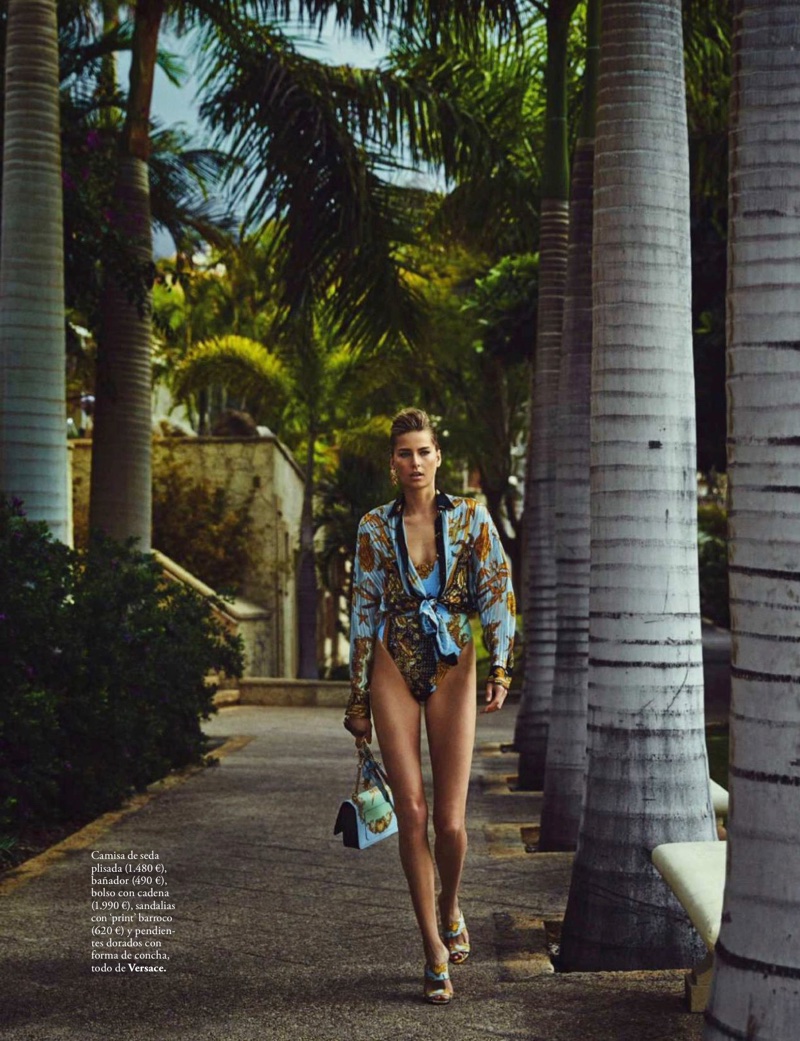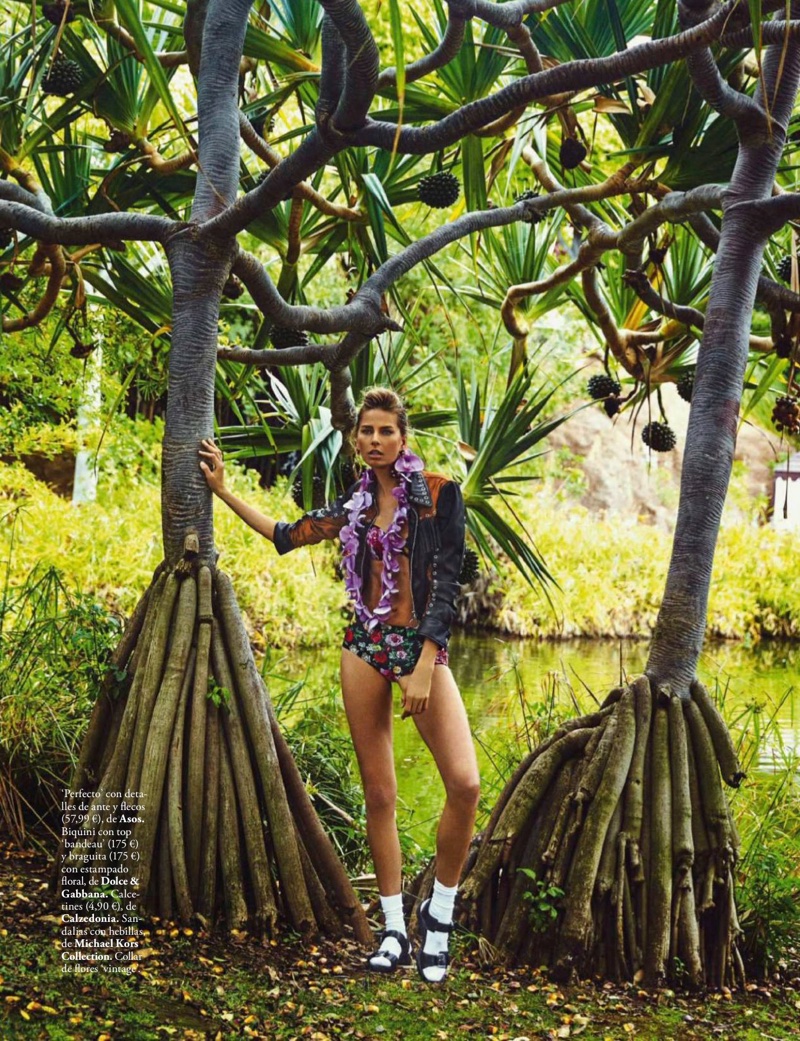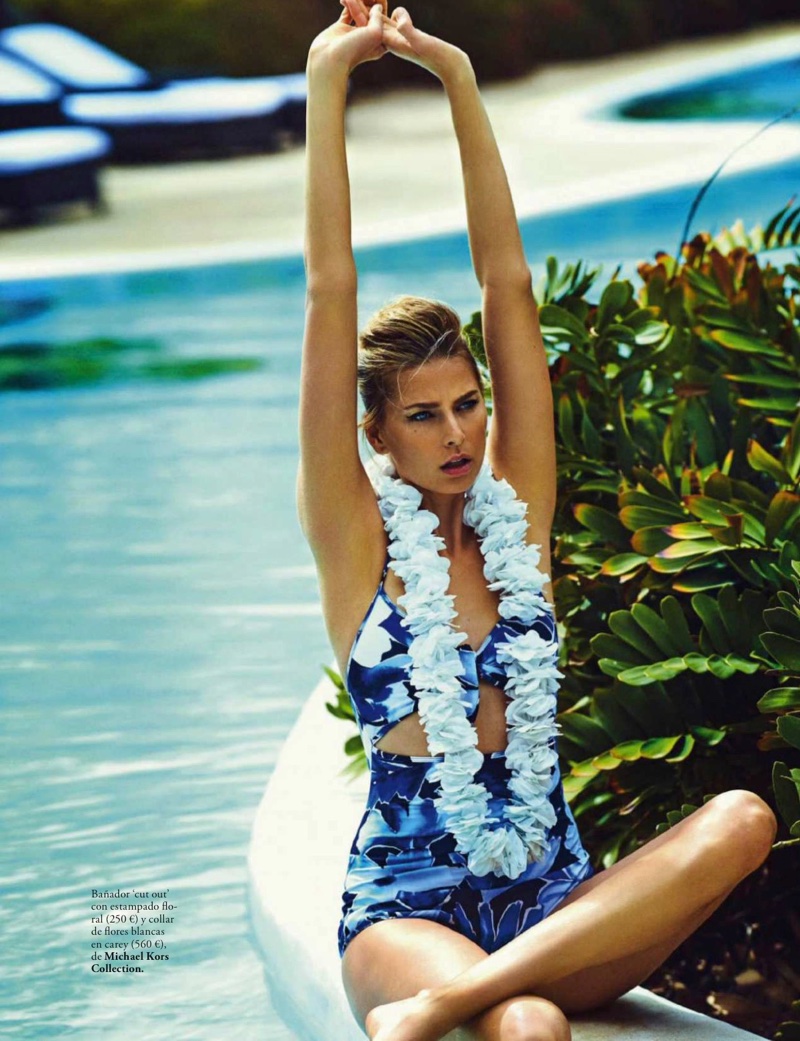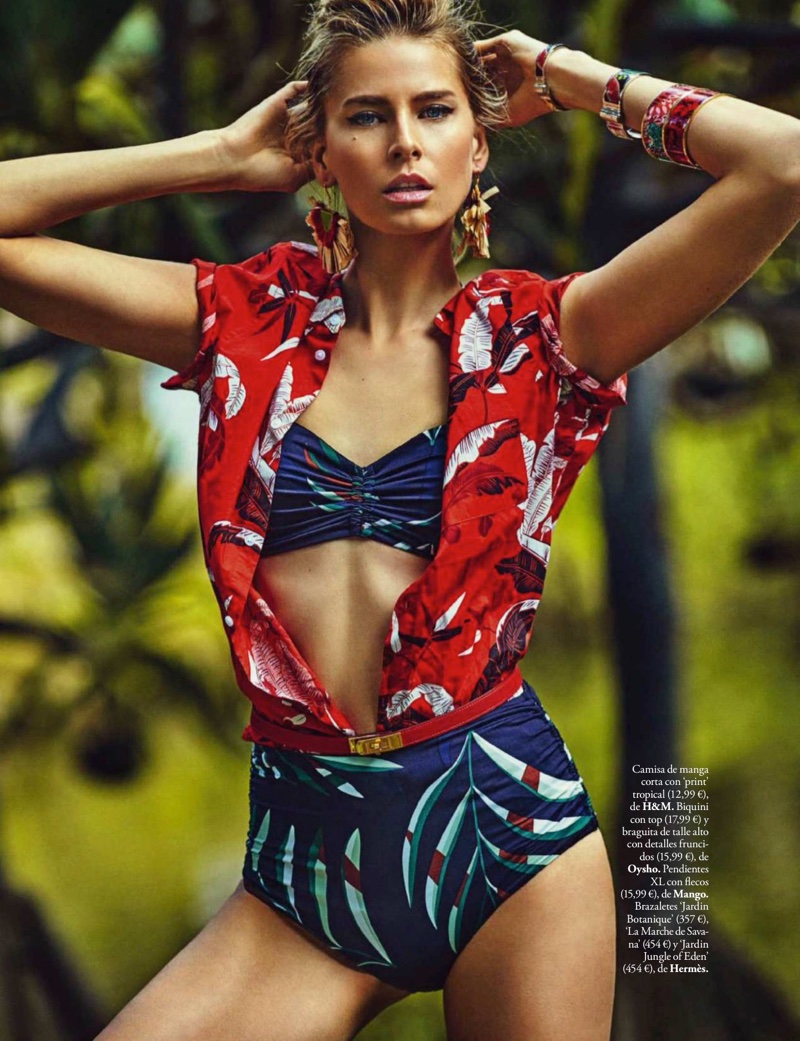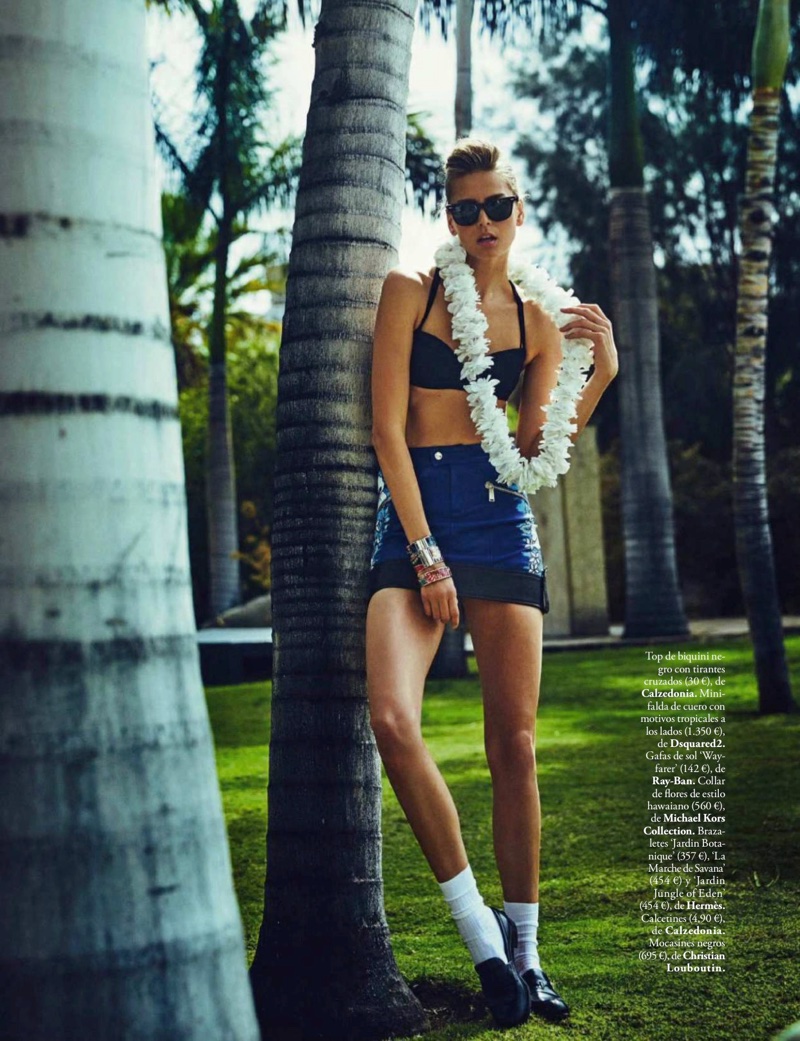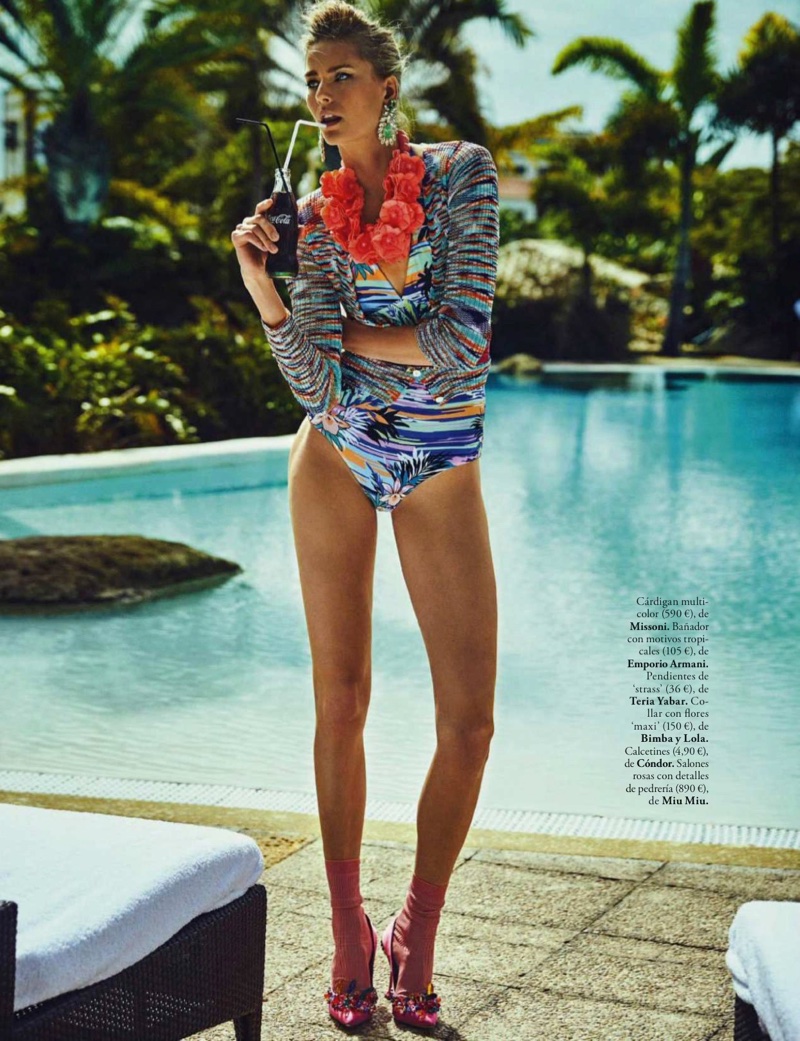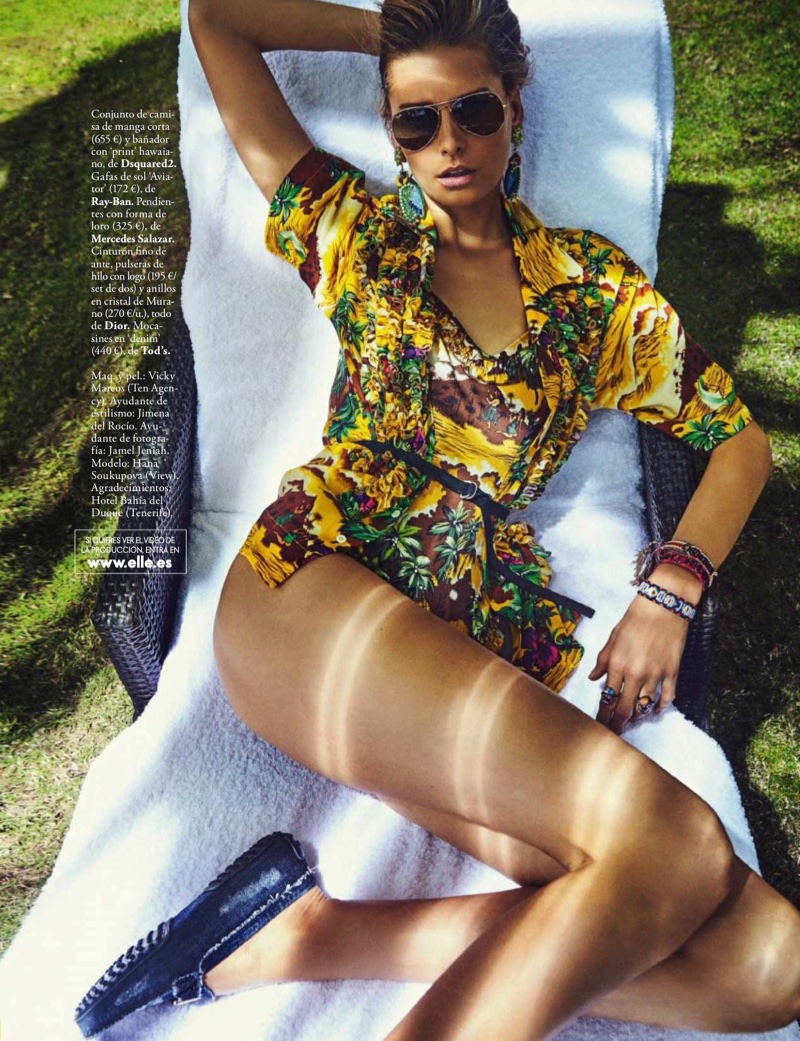 Other Brands
Apart from the serious styles, we need to carry a playful one from time to time. How much fun can you have with the Dolce & Gabbana Millennial Quilted Bag? It's a youth-inspired handbag with much colors and shimmering stones. And it's perfect especially for those moments when you're hanging out with friends. The Millennial Quilted Bag is also a spotlight thief, it steals the attention away from others – instantly.
The Design
The Millennial Bag is crafted from calf leather, which is durable yet luxurious smooth. But what we also need to understand is the shape; this bag is quite flexible.
The body is entirely diamond quilting to maximize the elegance while enhanced with the DG front logo embellished with colored gem-like stones. The big shoulder strap is another style booster as it comes in gold hardware. The strap can also be worn single or doubled.
This bag comes in different bright shades. The stones crafted on the logo matches to the shade of the bag. It's a gorgeous bag with tremendous interior space.
The Interior
So now let's take a look at the interior. Just underneath the flap, there is a front pocket. Then there is also 1 zip pocket, 1 patch pocket and 1 main compartment. The interior is made with printed lining.
The Prices And Sizes
Dolce & Gabbana Millennial Small Bag
Size: 14 x 18 x 5 (H x W x D) cm
Prices: $1556 USD, €1150 EUR, £1090 GBP.
Dolce & Gabbana Millennial Rectangle Bag
Size: 13 x 24 x 7 (H x W x D) cm
Prices: $1995 USD, €1450 EUR, £1450 GBP.
Where To Shop Dolce & Gabbana Millennial Bag?
1. Luisa Via Roma – Shop here to get the small sizes…
2. MyTheresa – A lot of styles are available here…
3. Farfetch – Don't forget to check at the boutiques around the world…
More Images And Colors
Other Brands
Louis Vuitton is a good listener, they understand our needs. After creating the Blanche Bag, now they've introduced a mini version and restyled the handle. It's name? The Louis Vuitton Blanche Handle BB Bag and it's from the Fall Winter 2018 Collection. So do we like mini bags? Yes we do!
The Design
The Blanche Handle BB Bag looks a lot like it's bigger version – the Medium Blanche Bag. But the BB size got one big change and that's the top handle. You see, the handle on the Medium Blanche is thin, big and curvy. But the BB size is much shorter, the leather is thicker and looks much more like the one on the Louis Vuitton Pochette Metis Bag.
And then there is the chain leather strap. The strap on the medium size of the Blanche Bag is made from full leather while the BB size is crafted part chain and part leather. The strap is long enough to carry on the shoulder or cross body.
This BB Bag is combined with smooth and embossed Monogram Empreinte Leather for the casual-chic days. The secure closure is the signature design of this line, which is embellished with a finely crafted metal loop and leather detail. It's a beautiful and feminine bag, perfect for the contemporary styles.
The Interior
Open the flap to see the interior. There is a large main compartment and a front open pocket. It's a small bag, but big enough to store all your daily essentials.
The Prices And Sizes
Measuring 8.7' x 6.2' x 2.8' inches, priced at $1920 USD, $2420 CAD via Louis Vuitton boutiques.
More Images And Colors
Other Brands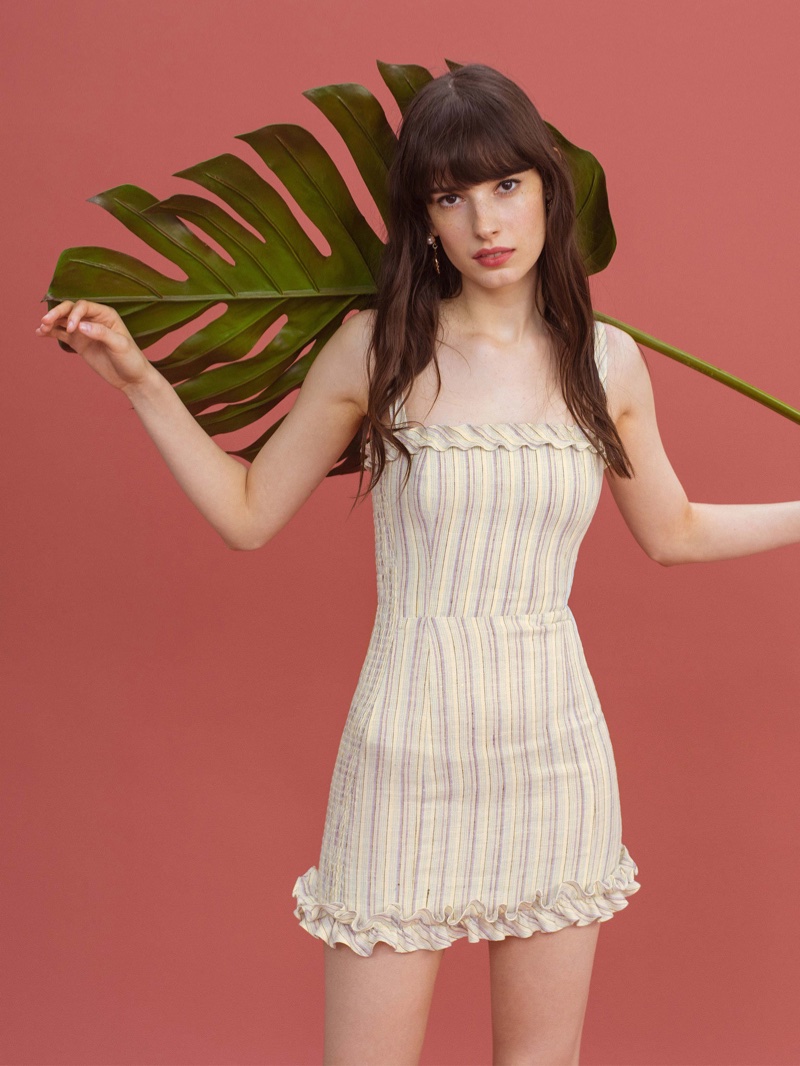 Reformation's new arrivals are perfect for summer. Made for those rising temperatures, the American fashion brand offers form-fitting minidresses, elegant wrap dresses and fitted rompers. From floral prints to gingham patterns and stripes, these pieces will look great no matter the event. The designs feature feminine accents including ruffles, ties and ruching. See our picks from the new collection below, and shop more summer style at TheReformation.com.
Related: Reformation's Chic Dresses Arrive at Nordstrom!
REFORMATION SUMMER 2018 DRESSES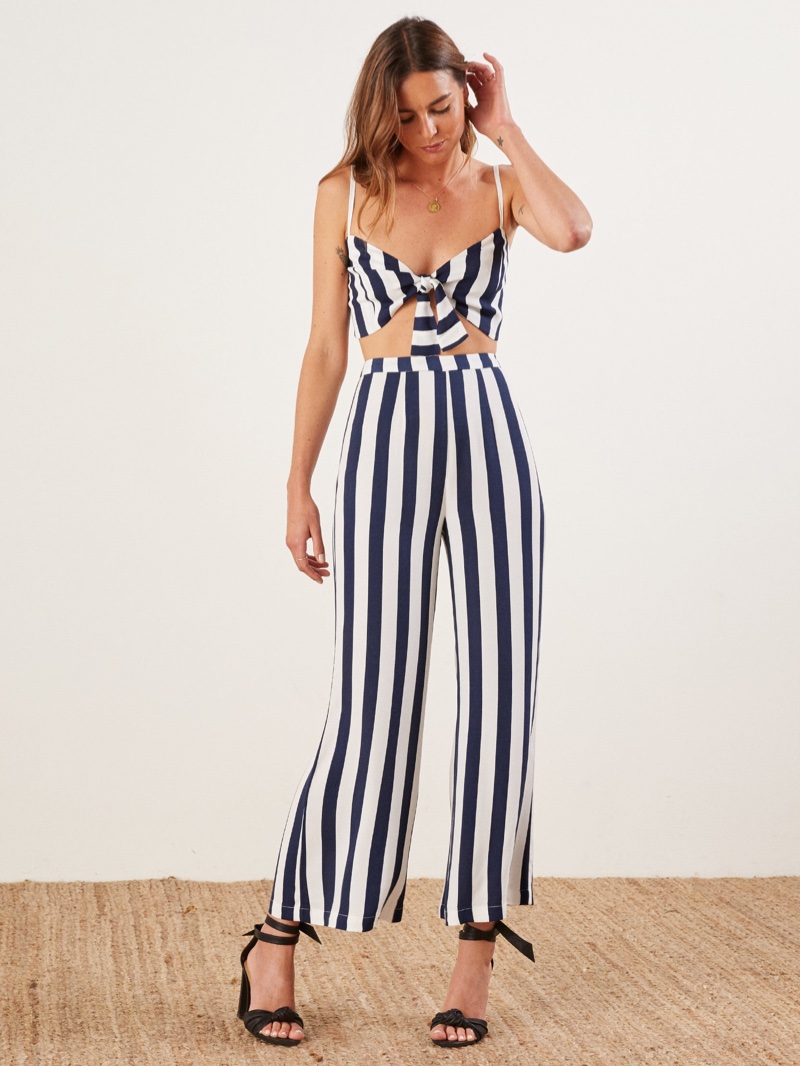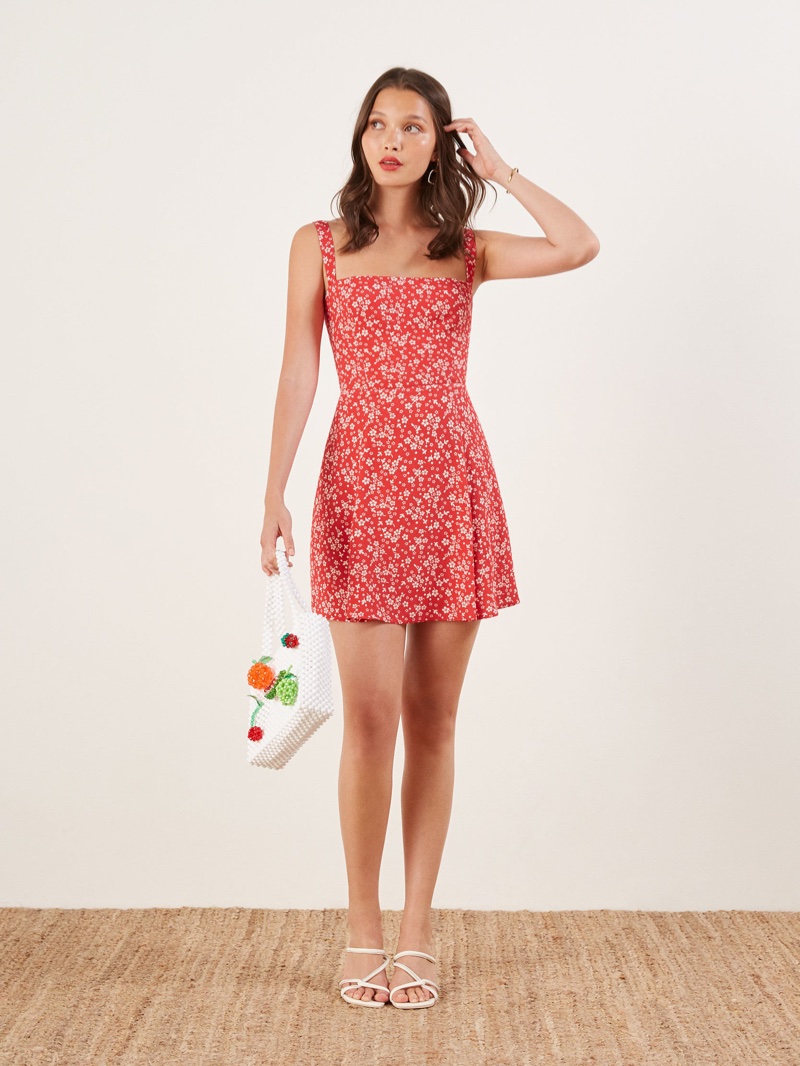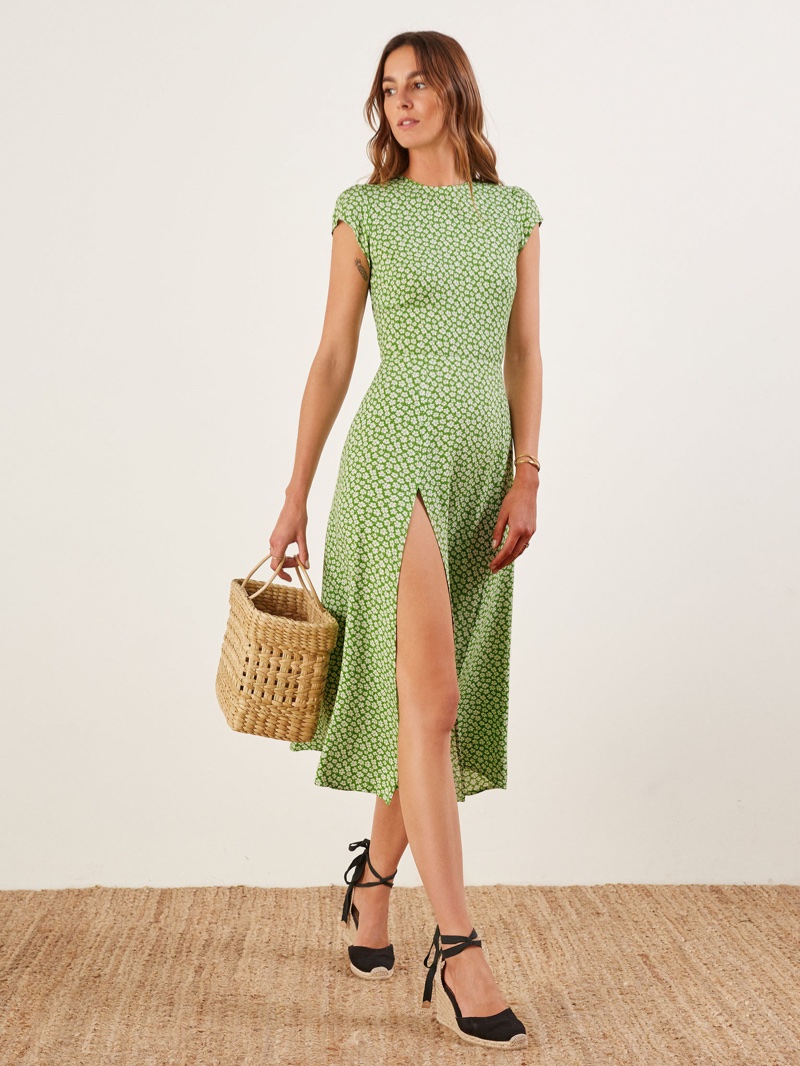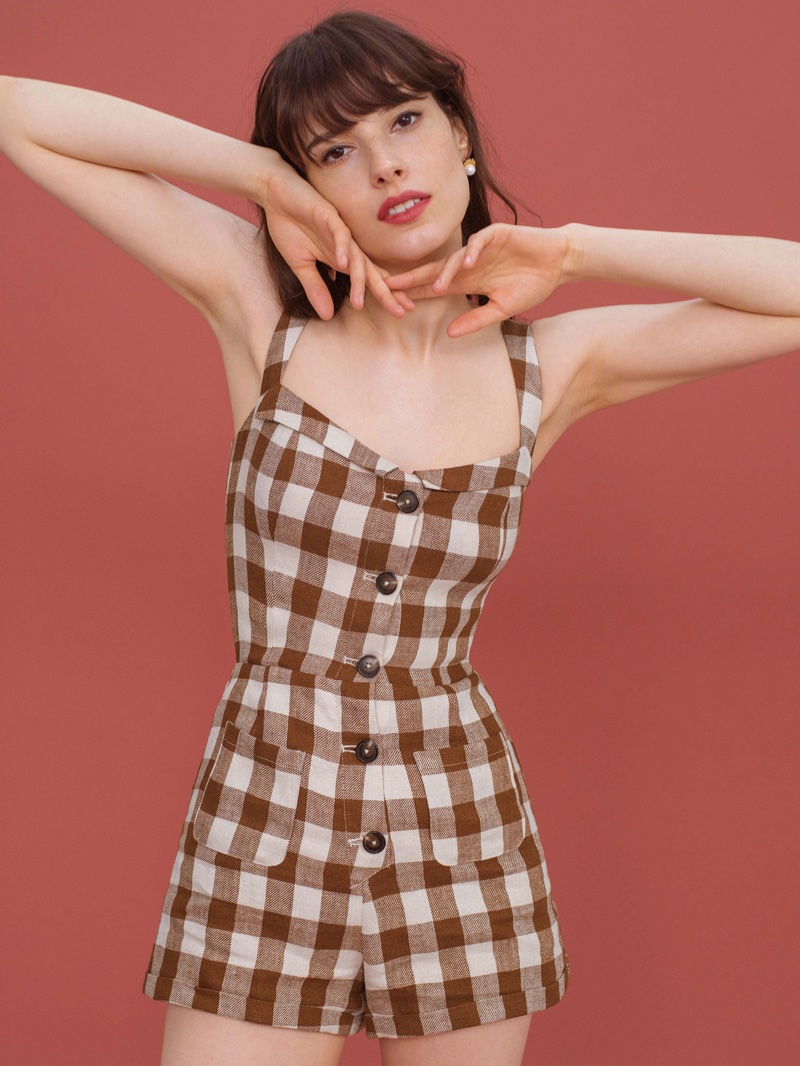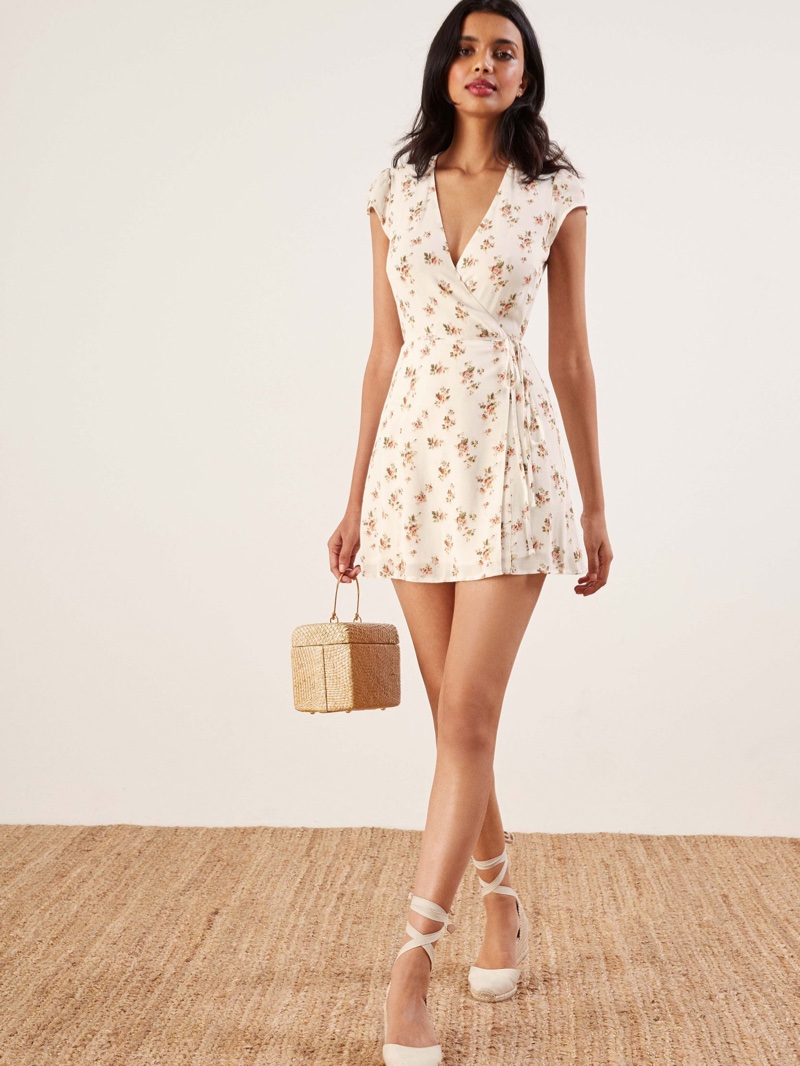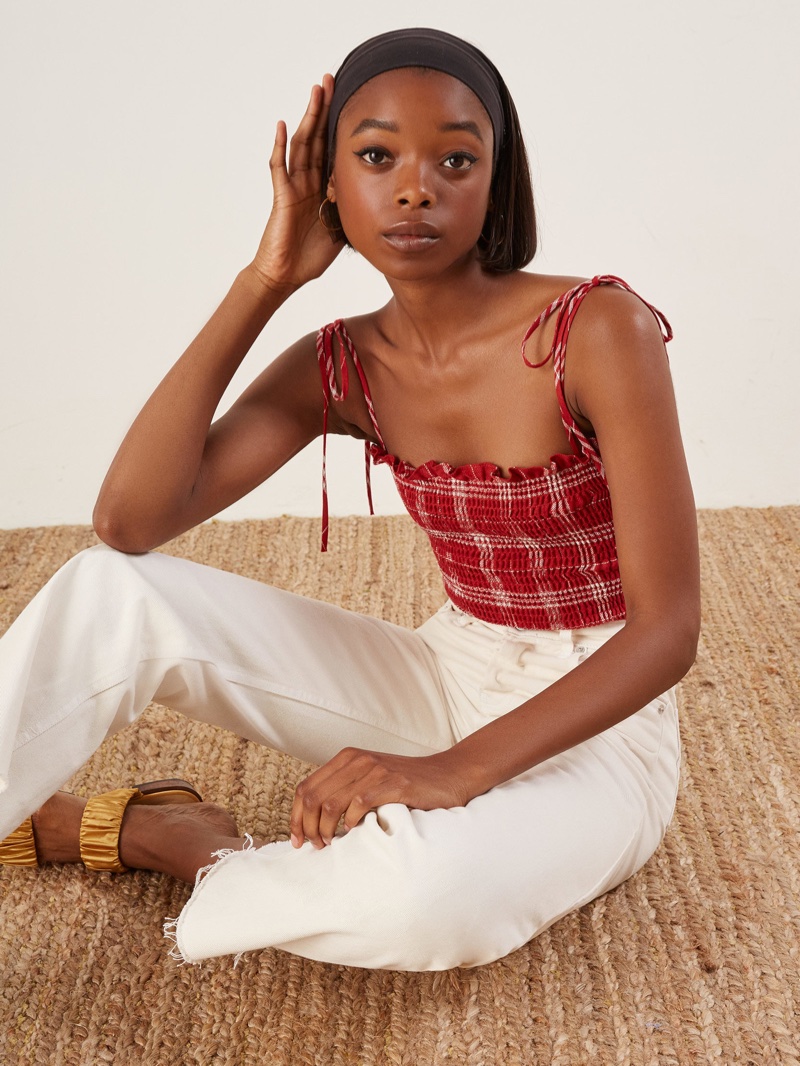 Other Brands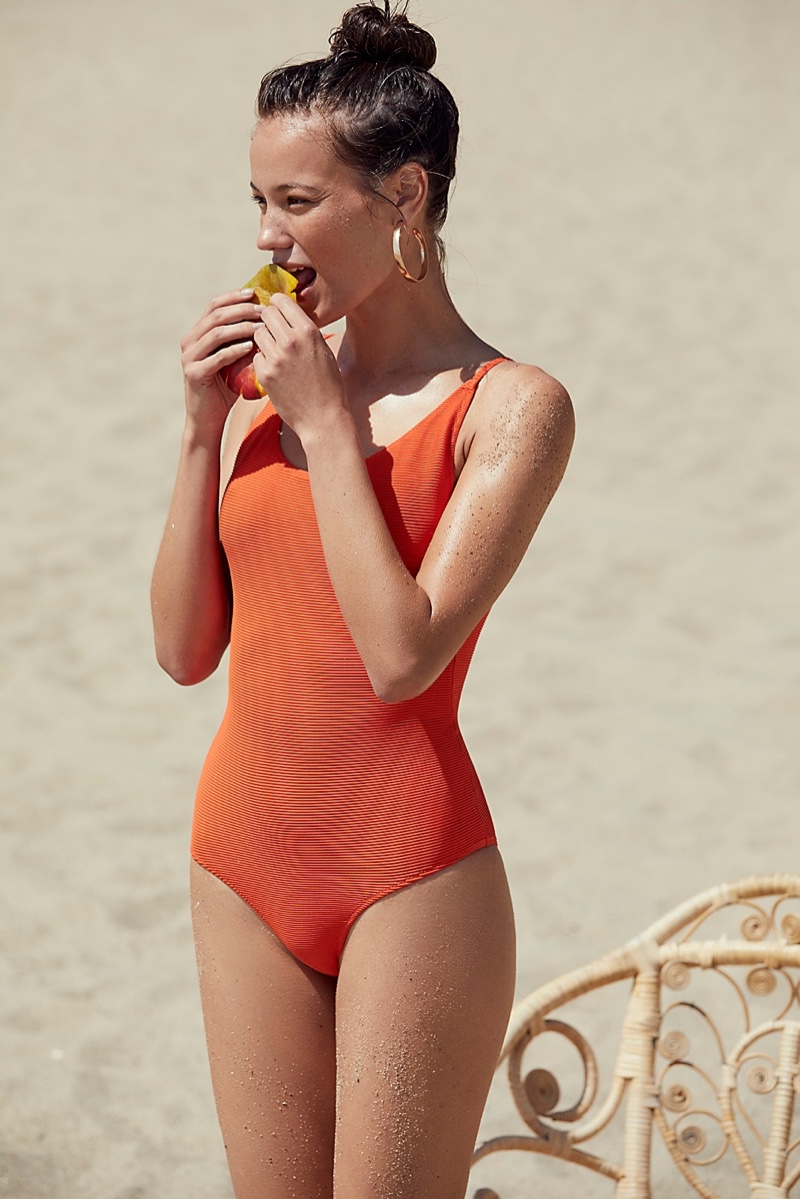 Beach season is here, and if you're looking for new swimsuits, Free People has plenty of options. The fashion retailer's selection includes colorful bikinis and one-pieces perfect for sunny weather. Choose from nautical striped prints, floral blooms and vivid hues for swim season. Brands such as For Love & Lemons, Minimal Animale and Beach Riot are included in the selection.
Related: Hot Summer Nights | 7 Warm Weather Looks From Free People

FREE PEOPLE 2018 SWIMSUITS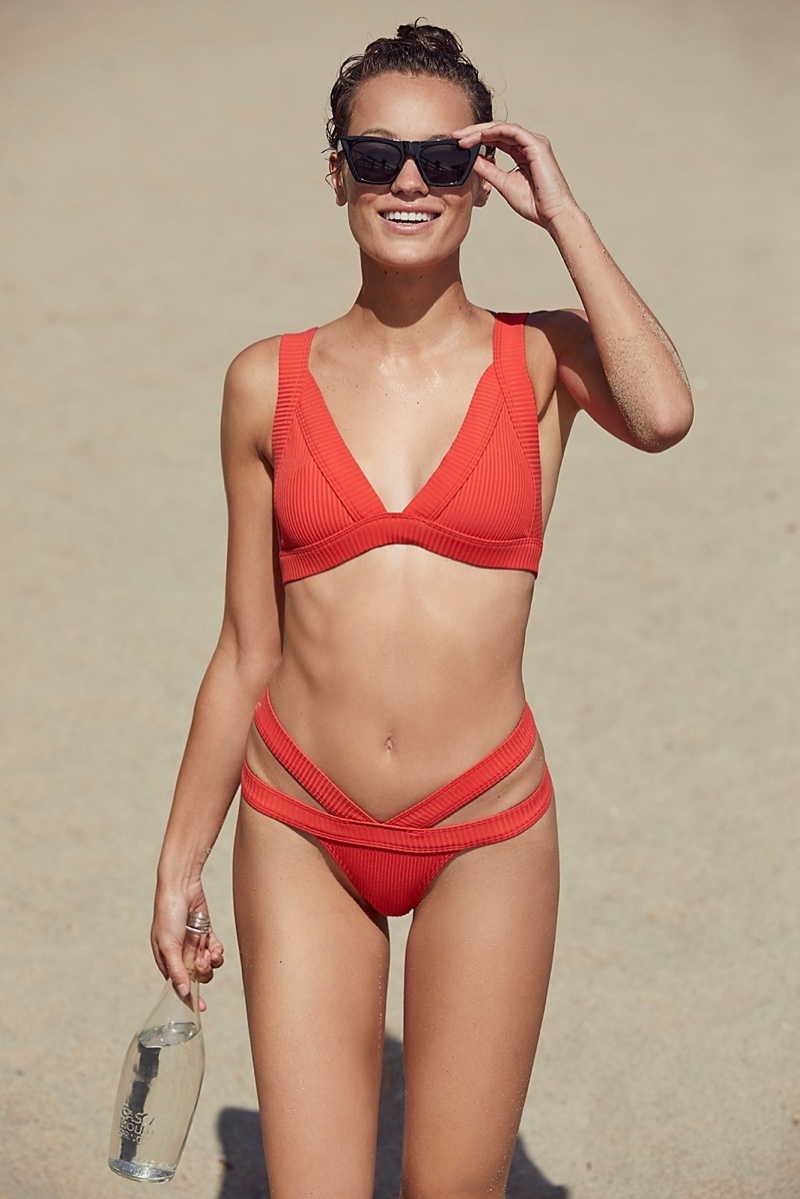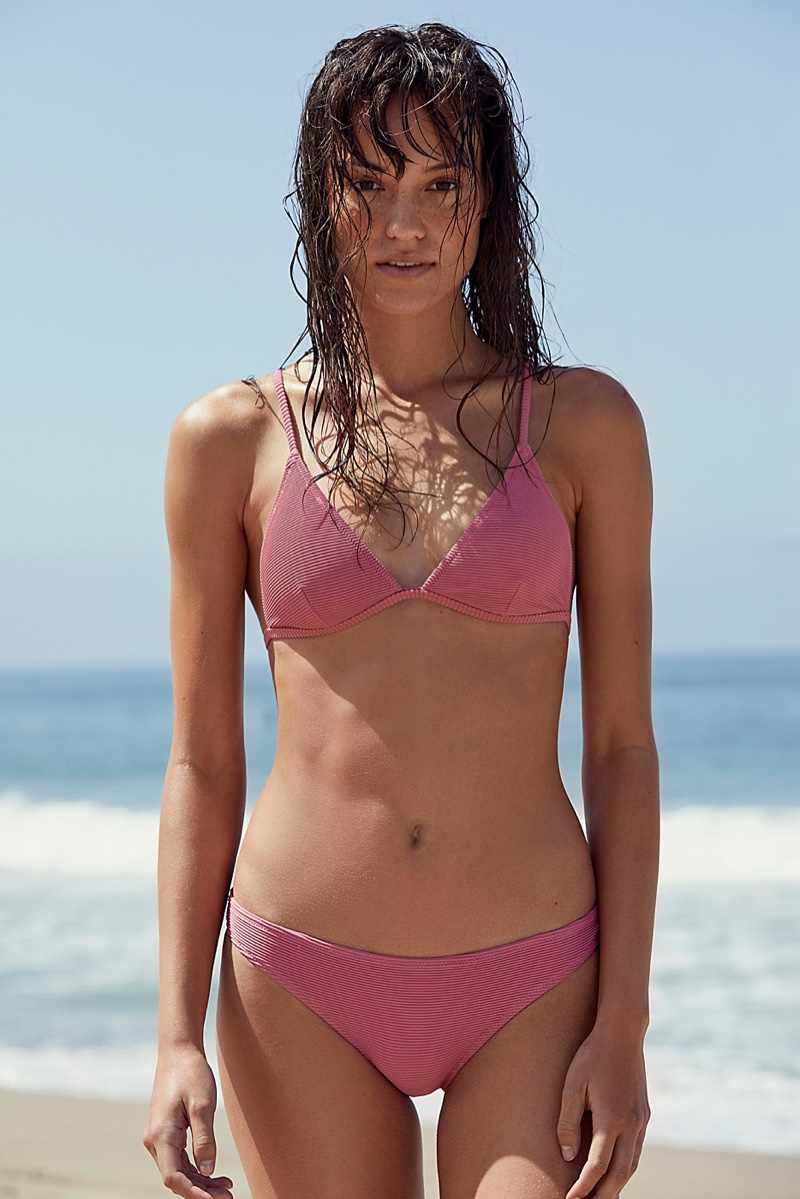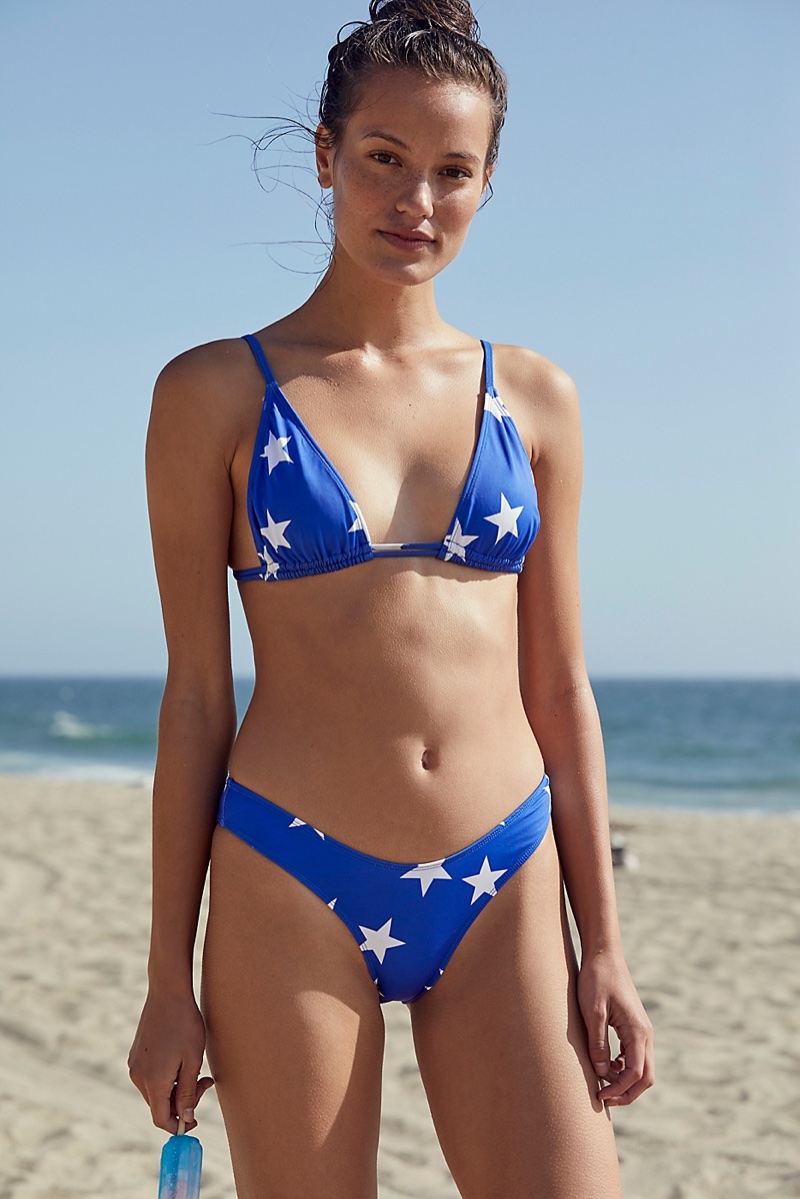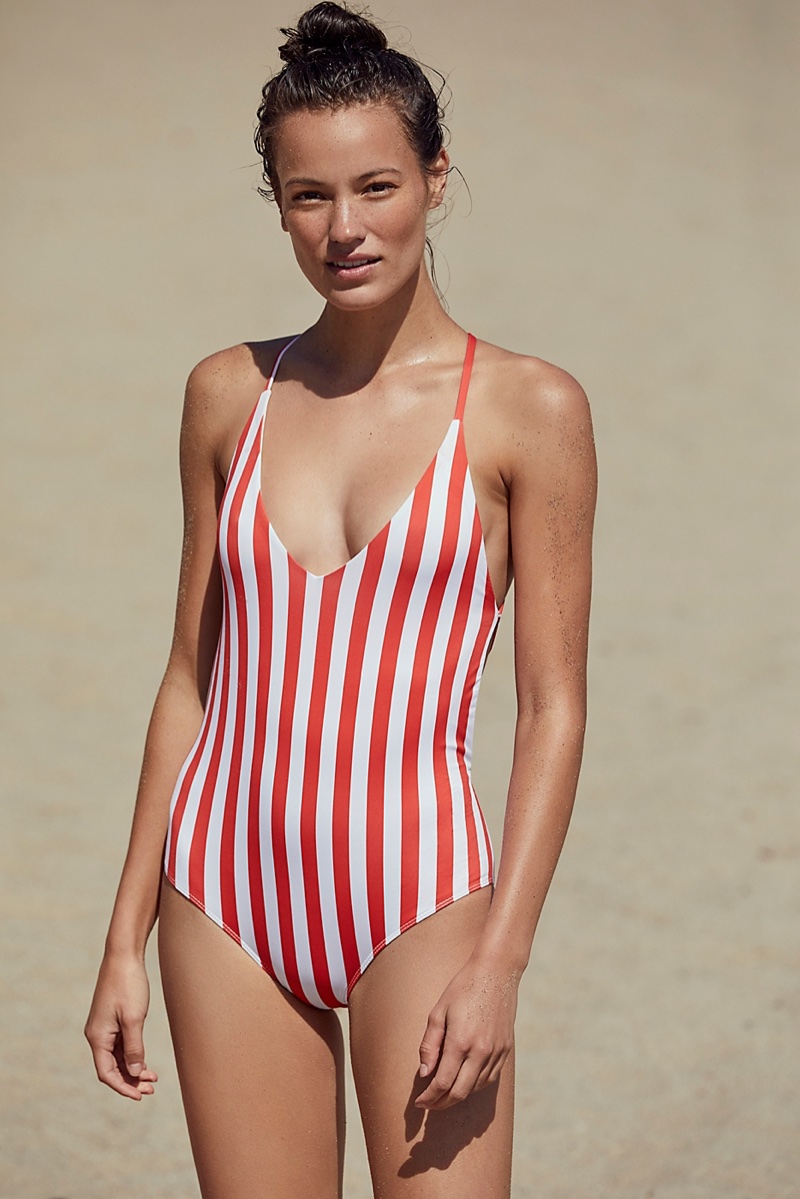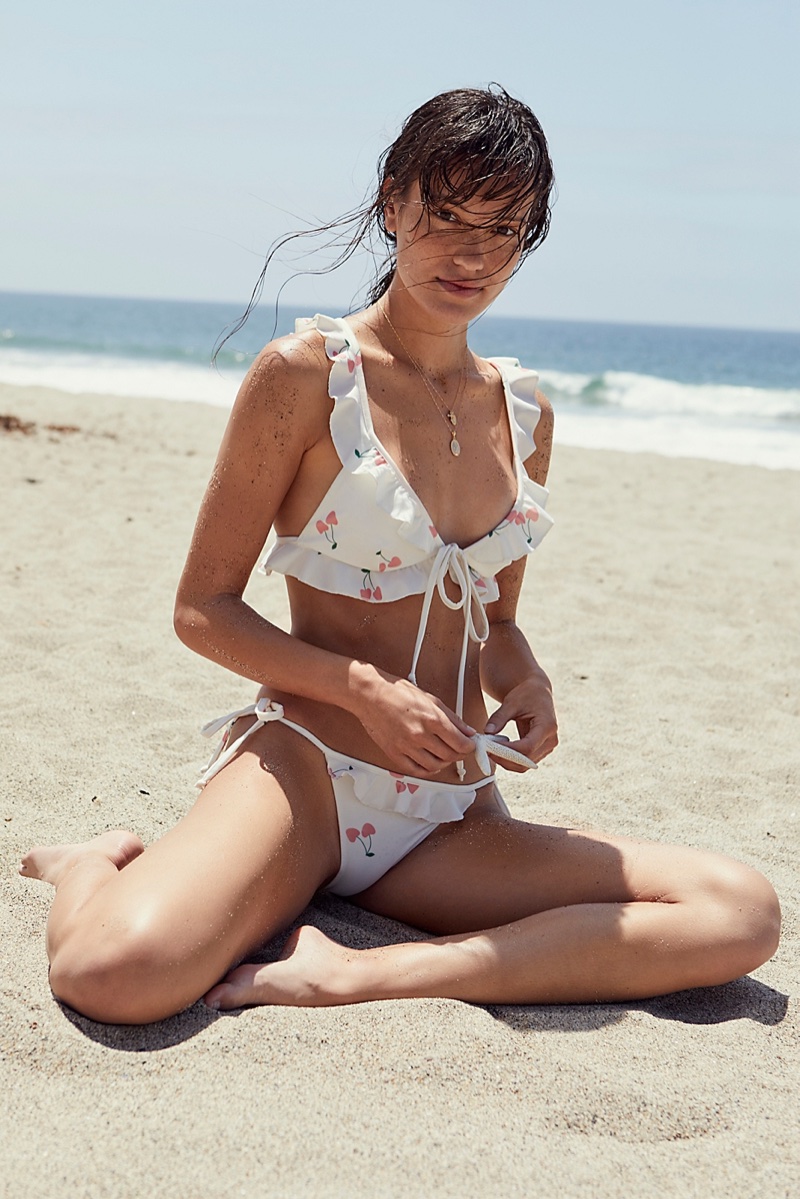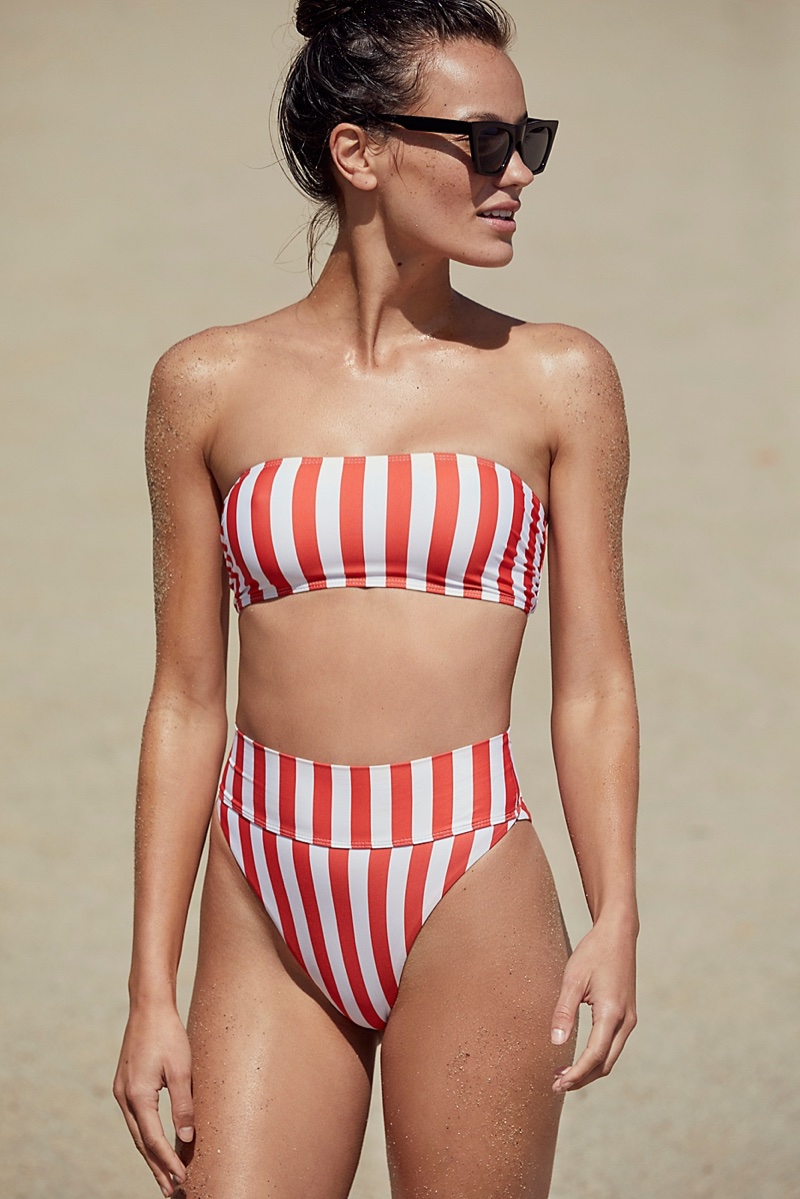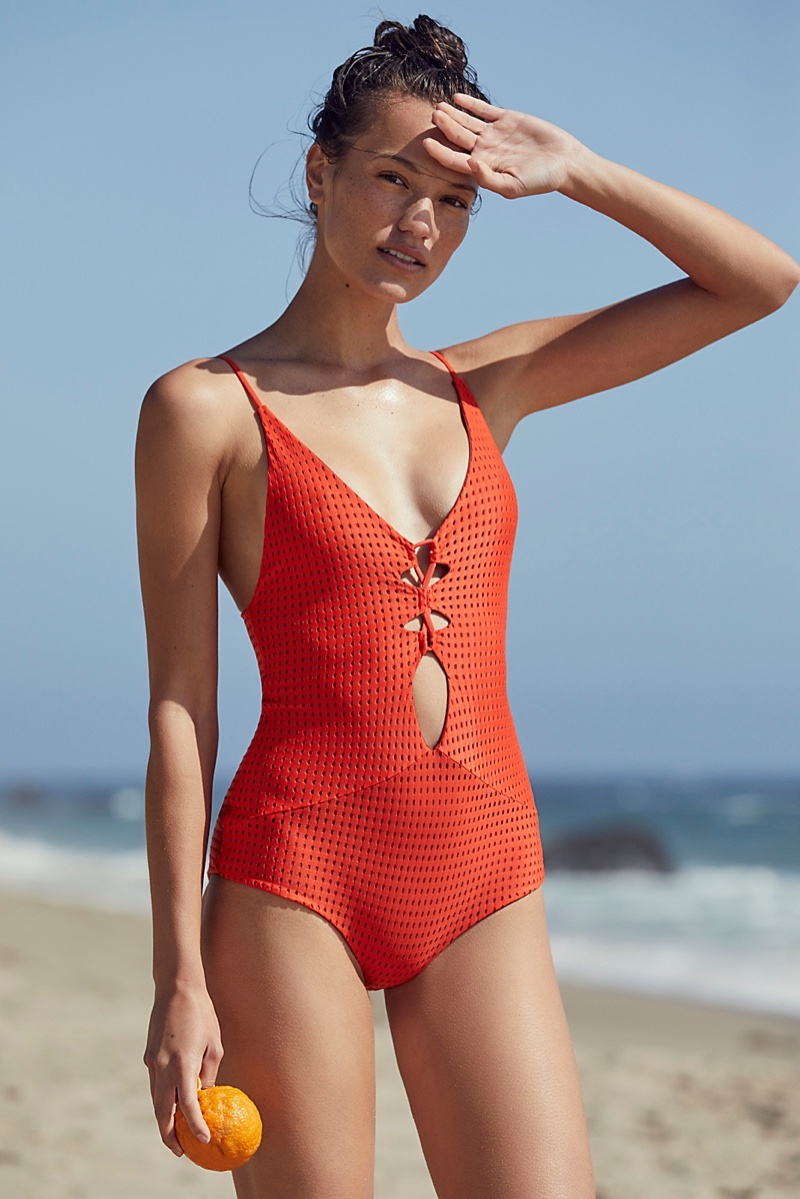 Other Brands


Beautiful Designs Is Carved Out Of Cowhide - Handmade - Ladies' Handbag, Women's Tote Bag
- Hand-Made Patterns And Coloring:deer
- Adjustable Strap You Can Cross Your Body
- silvery hardware
- Material: Genuine leather
- Genuine leather Lining
- Size: L*W*H 19.5CM*25CM*10.5CM
- This Tote Bag Come With Dust Bag
- Have In Stock
Each Accessory Is A Work Of Art - Handmade [ Cowhide Art ] - Carved Out Of Cowhide !
Bags And Accessory Can Also Be Custom - Made To Suit Your Own Requirements.
Buy Designer Handbags, Best Price And Quality! Free Worldwide Shipping, Free Returns!
A Great Selection Of Genuine Leather Handbags,Totes, Clutch, Designer Shoulder Bags, Wallets & More!
Each Bag Is A Work Of Art, (Can Custom-Made) Handmade [ Cowhide Art ] - Bags Are Carved Out Of Cowhide.
Designer Bags, Wallet, Purse, Belt & Accessories Official Site, Best Price & Quality, Free Worldwide Shipping, Free Returns. Each Bag Is A Work Of Art - Handmade - Cowhide Art - Can Custom-Made

Categories

New Posts

Hot Posts