Other Brands
Looking stunning wherever you are is the greatest desire of any lady! So it is normal that when it comes to the sport you have also to look your best. You know, if you look good in the gym or sports ground, you feel good, comfortable and confident. By the way, if your gym look is perfect, you stay highly motivated, do sports with pleasure and, as a result, reach your fitness goals faster.
Well, if you started worrying about how to look good at the gym, that's great! It means that you`re ready to improve your sporty look in order to improve your body. Now you just need to figure out how you can create a stylish gym look without putting too much effort and time. Here are 5 useful fashion tricks to looking good while you're working out.
MATCH
Firstly, the practice of sport doesn`t mean that you should focus only on dark colors. Not at all! Try to choose bright sportswear because it will make your outfit more vivid and happier. However, if you want to get a stylish, sporty look, you should learn to balance the colors. One of the easiest ways is to match your top to your footwear. Just dress the top and trainers in the same bright color and don`t forget that in this case the rest of your clothes should be neutral like gray, white, navy or even black.
COVER UP
Unfortunately, almost every lady has something to hide, especially in the gym. Of course, you also don't want to show off your trouble areas and that's why you have to cover them up using the right athletic outfits. You can make your problem zones less visible choosing darker colors for such body zones or purchasing special contour workout leggings with darker panels stitched along the edges of the piece.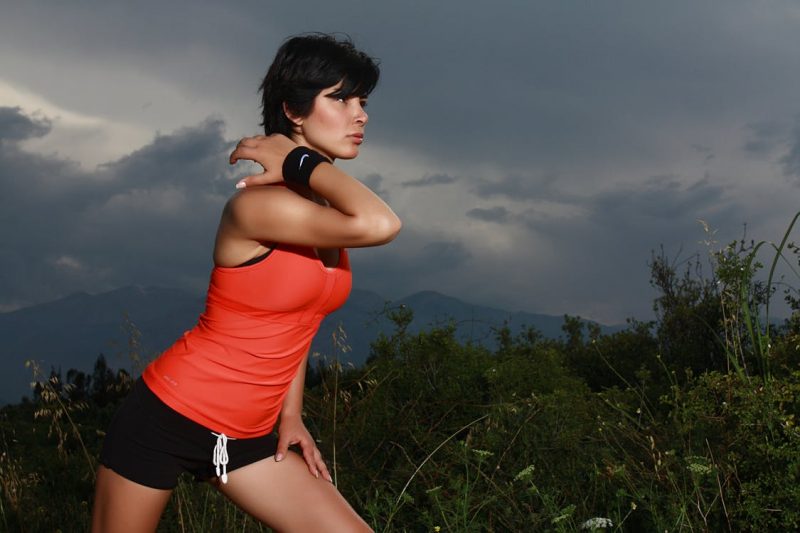 HIGHLIGHT
If a girl has something to cover up, that means she necessarily has something to show off. Highlight your beautiful curves! Well, pick a comfortable, properly-fitting sports bra that will provide you and your breast an excellent support and prevent unwanted bouncing. Besides, a good sports bra can make your workout much easier, more pleasant and enjoyable because you`ll definitely catch male attention and feel more confident.
LAYER UP
You can look amazing even while training with the help of layering. It's a cool option for those women who don't feel comfy wearing in head to toe lycra clothes. Layer a cute T-shirt, loose-fitting, long tank top over your sports bra, topped with a lovely jacket and your look will not only flattering but also rather practical.
ACCESSORIZE
Add playfulness to your gym outfit ! Use various accessories. For example, two funny headbands of different colors layered around your hairline can sop up the sweat and at the same time look super-cool. Try other lovely accessories but not too much. Accessorize your look appropriately, it isn't difficult but extremely helpful!
To opt the right shoes see the best neutral shoes!
Well, no matter what form of physical exercise you start doing, you can stay stylish while working out. Use our fashion trick and be great!
Other Brands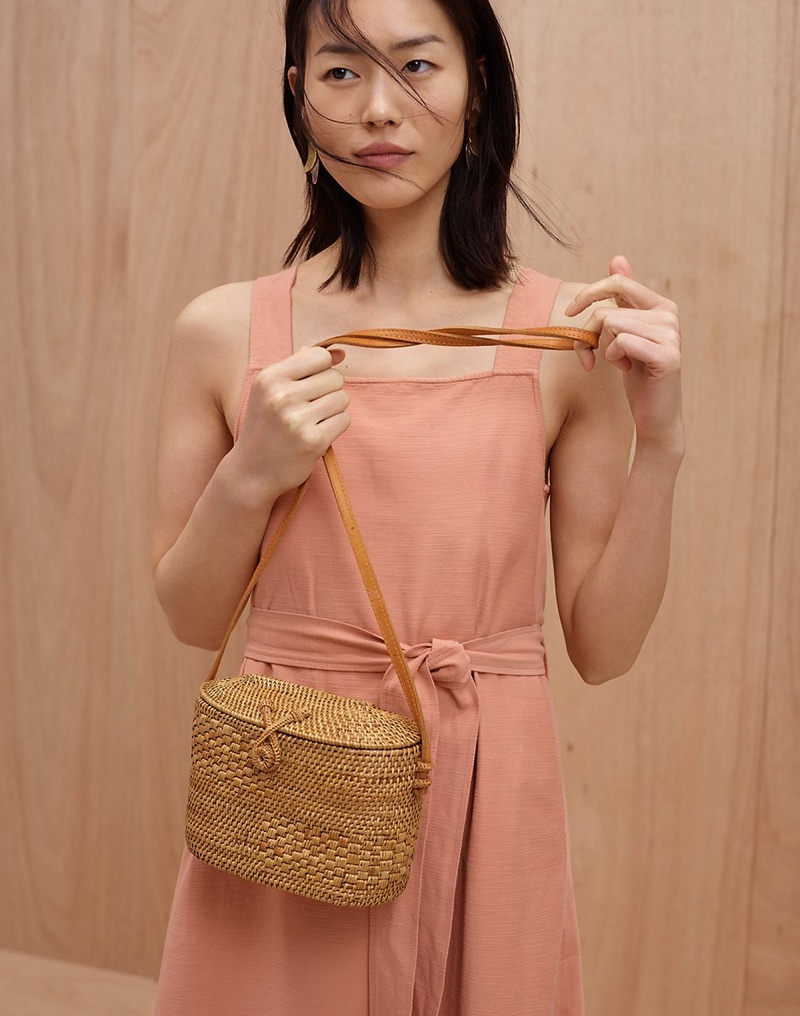 As we look forward to July, Madewell offers up easy breezy looks with its latest designs. Modeled by Liu Wen, the fashion shoot focuses on graphic t-shirts, loose-fitting trousers and printed rompers. Paired with straw bags, sneakers and slide sandals; these pieces will round out your summer wardrobe. Statement earrings and wide-brimmed hats also complete the warm weather outfits.
Related: 9 Summer Outfit Ideas From Madewell
MADEWELL JULY 2018 OUTFIT IDEAS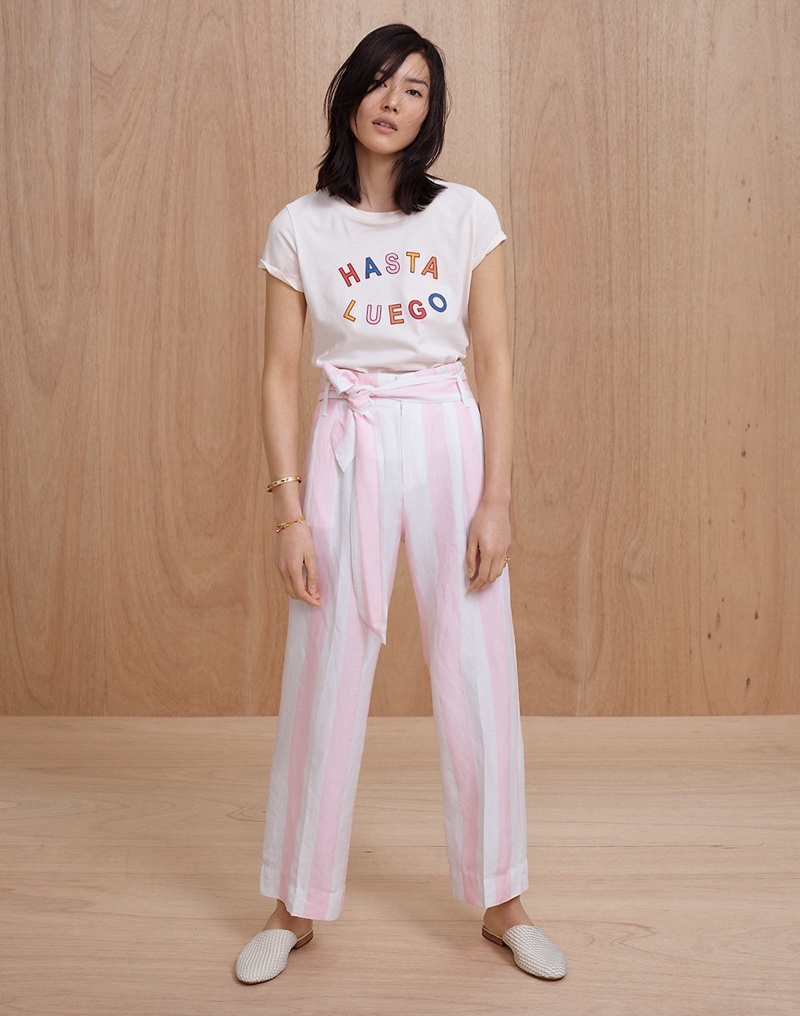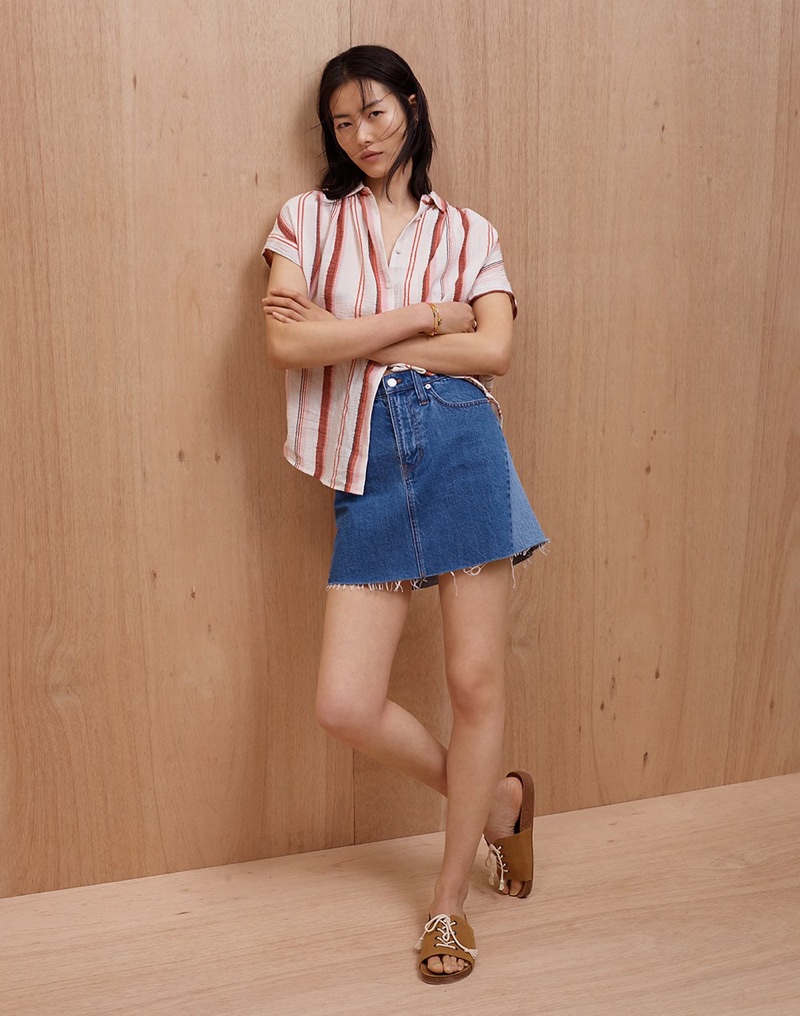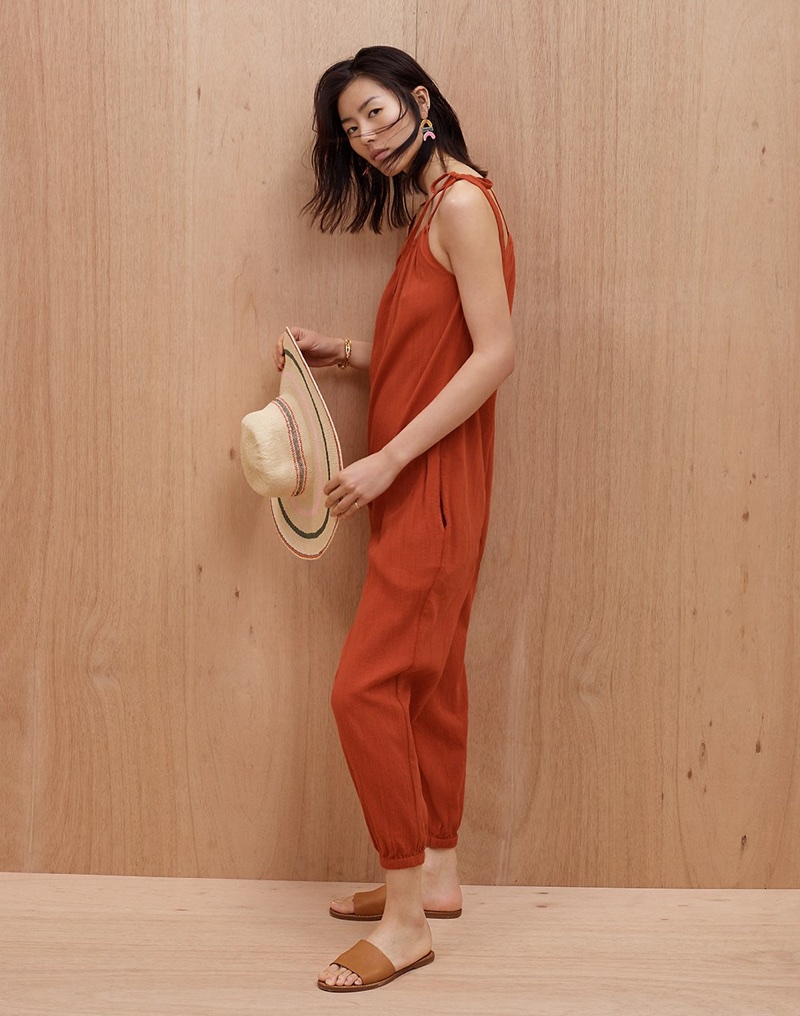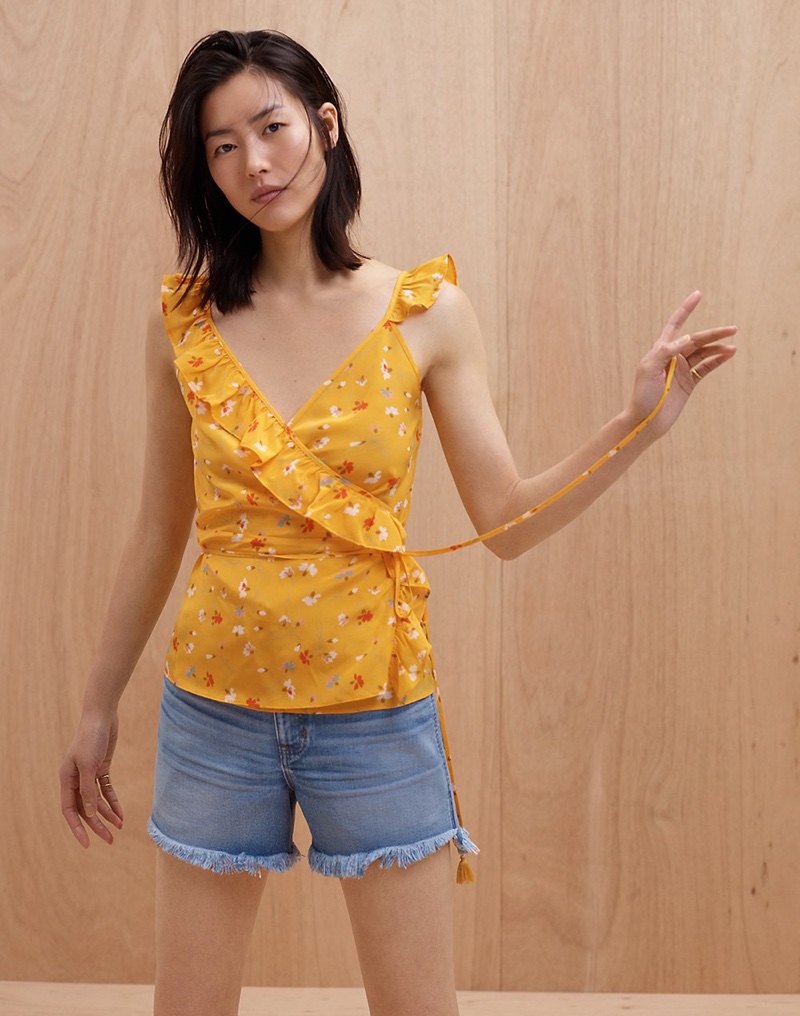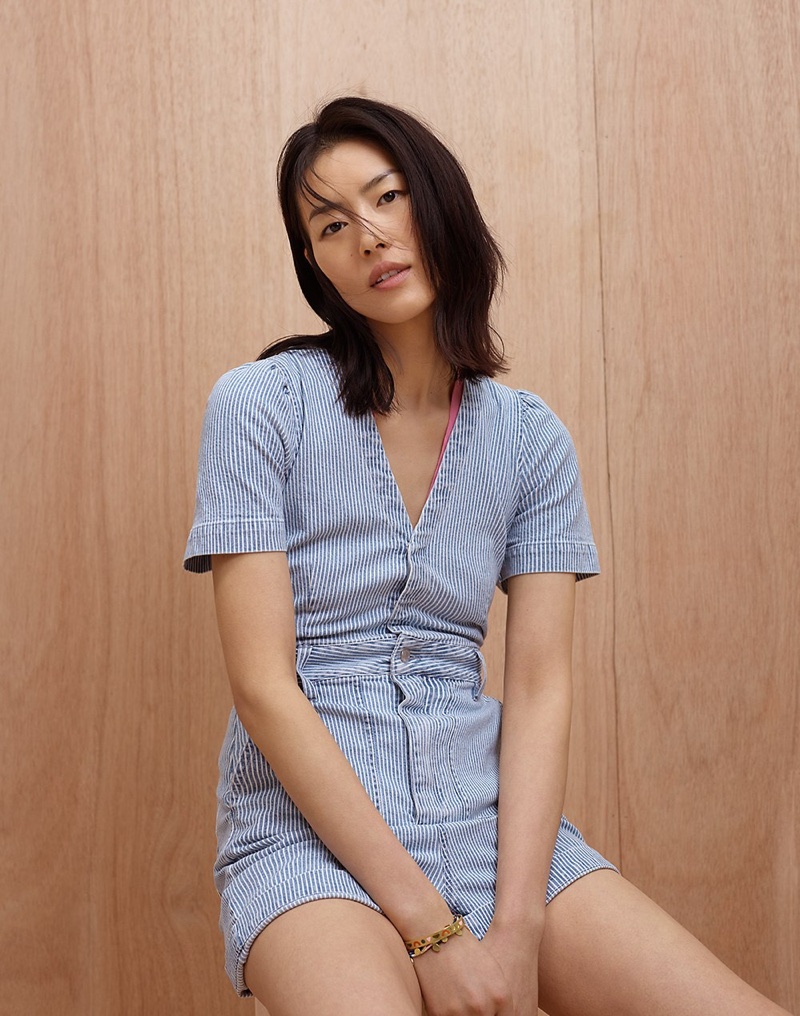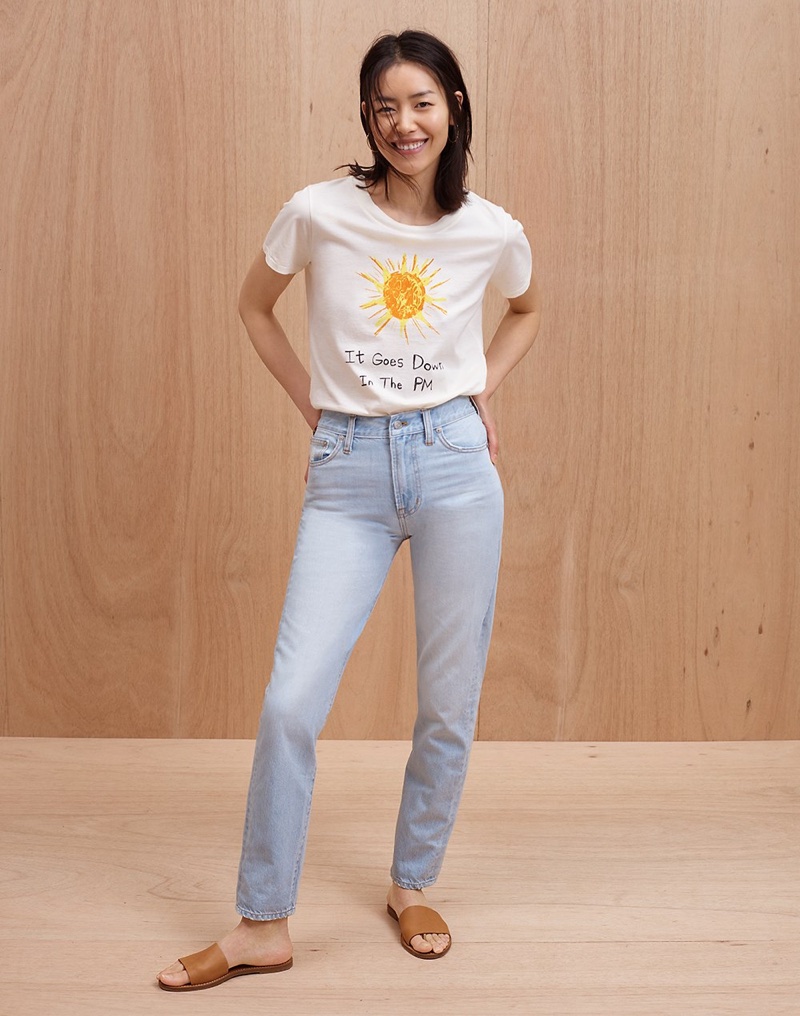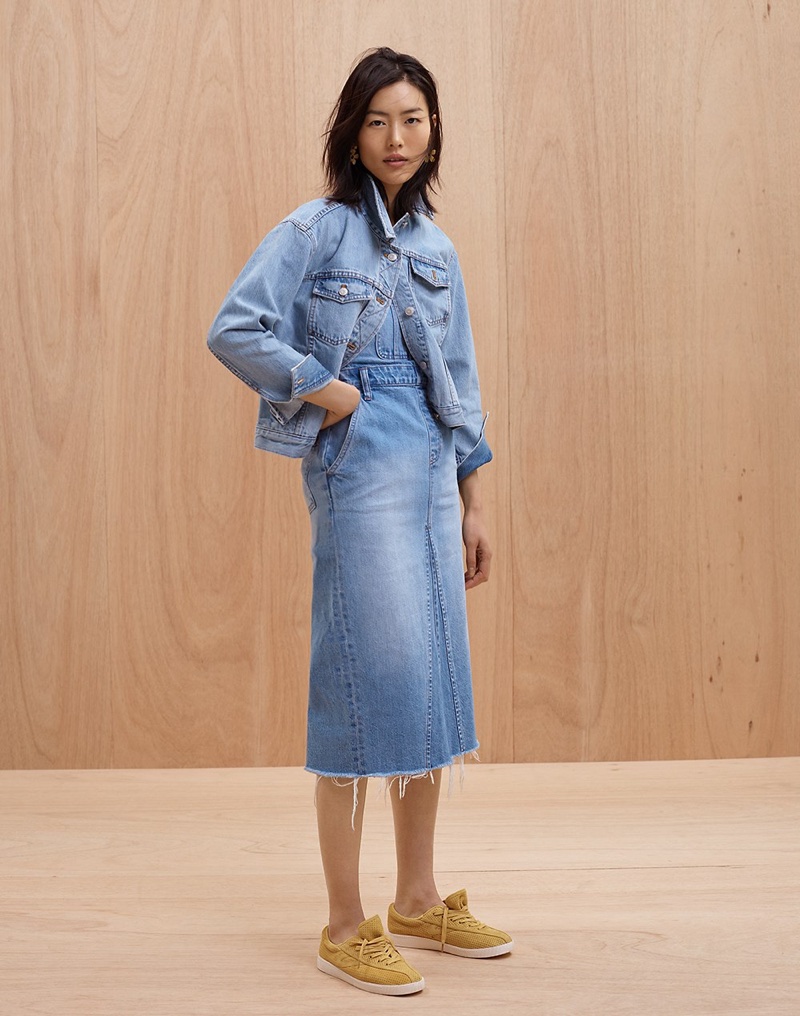 Other Brands
The Tod's Joy Bag has gone through some changes. For those that are new to Tod's, the Joy Shopping Bag is one of their signature handbags. It's a large and spacious bag with minimalistic style. The latest Tods Joy Flap Tote Bag is introduced for the Fall Winter 2018 Collection.
The Design
So what kinds of changes have been made on the Tod's Joy Bag? The first thing everyone noticed is the elegant hammer leather crafted with hand-dyed trims. We call this the front flap.
But this front flap is more than just a flap. And we're not taking about the design. If we move the front flap up, which can be easily done, then there is a front flap pocket immediately available for your needs.
The original version of the Tod's Joy Shopping Bag doesn't have a flap, but it also doesn't have a front flap pocket. And the front flap pocket can be very useful as we can have instant access to important essentials.
The flap is also very elegantly crafted. It's engraved with the house's logo and the long leather strap has been used as a slip-in closure.
There's one more part that has been altered from the original Joy Bag. And that's the line in the center. The original Joy Bag is crafted with a symmetrical line in the center. But that line has been removed and replaced with a front flap.
So the Joy Bag remains a Joy Bag. The shape of the Flap Tote version hasn't changed. The long beautiful double handles have remained the same as well.
The Interior
So what can we expect from the interior? As we've said, there is one front flap pocket. Inside there is also 2 zip pockets, one of which is removable.
The Joy Flap Tote Bag is a spacious handbag. And the flap is perfect for the Fall and Winter seasons because it protects your personal belongings from rain and snow.
Where To Shop Tods Joy Flap Tote Bag?
1. MyTheresa – Shop the new Tods Joy Bag here…
More Images And Colors
Other Brands
Eniko Mihalik is a sea siren on the July 2018 cover of Marie Claire France. Photographed by Jessie Laitinen, the Hungarian beauty poses in a blue swimsuit from Eres. Inside the fashion glossy, Eniko models colorful swim looks on the beach and in crystal blue waters. Stylist Anne-Sophie Thomasselects designs from labels such as Calzedonia, Hermes and Etam.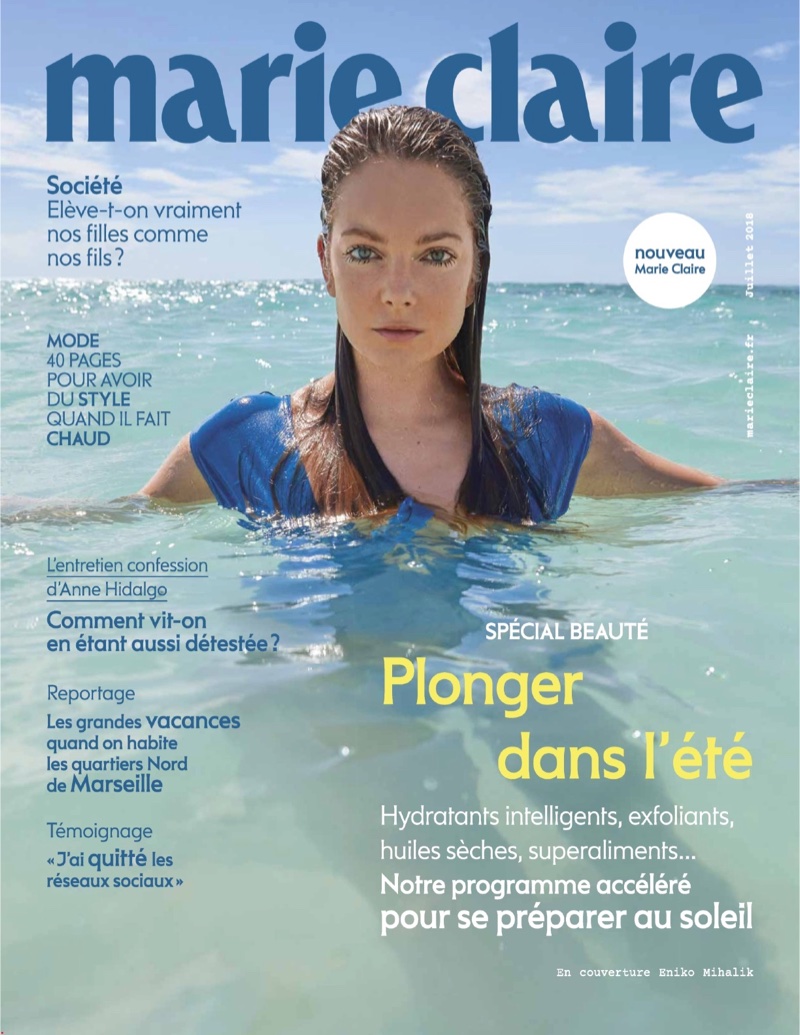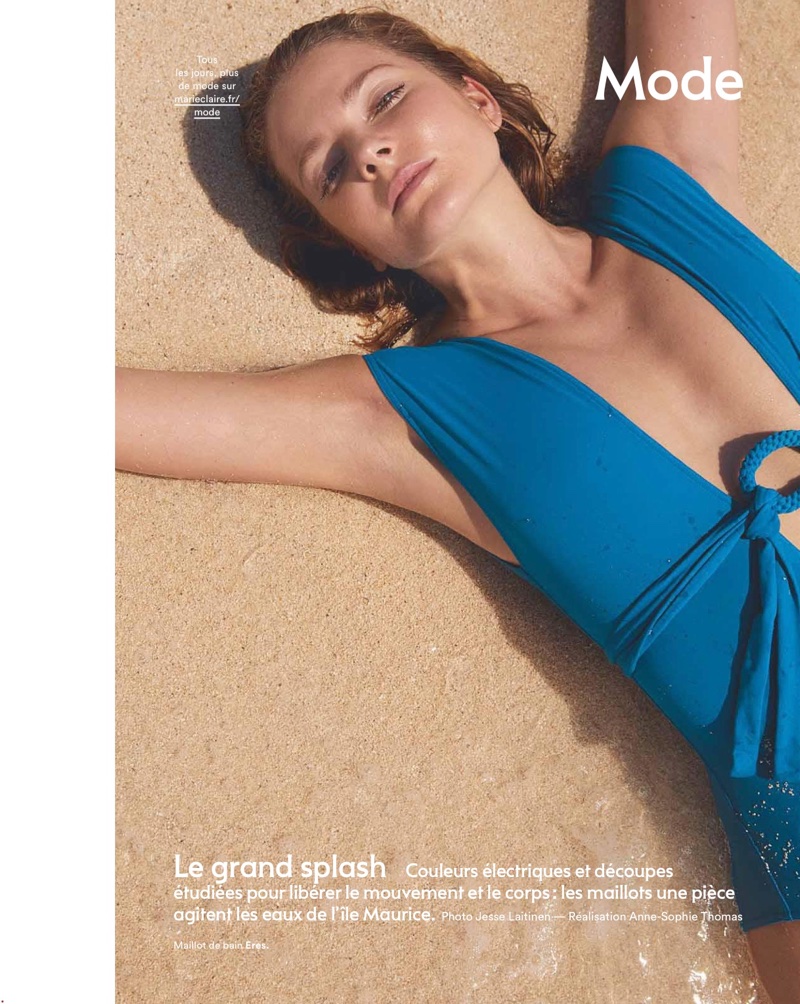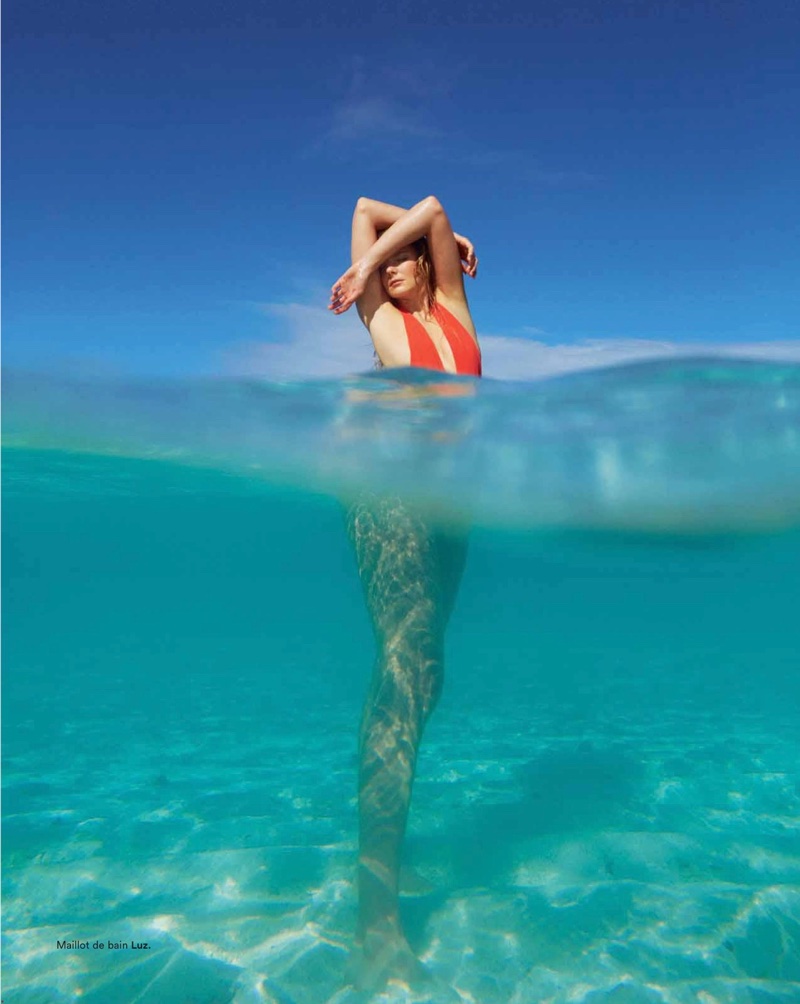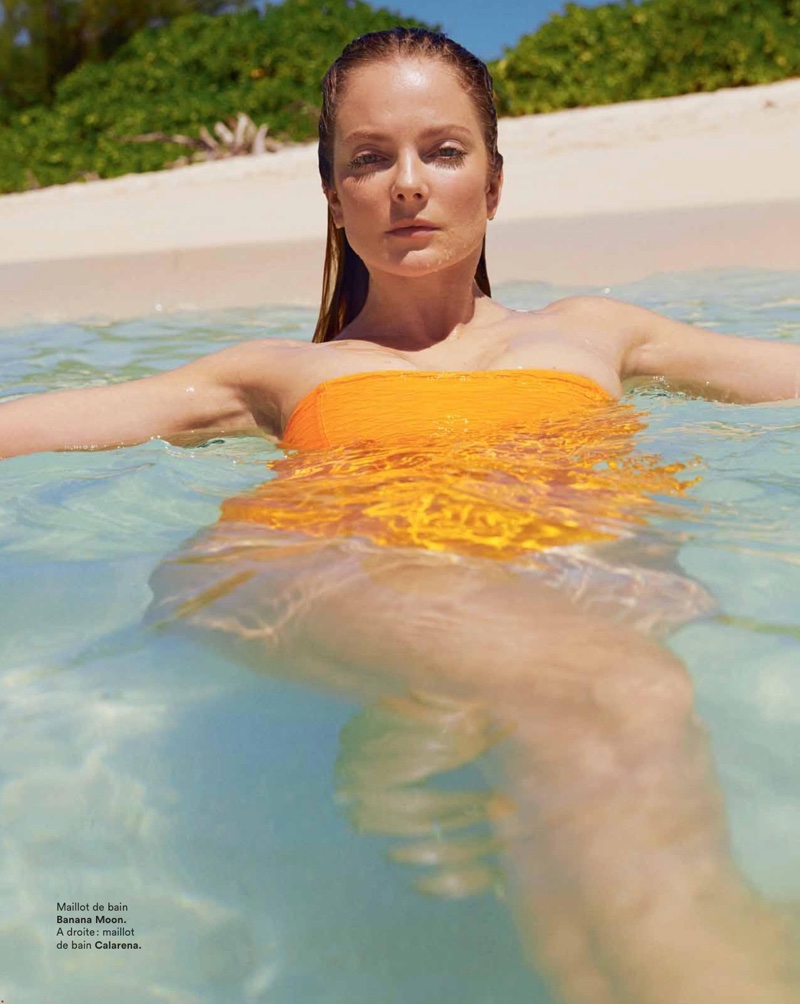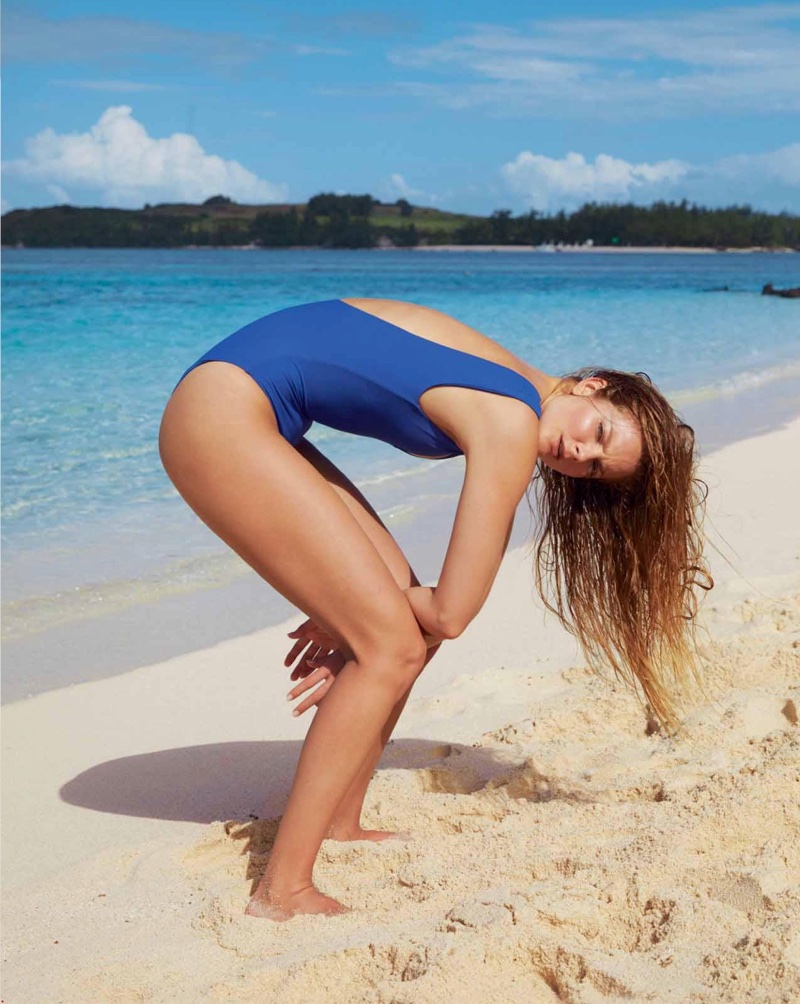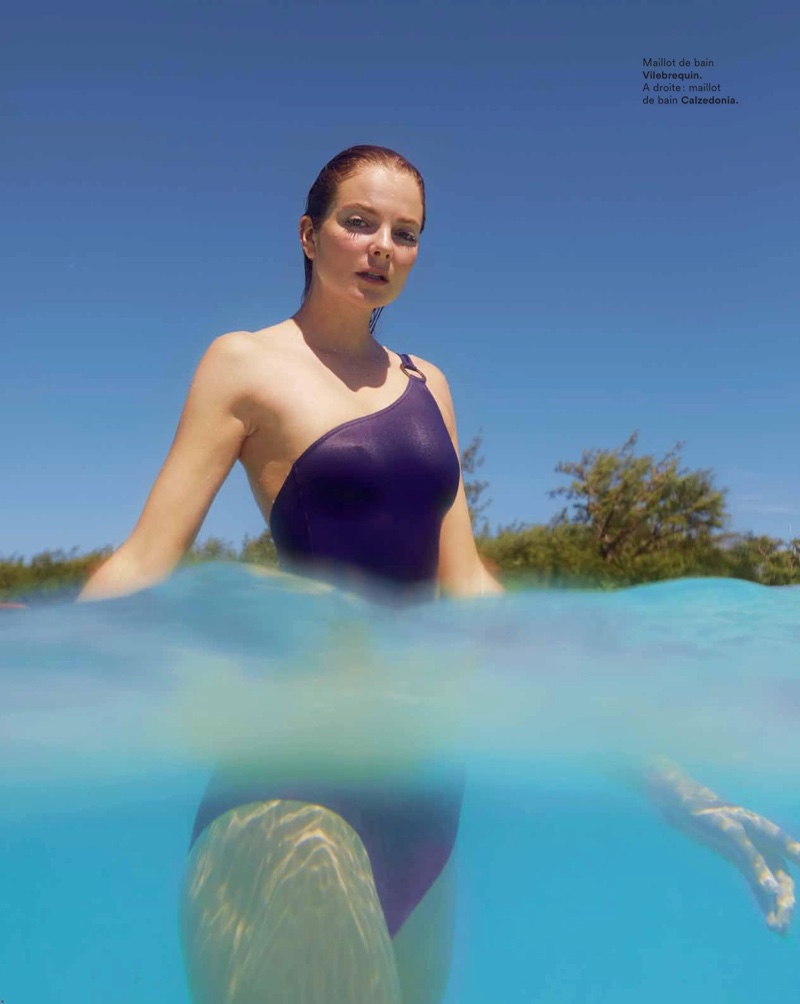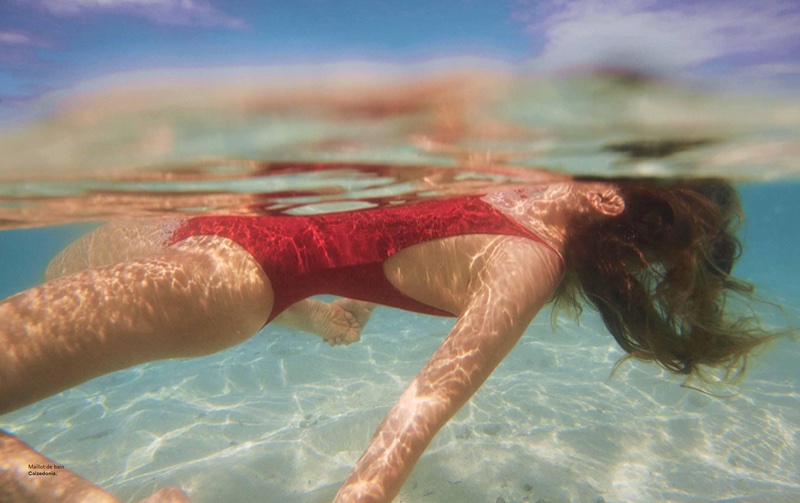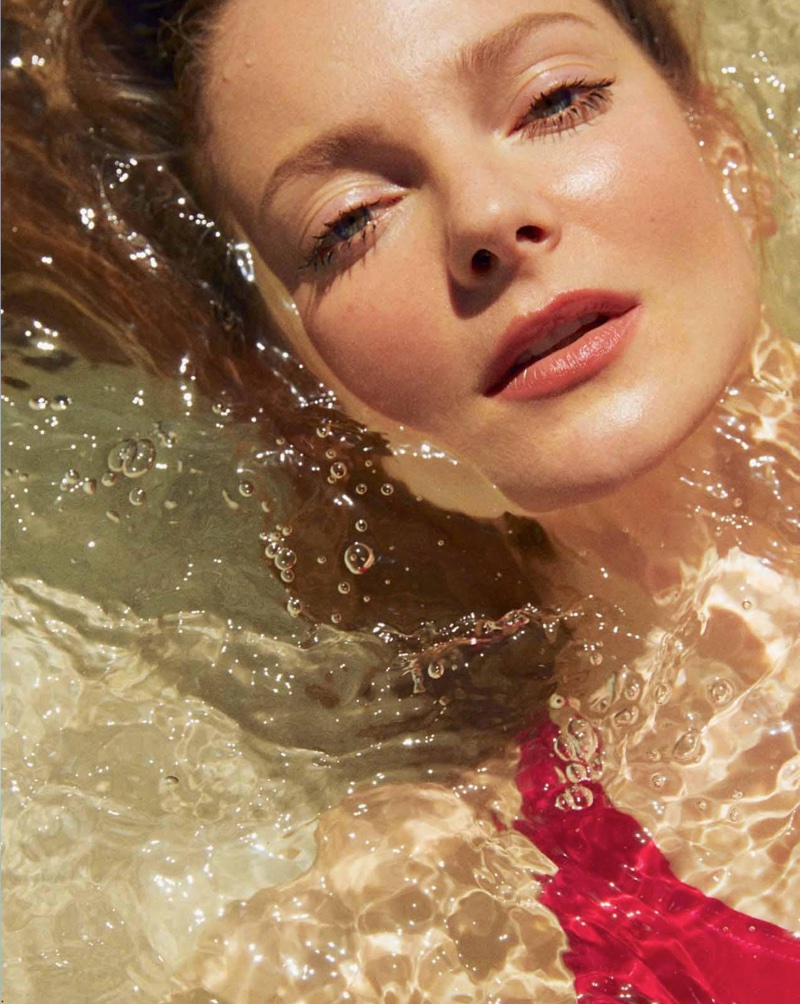 Pages: 1 2
Other Brands
Hana Soukupova soaks up the sun for the June 2018 issue of ELLE Spain. Posing poolside, the Czech model wears tropical printed swimsuits inspired by the beaches of Hawaii. Photographer Mario Sierra makes sure Hana shines in colorful ensembles. Styled by Sylvia Montoliu, the blondebeauty wears the designs of Eres, Versace, Michael Kors and more.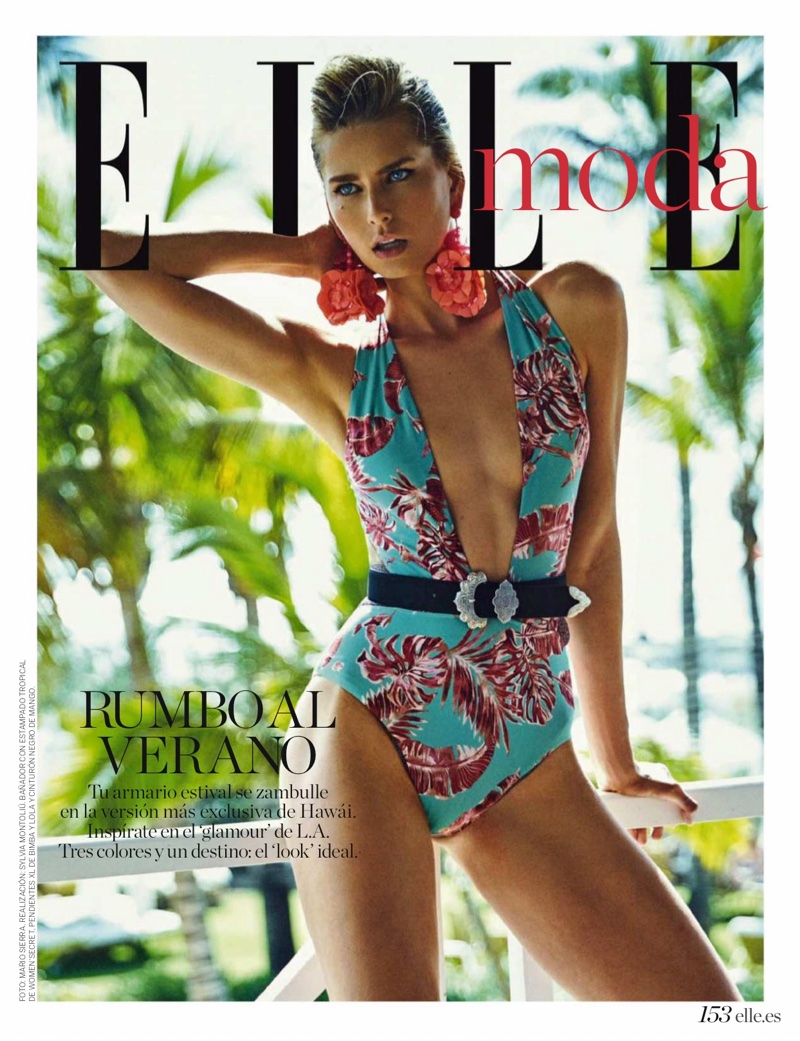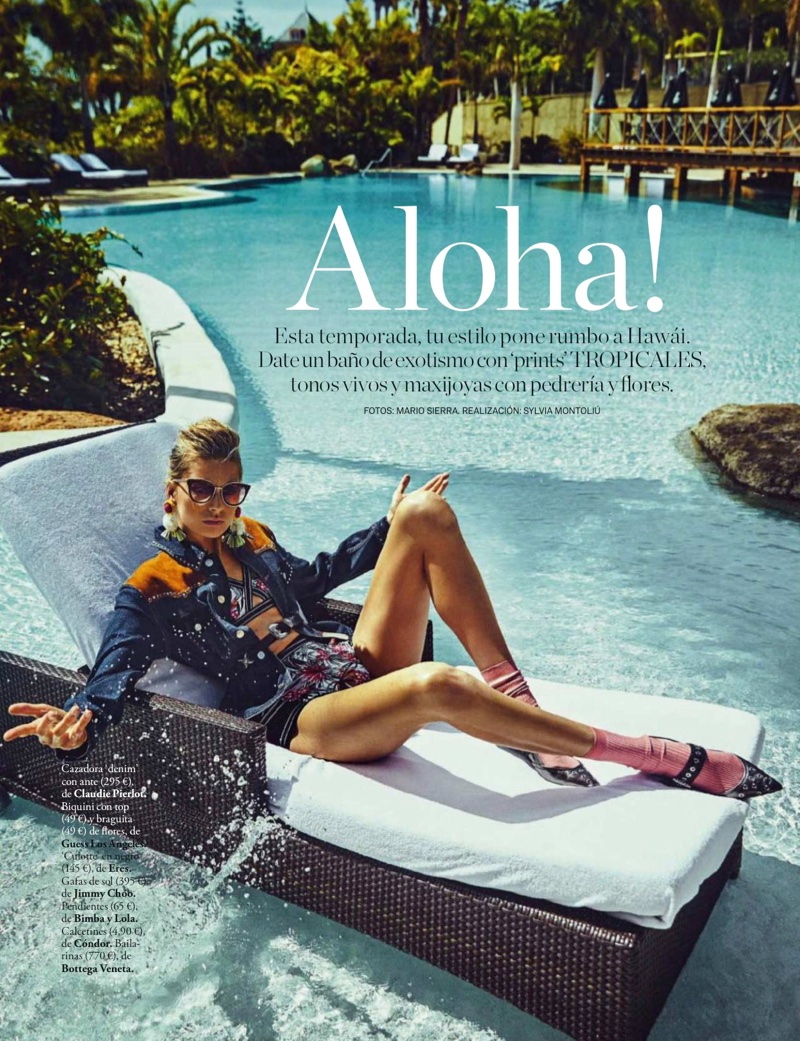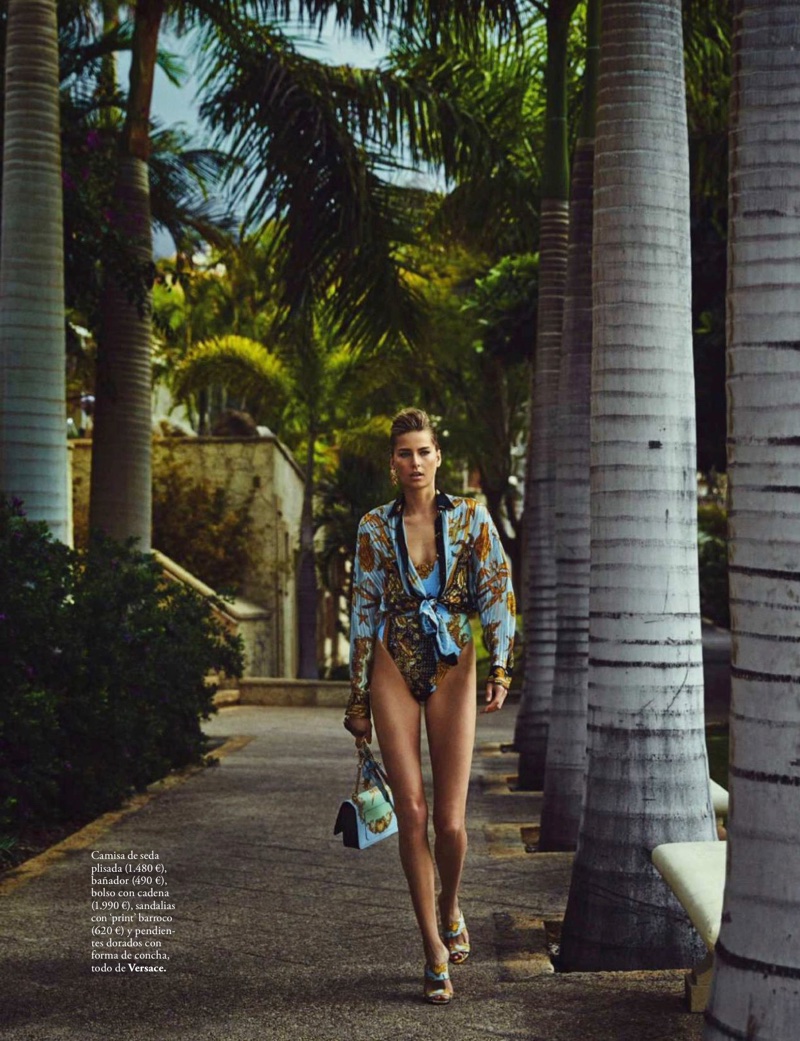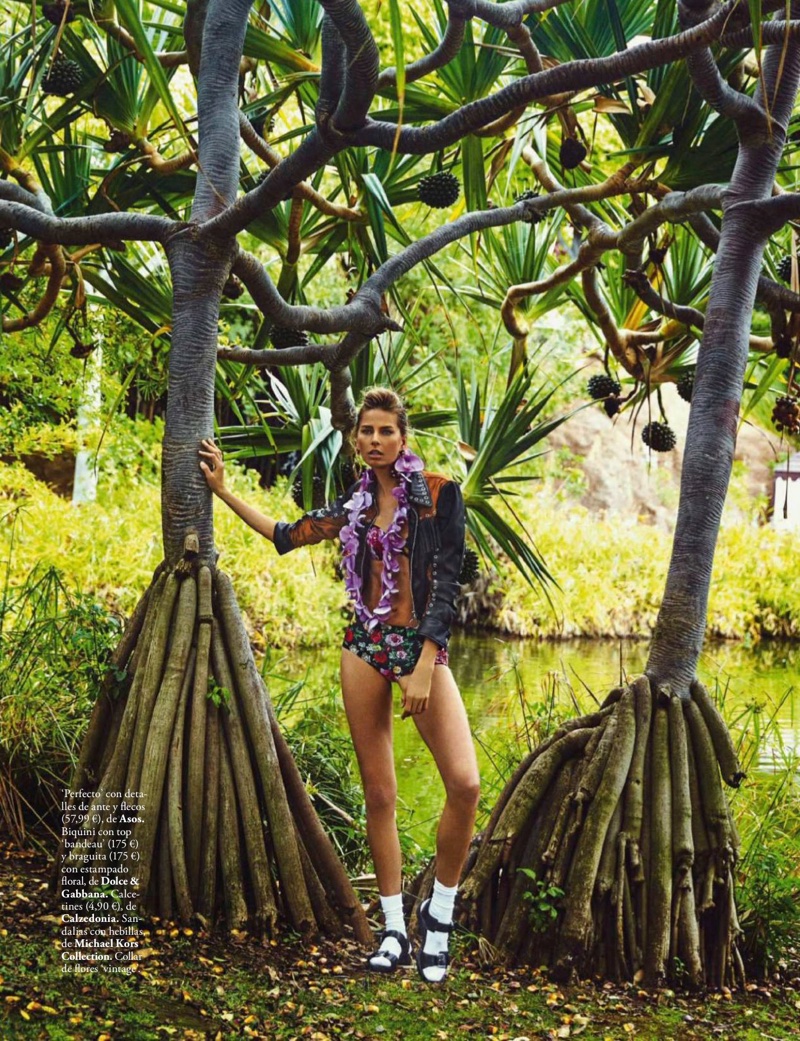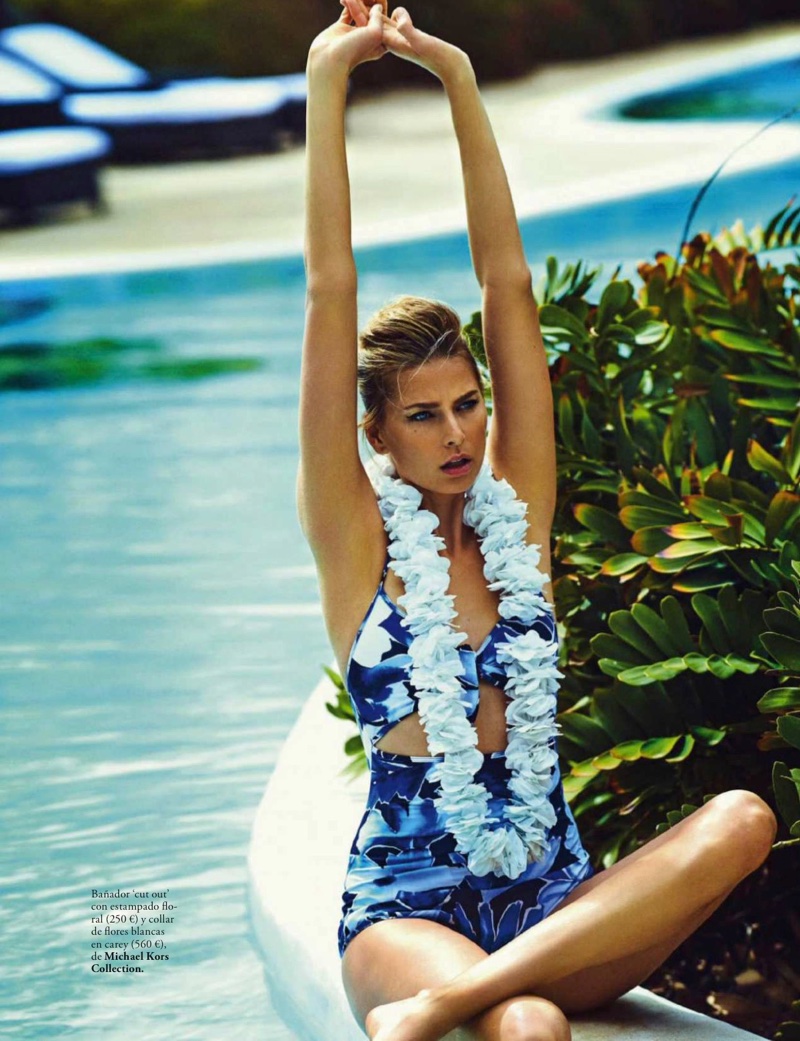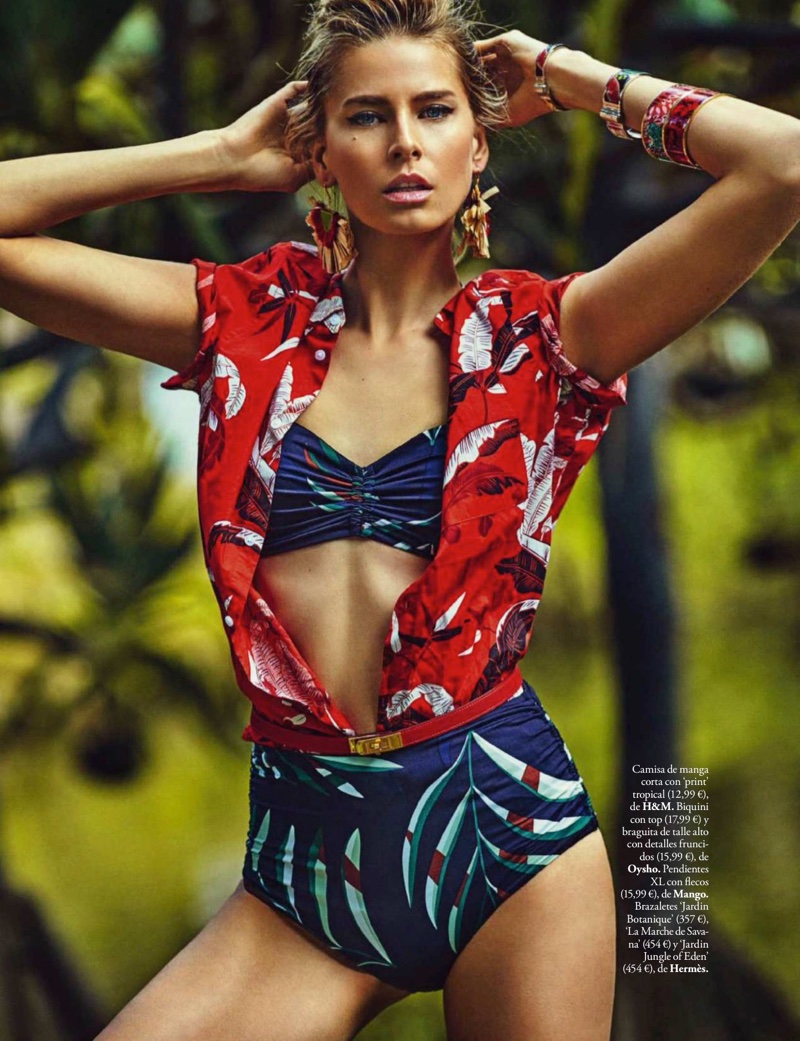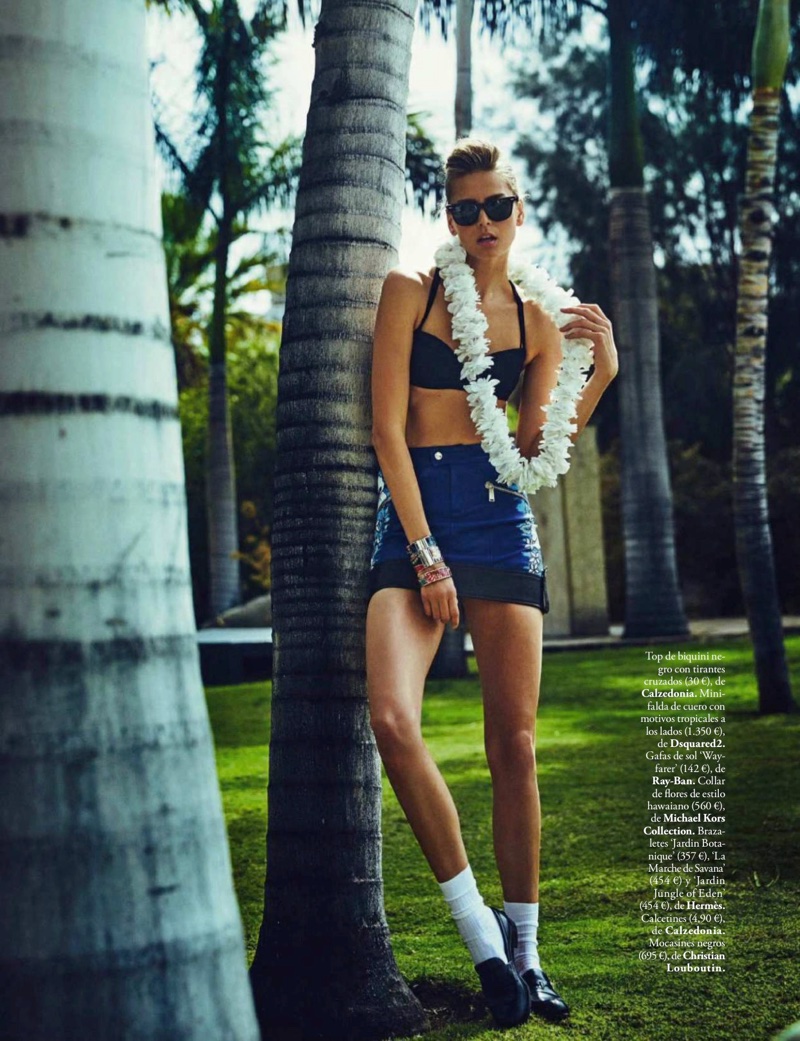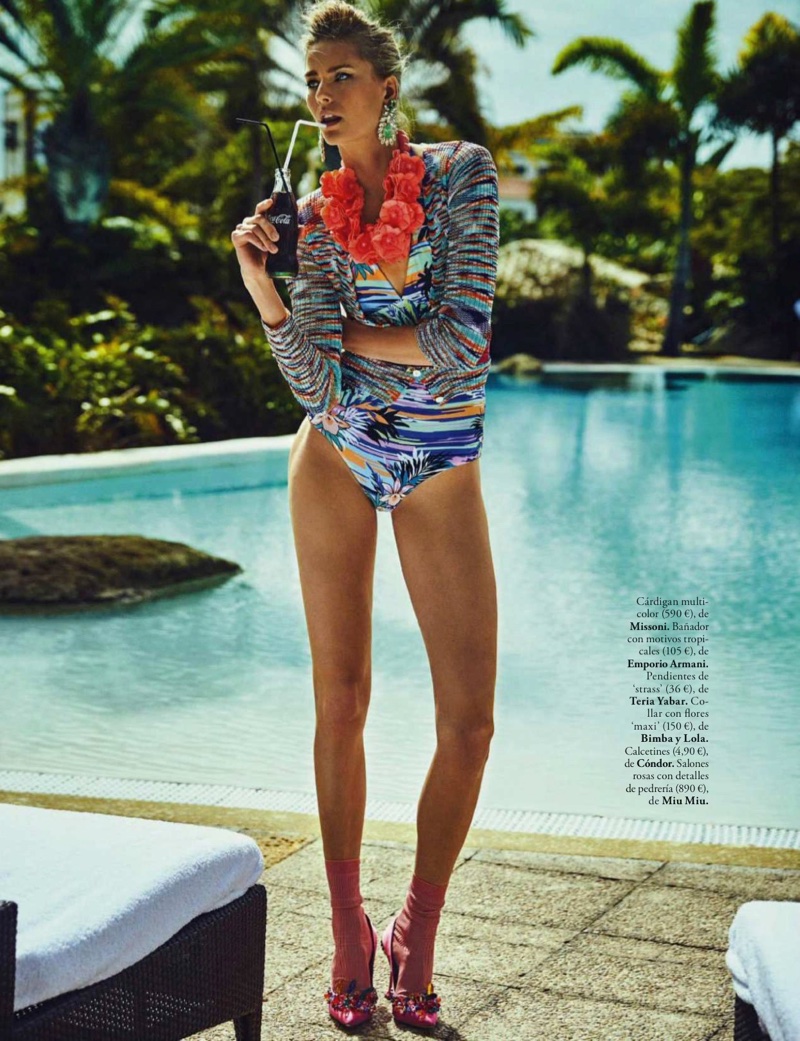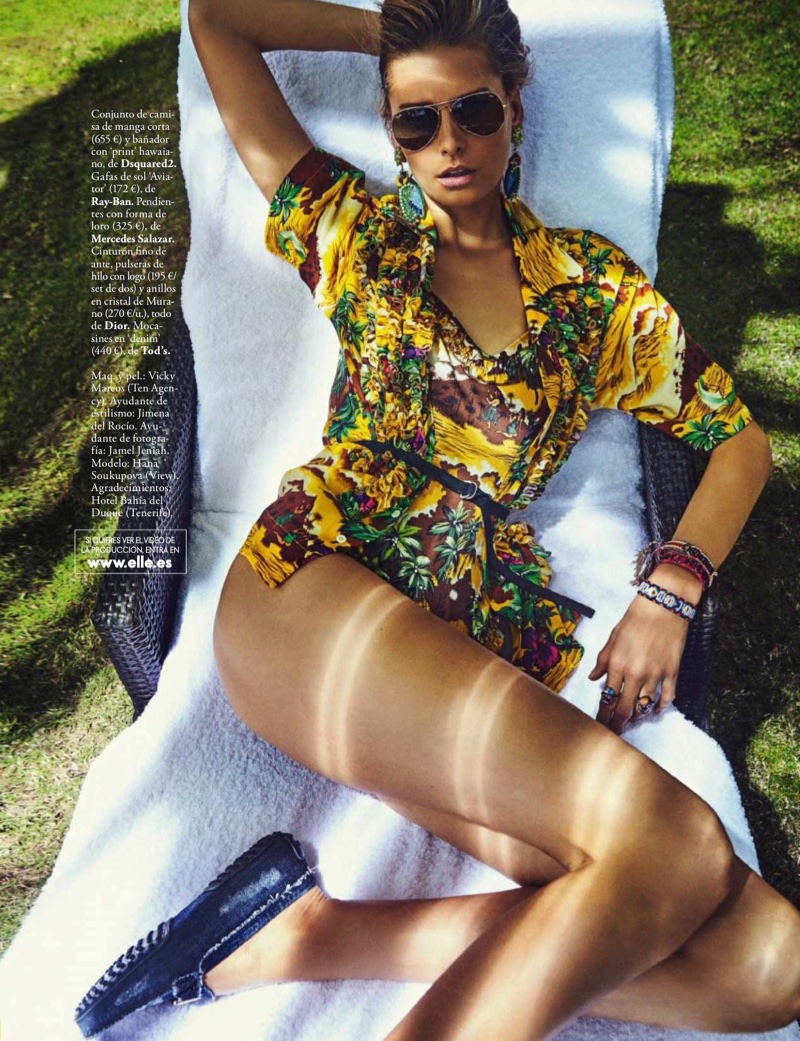 Other Brands
Apart from the serious styles, we need to carry a playful one from time to time. How much fun can you have with the Dolce & Gabbana Millennial Quilted Bag? It's a youth-inspired handbag with much colors and shimmering stones. And it's perfect especially for those moments when you're hanging out with friends. The Millennial Quilted Bag is also a spotlight thief, it steals the attention away from others – instantly.
The Design
The Millennial Bag is crafted from calf leather, which is durable yet luxurious smooth. But what we also need to understand is the shape; this bag is quite flexible.
The body is entirely diamond quilting to maximize the elegance while enhanced with the DG front logo embellished with colored gem-like stones. The big shoulder strap is another style booster as it comes in gold hardware. The strap can also be worn single or doubled.
This bag comes in different bright shades. The stones crafted on the logo matches to the shade of the bag. It's a gorgeous bag with tremendous interior space.
The Interior
So now let's take a look at the interior. Just underneath the flap, there is a front pocket. Then there is also 1 zip pocket, 1 patch pocket and 1 main compartment. The interior is made with printed lining.
The Prices And Sizes
Dolce & Gabbana Millennial Small Bag
Size: 14 x 18 x 5 (H x W x D) cm
Prices: $1556 USD, €1150 EUR, £1090 GBP.
Dolce & Gabbana Millennial Rectangle Bag
Size: 13 x 24 x 7 (H x W x D) cm
Prices: $1995 USD, €1450 EUR, £1450 GBP.
Where To Shop Dolce & Gabbana Millennial Bag?
1. Luisa Via Roma – Shop here to get the small sizes…
2. MyTheresa – A lot of styles are available here…
3. Farfetch – Don't forget to check at the boutiques around the world…
More Images And Colors
Designer Bags, Wallet, Purse, Belt & Accessories Official Site, Best Price & Quality, Free Worldwide Shipping, Free Returns. Each Bag Is A Work Of Art - Handmade - Cowhide Art - Can Custom-Made

Categories

New Posts

Hot Posts