Other Brands
Hello Saint Laurent Grenelle Bag. Or should we say; the Hermes Bolide Bag? Well, we're not saying that it's a copy of the Bolide. But the shapes of these two bags do look quite similar, doesn't it?
The name Grenelle comes from a neighborhood in the southwestern Paris in France. This neighborhood is a part of the 15th arrondissement of the city.
We do think that the Grenelle Bag is another stunning handbag. It looks classic and can be carried in all occasions. So it's a great investment.
The Design
The Grenelle Bag is crafted with a trapezoid shape with round and curvy finishing. The shape is gorgeous and feminine, it's never boring. The most stylish way to carry this bag through its handle by hand. It's also possible to carry on the shoulder or cross body via the long leather strap.
What's really useful about the Grenelle Bag is the generous interior. There is a lot of space inside, thus making it ideal as workbag or a daily bag.
The center top is printed the house's logo in small lettering that reads: 'Saint Laurent Paris'. However, it also comes with a luggage tag featuring the house's signature YSL logo.
What's more? It's available in different leathers including the ultra-chic croc embossed. And for the most timeless look, it's also exclusively made in solid colors like the classic black. So what do you think?
The Interior
The bag is quite large, so the interior is spacious. Inside you will find the main compartment including a zip pocket. The size is large enough to store basic essentials, but also a laptop or documents for work. The Grenelle Bag is definitely made for the busy woman.
The Prices And Sizes
Measuring 16 x 33 x 25 (D x W x H) cm, the strap is 46 cm long and the handle 11 cm. It's priced at $18900 HKD, $2750 USD, €1890 EUR, £1620 GBP
Where To Shop The Saint Laurent Grenelle Bag?
1. Farfetch – you can find the Grenelle Bag exclusively here…
More Images And Colors
Other Brands
The new Clutch With Chain came into high fashion with much confident. It didn't needed to get tested before expanding, because the house knew we would adore it. There is also a pearl edition unleashed this season and we belief more styles will come in the upcoming collections.
The Clutch With Chain shouldn't be confused with the Small Clutch With Chain, because it features a flap. When comparing with the Wallet On Chain, we found out that this Clutch With Chain is smaller in size.
But let us introduce this new style – the Chanel Chevron Clutch With Chain from the Pre-Fall 2018 Collection.
Read comparison between the Clutch With Chain and the WOC here…
The Design
The Clutch With Chain is a gorgeous yet classic looking shoulder bag. It's made with chevron quilting for the timeless feel. The stitches are very vivid and are in lined with the flap and the lower body. The center features the smooth signature CC logo and it also comes with the iconic woven chain leather strap.
So the style is basically like the 'classics', but there is one more design embellished that makes it truly urban-like and seasonal. It's the side-studs.
Little pearl-like studs have been embellished around the flap and the sides of the bag. These studs add a bit of excitement and shine to the overall look.
The bag is made from lambskin, which is super-soft and ideal as a luxurious evening accessory.
The Interior
The interior is separated into 3 compartments with a central zip pocket. There is also a patch pocket on the back.
The Sizes And Prices
Style code A81216, measuring 4.1' x 1.2' x 5.9' inches, priced at $1950 USD, $2425 CAD, €1670 EUR, £1500 GBP, $2850 SGD, $15300 HKD, $2780 AUD, 7620 MYR via Chanel boutiques.
More Images And Colors
Other Brands
Looking stunning wherever you are is the greatest desire of any lady! So it is normal that when it comes to the sport you have also to look your best. You know, if you look good in the gym or sports ground, you feel good, comfortable and confident. By the way, if your gym look is perfect, you stay highly motivated, do sports with pleasure and, as a result, reach your fitness goals faster.
Well, if you started worrying about how to look good at the gym, that's great! It means that you`re ready to improve your sporty look in order to improve your body. Now you just need to figure out how you can create a stylish gym look without putting too much effort and time. Here are 5 useful fashion tricks to looking good while you're working out.
MATCH
Firstly, the practice of sport doesn`t mean that you should focus only on dark colors. Not at all! Try to choose bright sportswear because it will make your outfit more vivid and happier. However, if you want to get a stylish, sporty look, you should learn to balance the colors. One of the easiest ways is to match your top to your footwear. Just dress the top and trainers in the same bright color and don`t forget that in this case the rest of your clothes should be neutral like gray, white, navy or even black.
COVER UP
Unfortunately, almost every lady has something to hide, especially in the gym. Of course, you also don't want to show off your trouble areas and that's why you have to cover them up using the right athletic outfits. You can make your problem zones less visible choosing darker colors for such body zones or purchasing special contour workout leggings with darker panels stitched along the edges of the piece.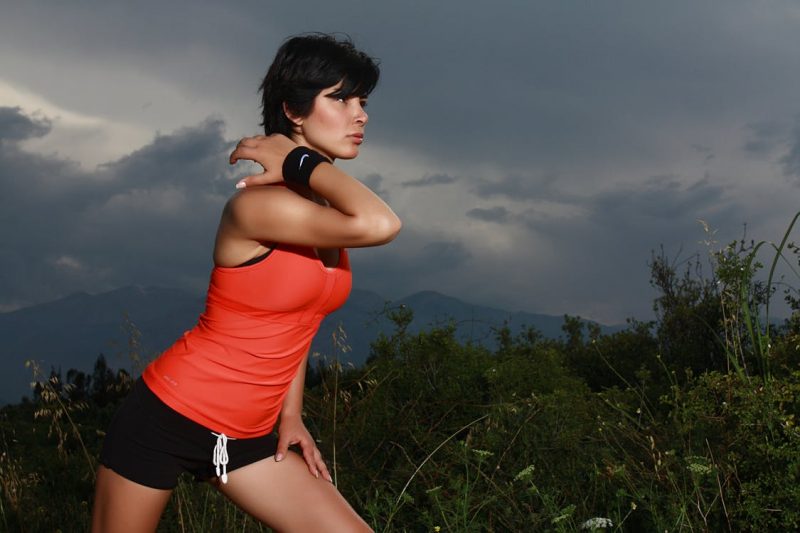 HIGHLIGHT
If a girl has something to cover up, that means she necessarily has something to show off. Highlight your beautiful curves! Well, pick a comfortable, properly-fitting sports bra that will provide you and your breast an excellent support and prevent unwanted bouncing. Besides, a good sports bra can make your workout much easier, more pleasant and enjoyable because you`ll definitely catch male attention and feel more confident.
LAYER UP
You can look amazing even while training with the help of layering. It's a cool option for those women who don't feel comfy wearing in head to toe lycra clothes. Layer a cute T-shirt, loose-fitting, long tank top over your sports bra, topped with a lovely jacket and your look will not only flattering but also rather practical.
ACCESSORIZE
Add playfulness to your gym outfit ! Use various accessories. For example, two funny headbands of different colors layered around your hairline can sop up the sweat and at the same time look super-cool. Try other lovely accessories but not too much. Accessorize your look appropriately, it isn't difficult but extremely helpful!
To opt the right shoes see the best neutral shoes!
Well, no matter what form of physical exercise you start doing, you can stay stylish while working out. Use our fashion trick and be great!
Other Brands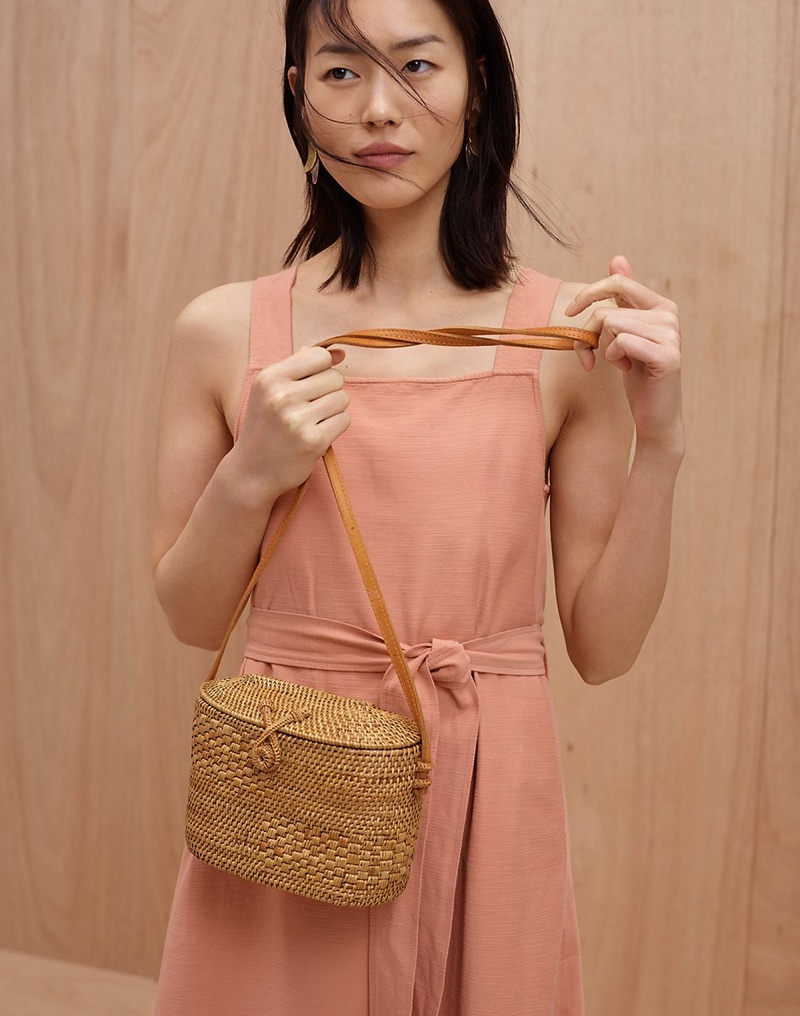 As we look forward to July, Madewell offers up easy breezy looks with its latest designs. Modeled by Liu Wen, the fashion shoot focuses on graphic t-shirts, loose-fitting trousers and printed rompers. Paired with straw bags, sneakers and slide sandals; these pieces will round out your summer wardrobe. Statement earrings and wide-brimmed hats also complete the warm weather outfits.
Related: 9 Summer Outfit Ideas From Madewell
MADEWELL JULY 2018 OUTFIT IDEAS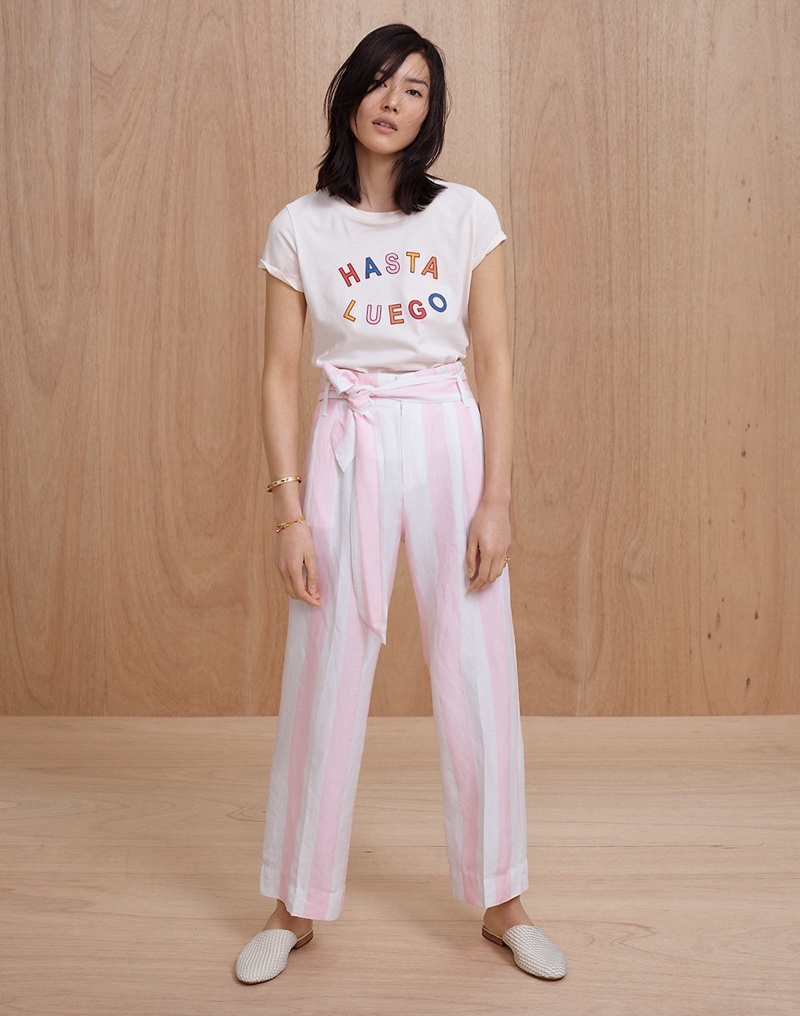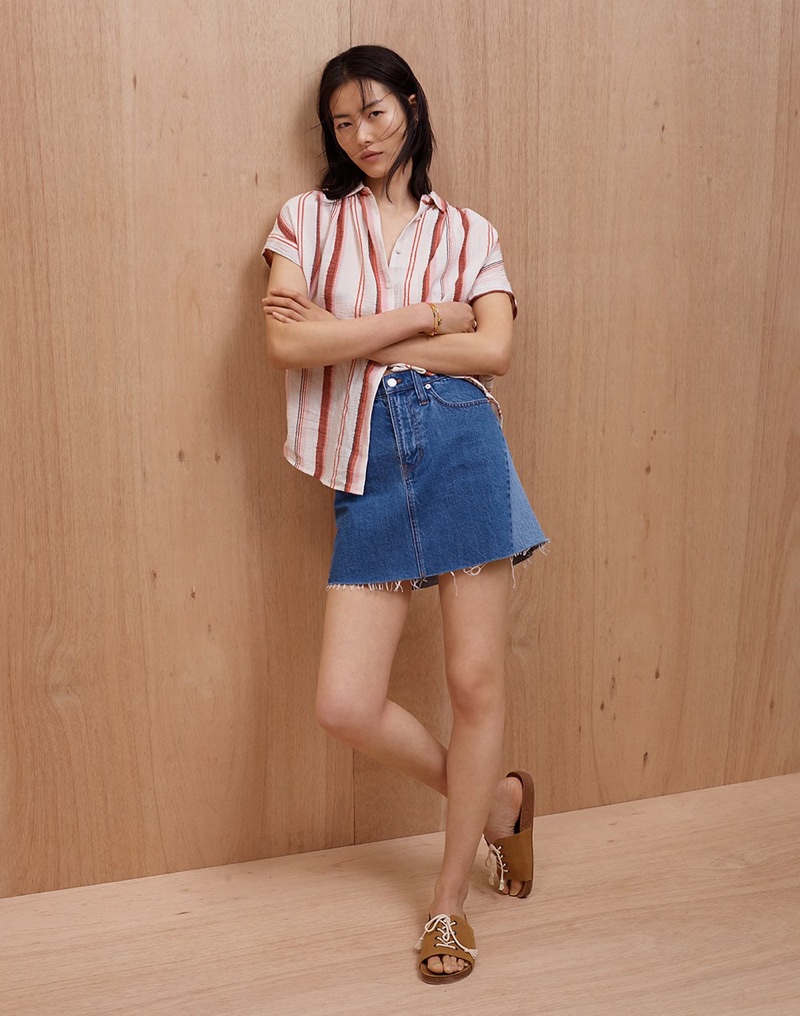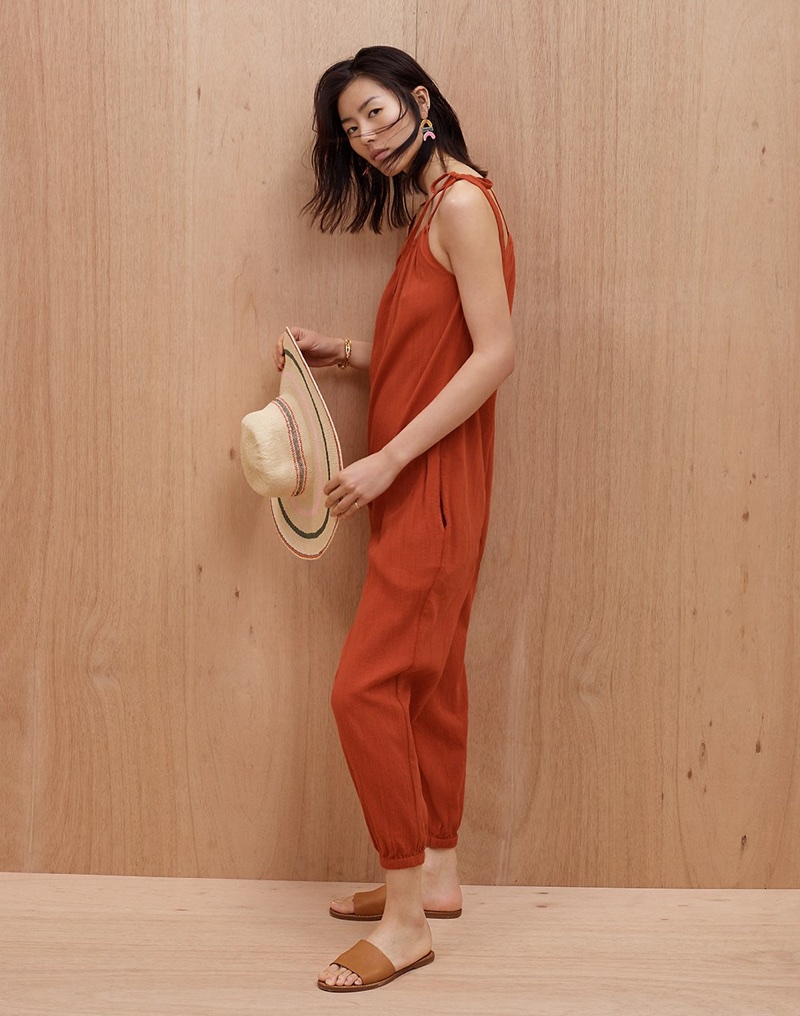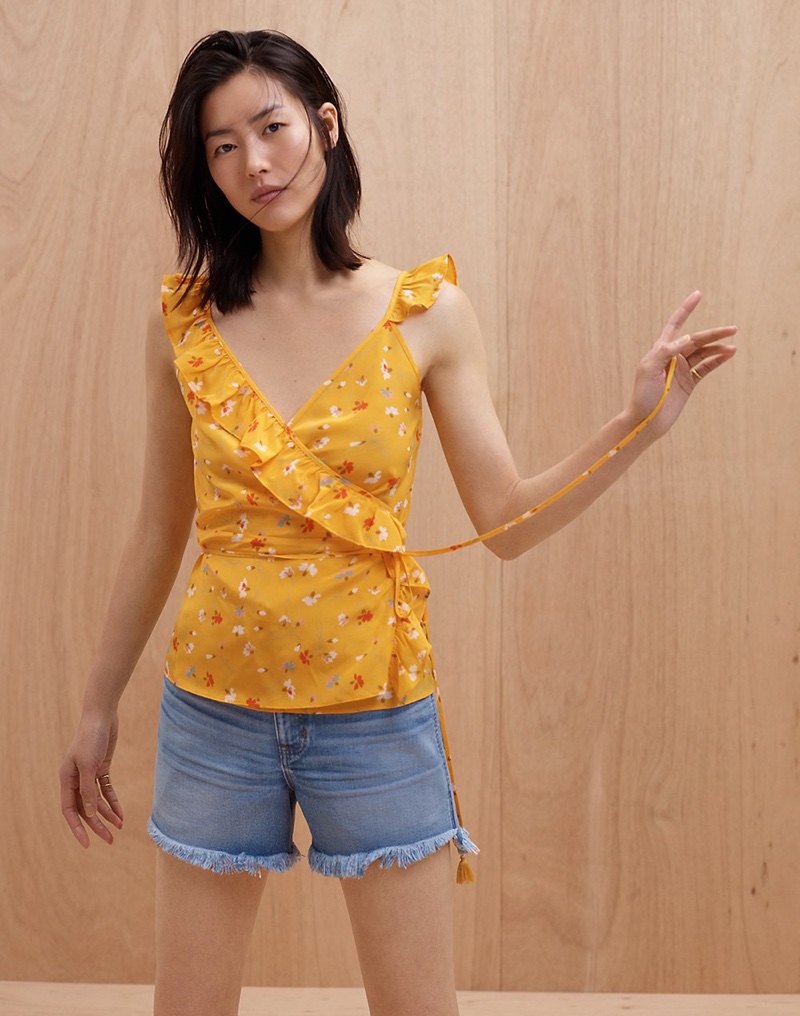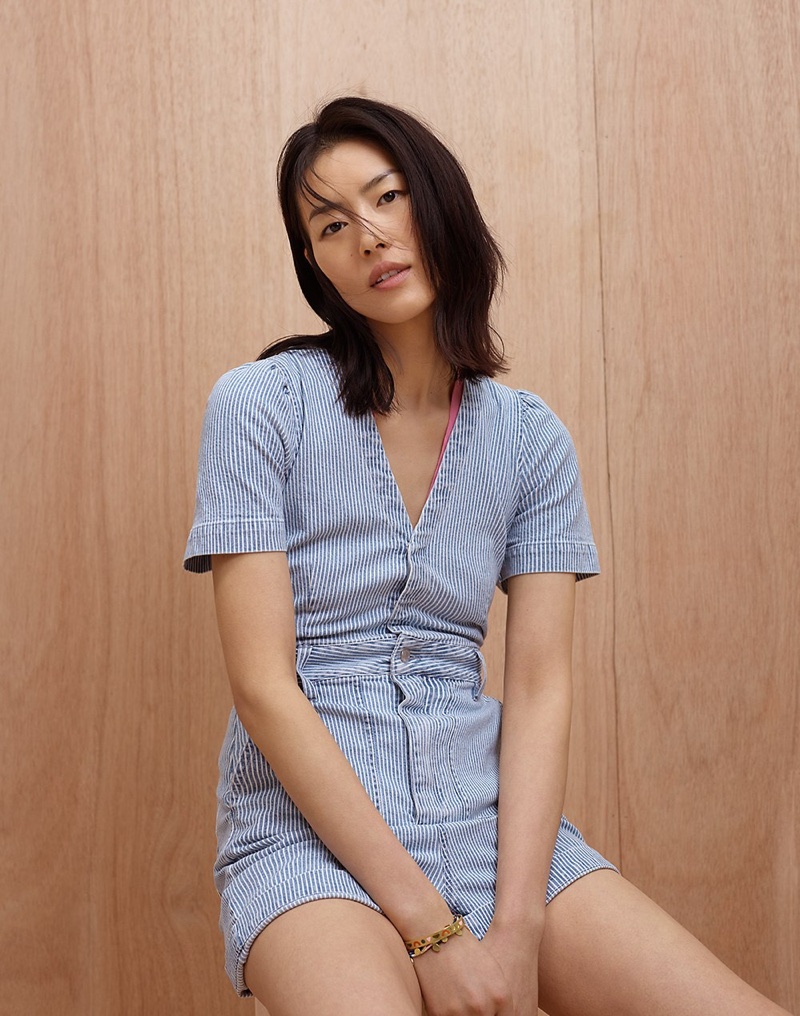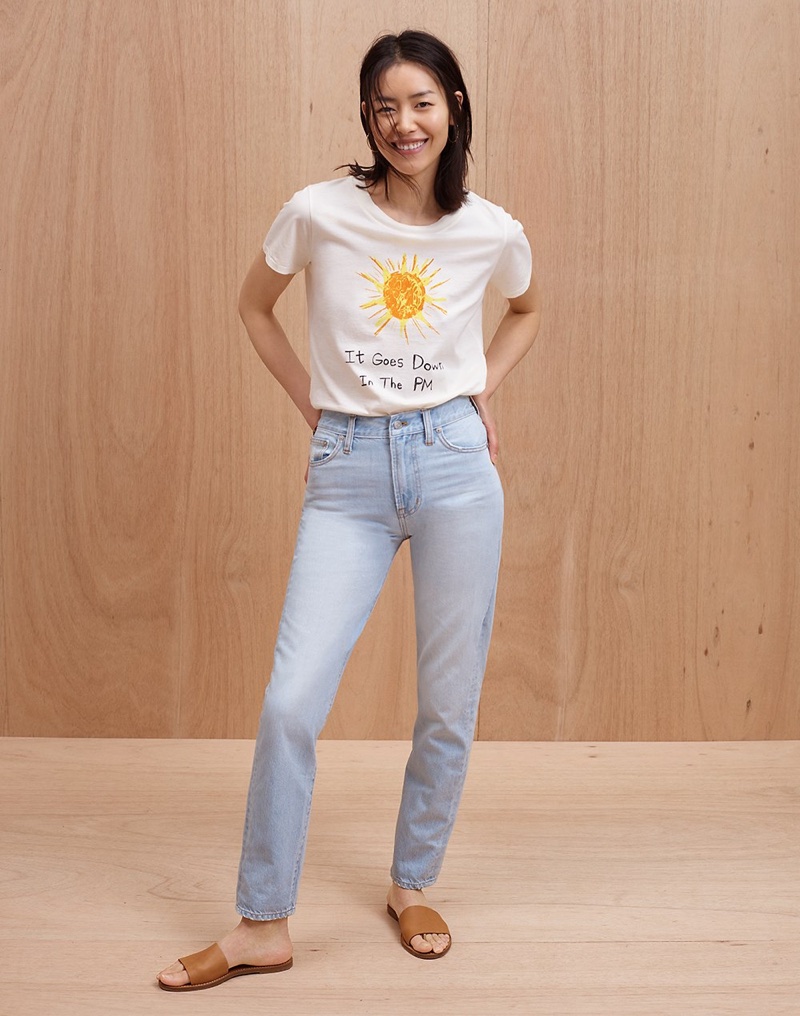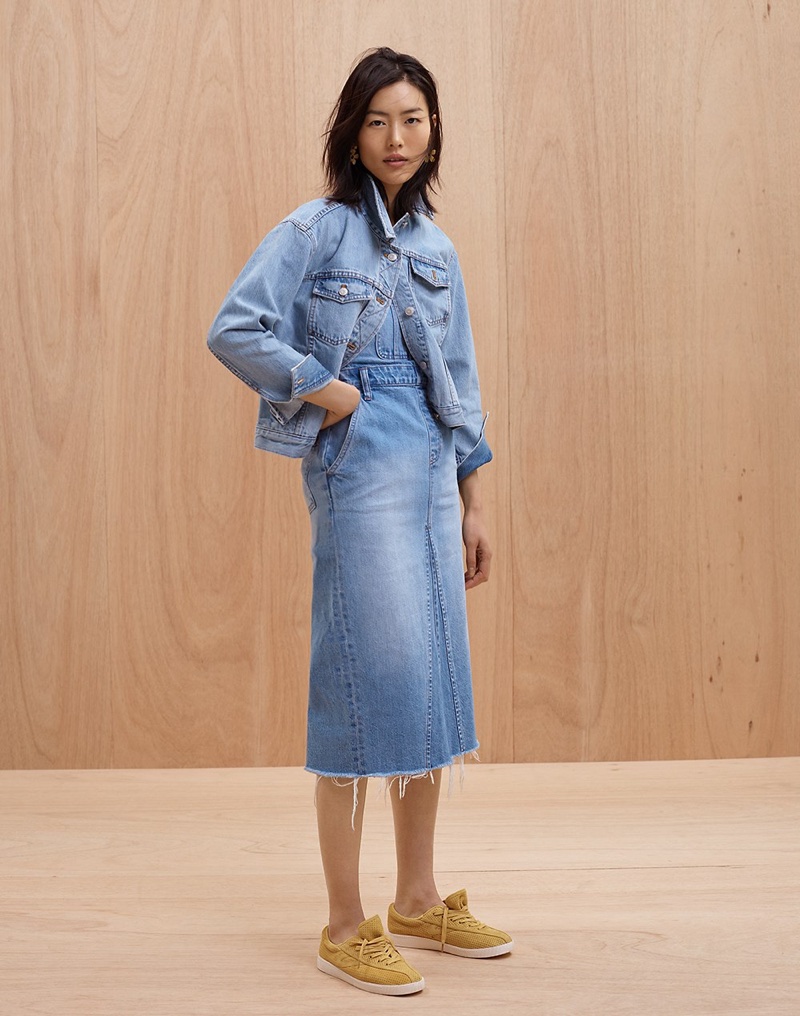 Other Brands
The Tod's Joy Bag has gone through some changes. For those that are new to Tod's, the Joy Shopping Bag is one of their signature handbags. It's a large and spacious bag with minimalistic style. The latest Tods Joy Flap Tote Bag is introduced for the Fall Winter 2018 Collection.
The Design
So what kinds of changes have been made on the Tod's Joy Bag? The first thing everyone noticed is the elegant hammer leather crafted with hand-dyed trims. We call this the front flap.
But this front flap is more than just a flap. And we're not taking about the design. If we move the front flap up, which can be easily done, then there is a front flap pocket immediately available for your needs.
The original version of the Tod's Joy Shopping Bag doesn't have a flap, but it also doesn't have a front flap pocket. And the front flap pocket can be very useful as we can have instant access to important essentials.
The flap is also very elegantly crafted. It's engraved with the house's logo and the long leather strap has been used as a slip-in closure.
There's one more part that has been altered from the original Joy Bag. And that's the line in the center. The original Joy Bag is crafted with a symmetrical line in the center. But that line has been removed and replaced with a front flap.
So the Joy Bag remains a Joy Bag. The shape of the Flap Tote version hasn't changed. The long beautiful double handles have remained the same as well.
The Interior
So what can we expect from the interior? As we've said, there is one front flap pocket. Inside there is also 2 zip pockets, one of which is removable.
The Joy Flap Tote Bag is a spacious handbag. And the flap is perfect for the Fall and Winter seasons because it protects your personal belongings from rain and snow.
Where To Shop Tods Joy Flap Tote Bag?
1. MyTheresa – Shop the new Tods Joy Bag here…
More Images And Colors
Other Brands
Eniko Mihalik is a sea siren on the July 2018 cover of Marie Claire France. Photographed by Jessie Laitinen, the Hungarian beauty poses in a blue swimsuit from Eres. Inside the fashion glossy, Eniko models colorful swim looks on the beach and in crystal blue waters. Stylist Anne-Sophie Thomasselects designs from labels such as Calzedonia, Hermes and Etam.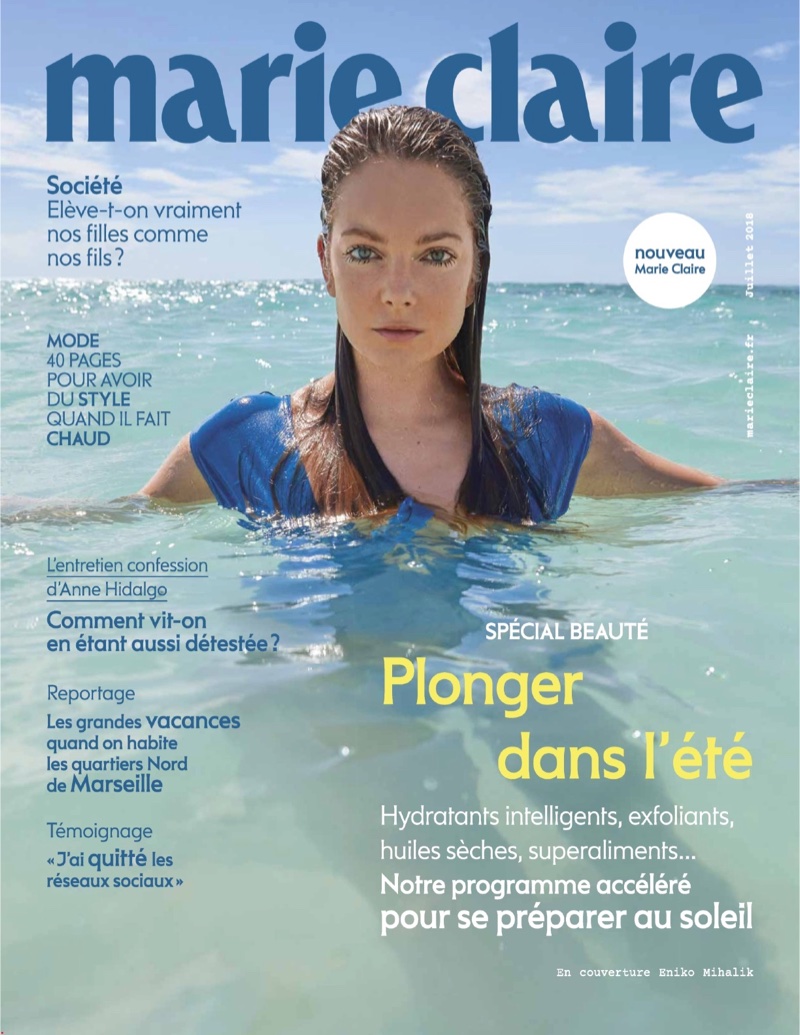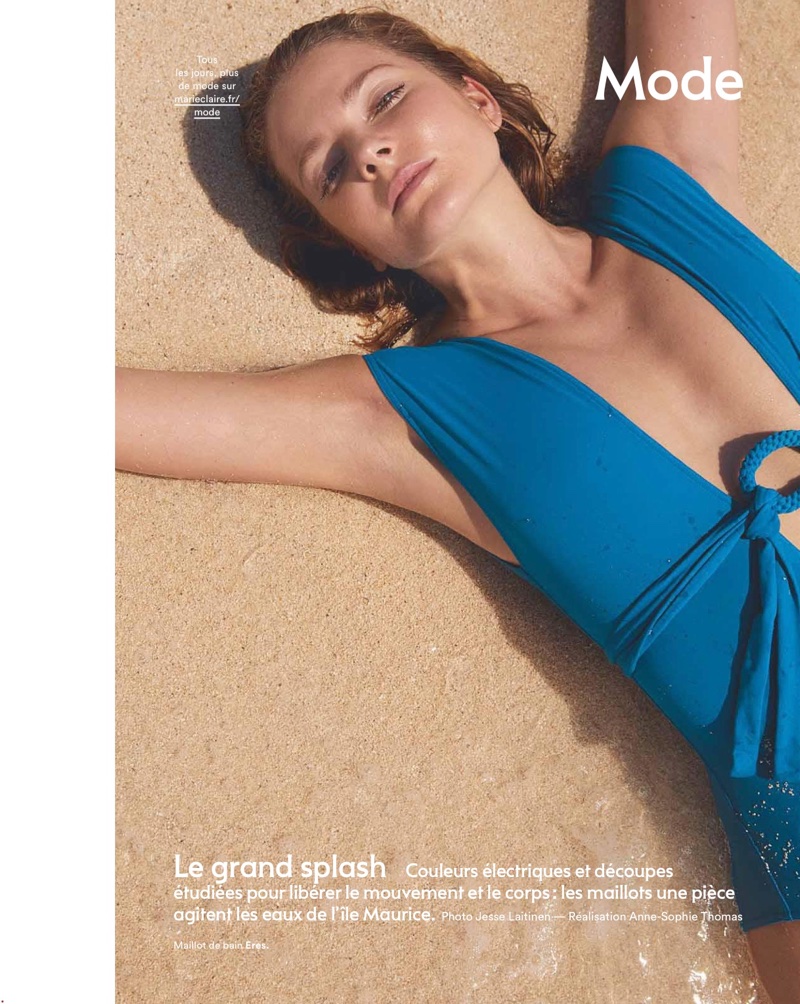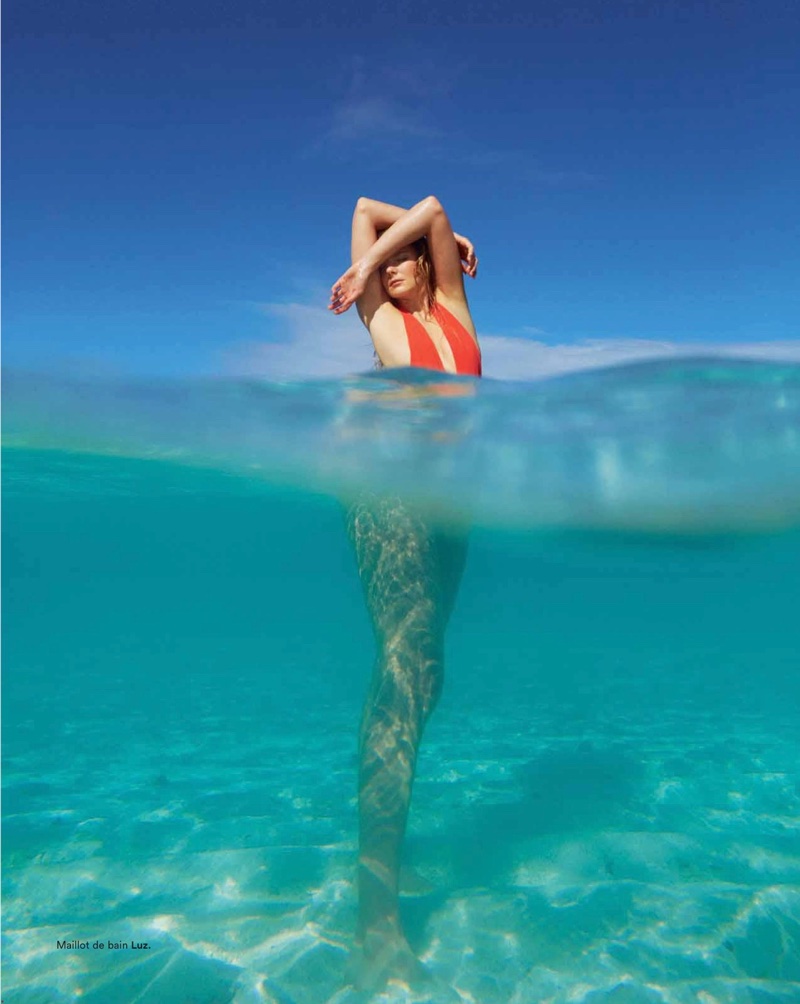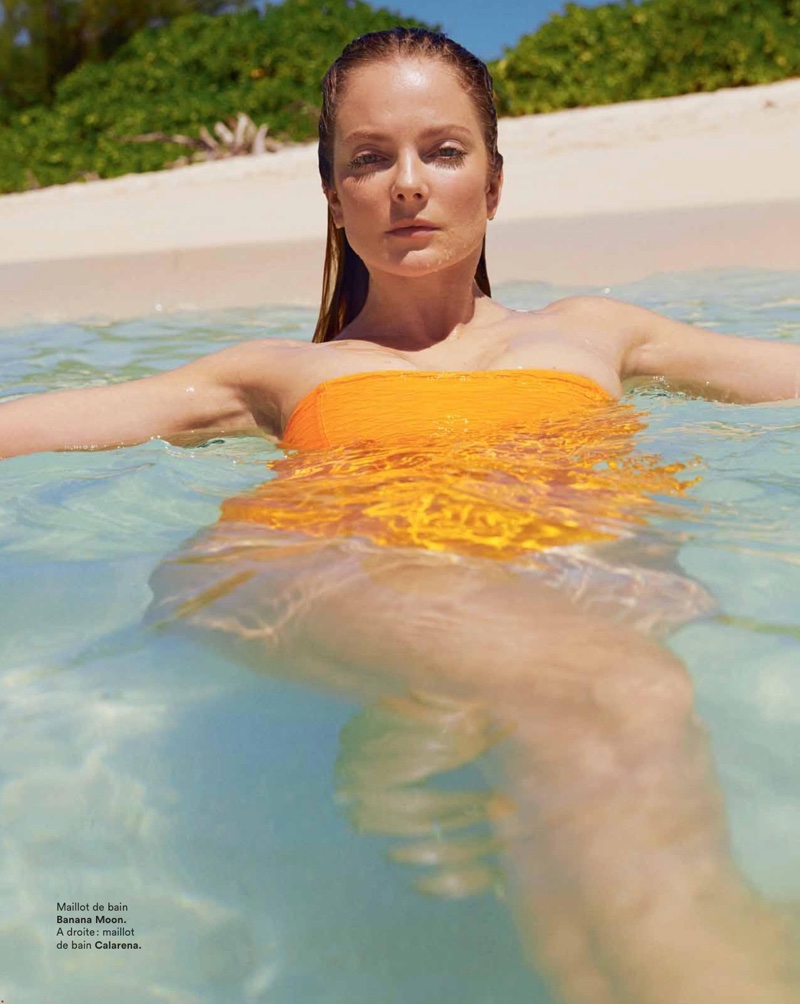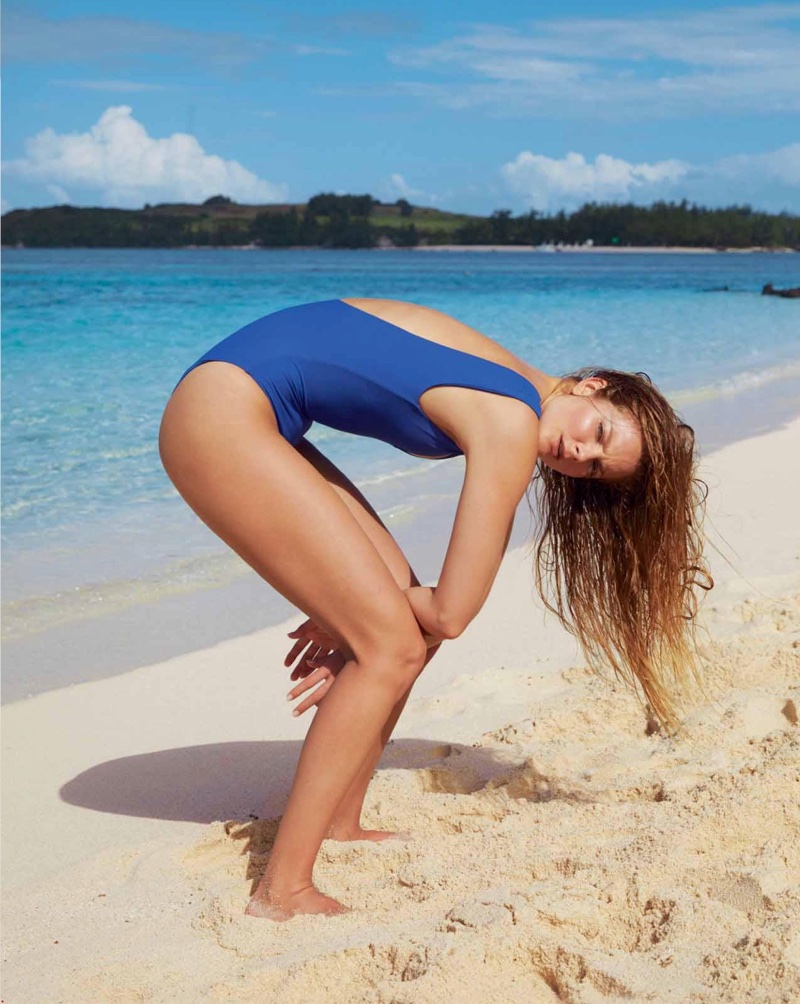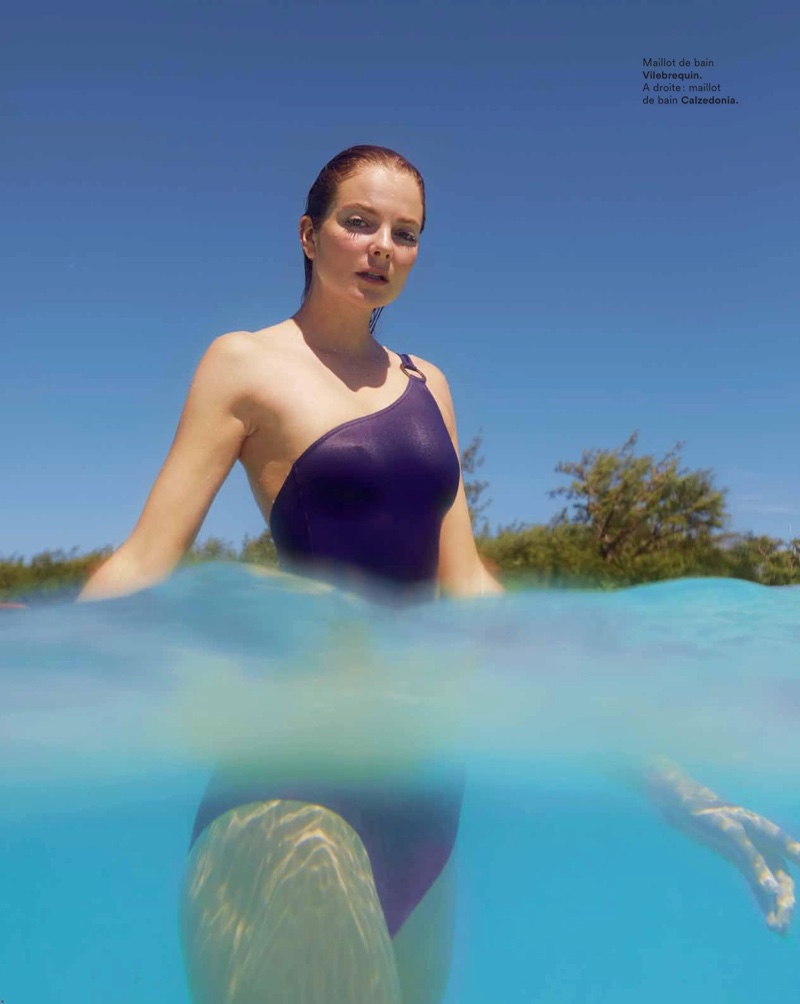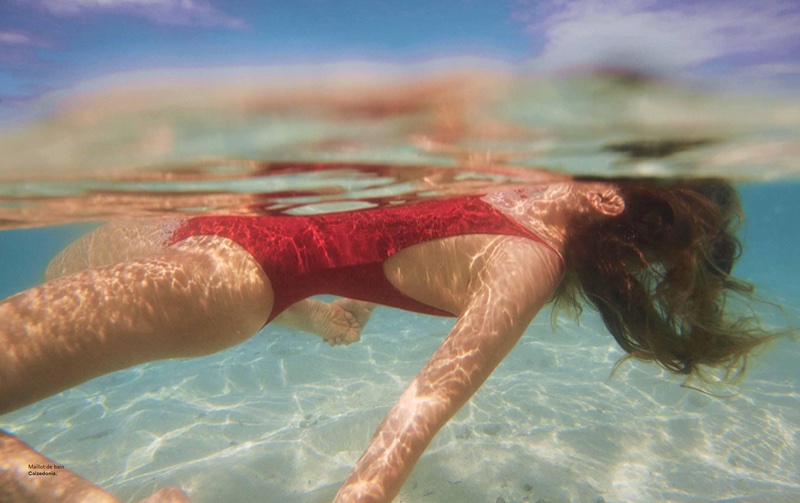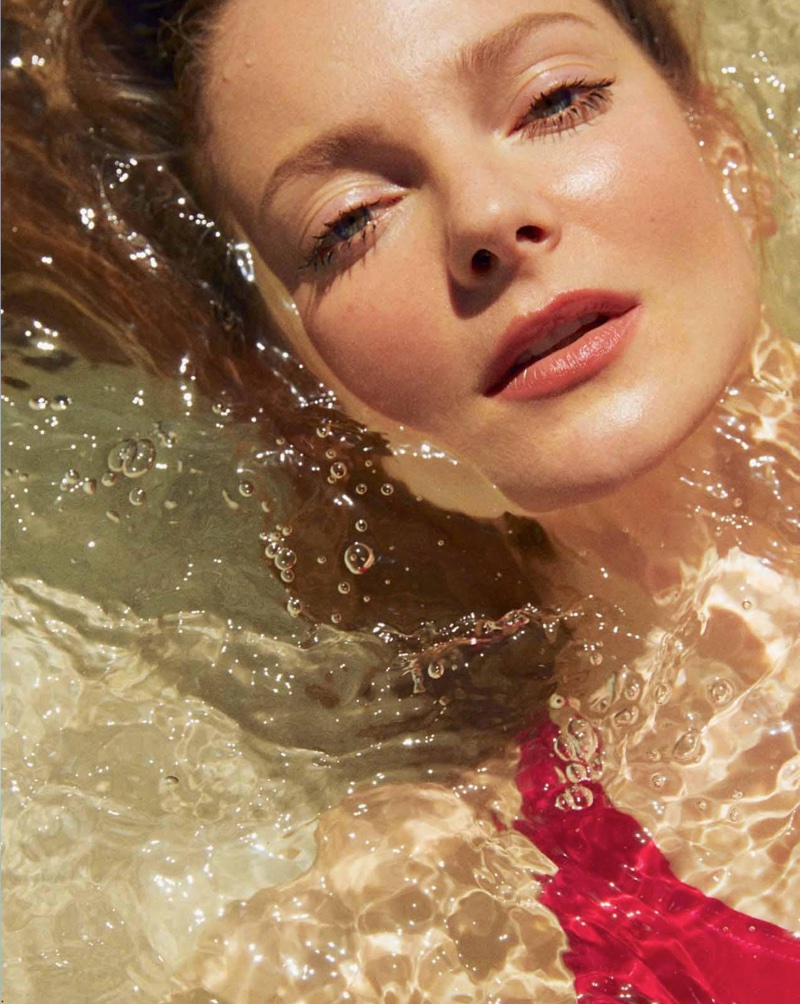 Pages: 1 2
Designer Bags, Wallet, Purse, Belt & Accessories Official Site, Best Price & Quality, Free Worldwide Shipping, Free Returns. Each Bag Is A Work Of Art - Handmade - Cowhide Art - Can Custom-Made

Categories

New Posts

Hot Posts