Other Brands
Mulberry has been on invention-spray and in the past few seasons, they have released numerous of brand-new handbags. The Mulberry Amberley Satchel Bag is one of them and this one caught our attention. Everything that was iconic at Mulberry has been reinvented like the Postman's lock in the center. But anyways, let's talk about the design.
The Design
The Amberley Bag is inspired by the British countryside pursuits, which is one of the most beautiful sights in England. While the bag is available in multicolor, the majority of the designs are crafted in solid color to maintain the timeless look.
This satchel bag is easy-to-carry and maintain. It's made from calfskin, which is a durable and high quality leather. However, in the end it's all about the English craftsmanship that refines the end-experience and you will get all of it from Mulberry.
The center is crafted with a lock that's reinterpreted and inspired by the iconic Postman's Lock. It's made with two big eyelets on the top, which reminds me a bit of the Chloe Drew Bag. The eyelets are supporting the leather strap that can be used to carry on your shoulder or over your shoulder. The shoulder strap can be adjusted and the size of the bag can also be adjusted by the belt detail on the side.
The maximize the minimalistic effect, this British fashion house printed the logo as small as possible on the top front of the bag.
The Interior
No matter of the size, the interior of this satchel bag is generous. The interior is made with suede lining for the utmost comfort. You can find one main compartment inside, which is huge enough for all your basic stuff and more, but also a slip pocket for important essentials.
The Sizes And Prices
Mulberry Mini Amberley Satchel
Size: 13.8 x 16 x 5.5 (H x W x D) cm
Prices: $595 USD, €525 euro, £450 GBP
Mulberry Small Amberley Satchel
Size: 20 x 18 x 8 (H x W x D) cm
Prices: $775 USD, €695 euro, £595 GBP
Mulberry Medium Amberley Satchel
Size: 22.5 x 27 x 11 (H x W x D) cm
Prices: $1225 USD, €1195 euro, £950 GBP
Mulberry Amberley Bag with Top Handle
Size: 26 x 32 x 14 (H x W x D) cm
Prices: $1425 USD, €1450 euro, £1095 GBP
More Colors And Images
Other Brands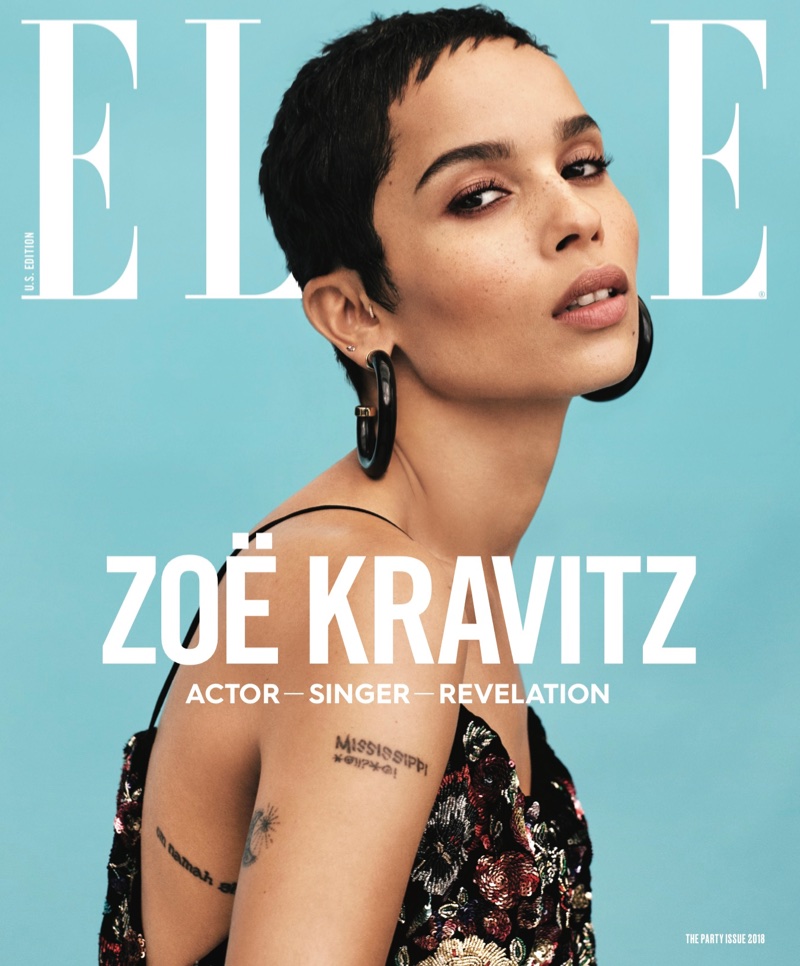 Actress Zoe Kravitz lands the January 2018 cover of ELLE US. Photographed by Paola Kudacki, the 'Rough Night' star wears a Saint Laurent dress with Kenneth Jay Lane earrings. Inside the magazine, Zoe poses in designs from the latest collections. Stylist Samira Nasr dresses the pixie-haired beauty in the designs of Gucci, Tom Ford, Stella Luna and more.
Related: Zoe Kravitz Looks Beyond Cool in Saint Laurent's Spring 2018 Campaign
COVER SHOOT: ZOE KRAVITZ FOR ELLE JANUARY 2018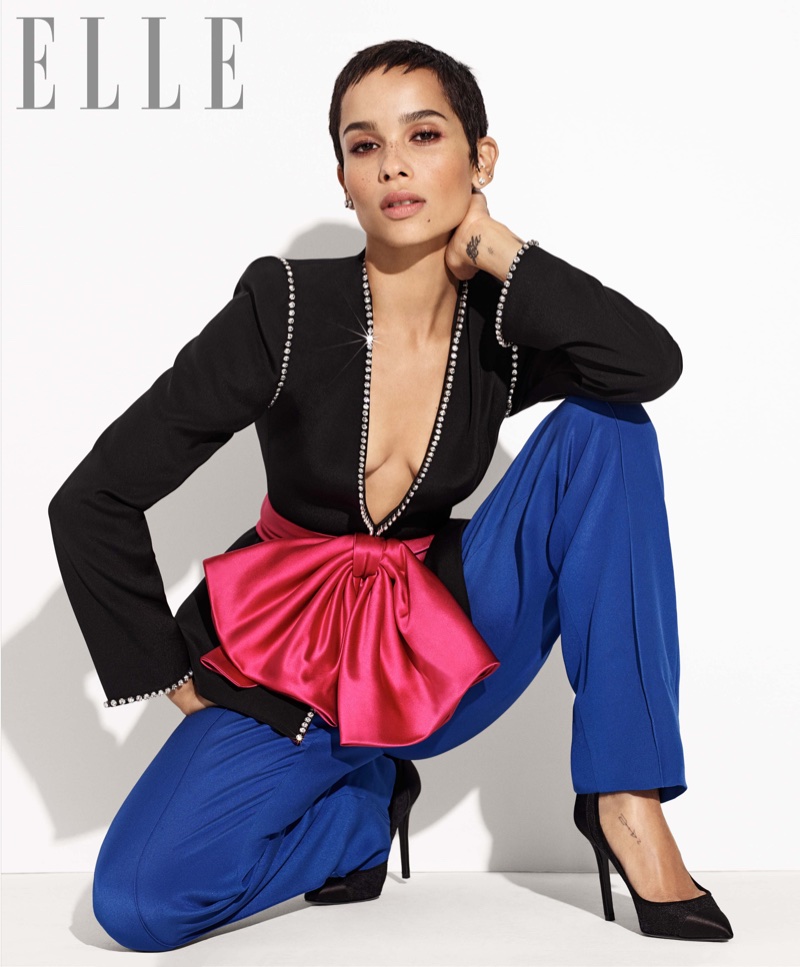 ZOE KRAVITZ ON HER 'BIG LITTLE LIES' CO-STARS
In her interview, Zoe talks about working with her 'Big Little Lies' co-stars for the HBO show.
"I said, Wait, I'm getting to work with whom? When? Women like Laura [Dern] and Nicole [Kidman] and Reese [Witherspoon], I've grown up watching them, and to me they're, just untouchable. …They were so encouraging. When those women are in your corner, it gives you a little pep in your step.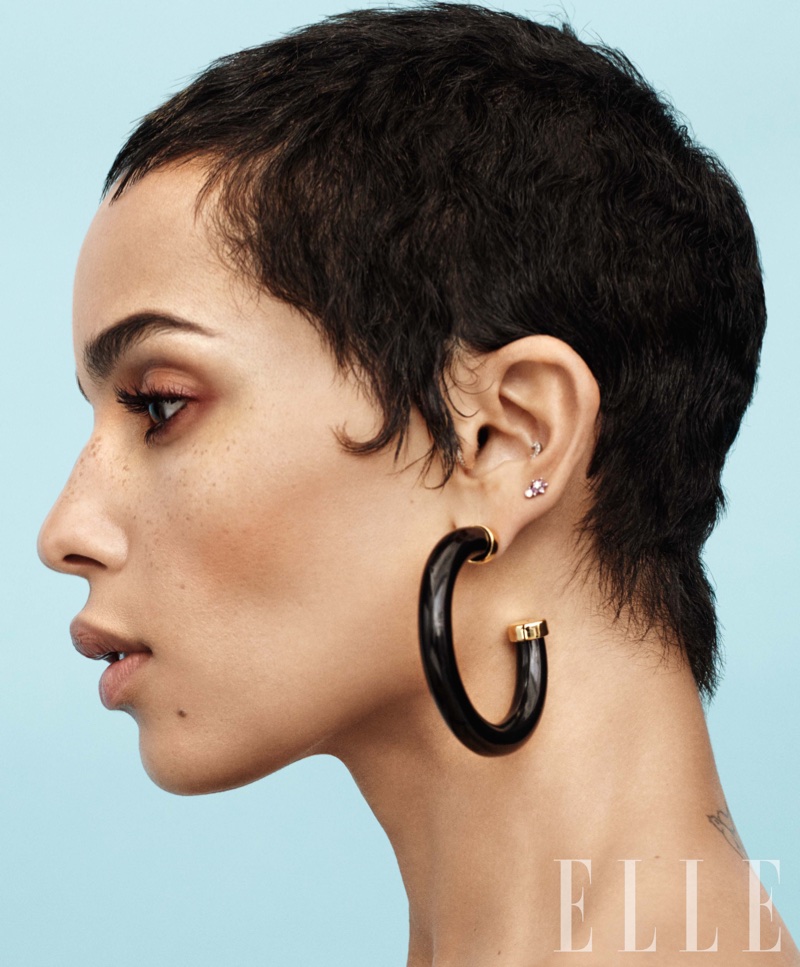 Other Brands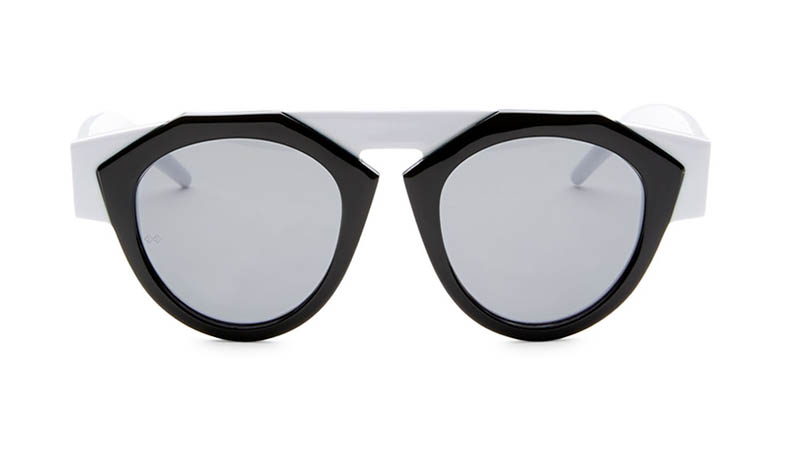 Italian label Fiorucci teams up with eyewear brand Smoke x Mirrors for a sunglasses collaboration. The range features modern shapes with round frames and two-tone color combinations. With each sunglass priced at $350, you can choose from black, brown and pink shades. Discover more from the Fiorucci and Smoke x Mirrors collaboration below, and shop more at SaksFifthAvenue.com.
Related: See Céline's Fall-Winter 2017 Sunglasses
FIORUCCI & SMOKE X MIRROR SUNGLASSES COLLABORATION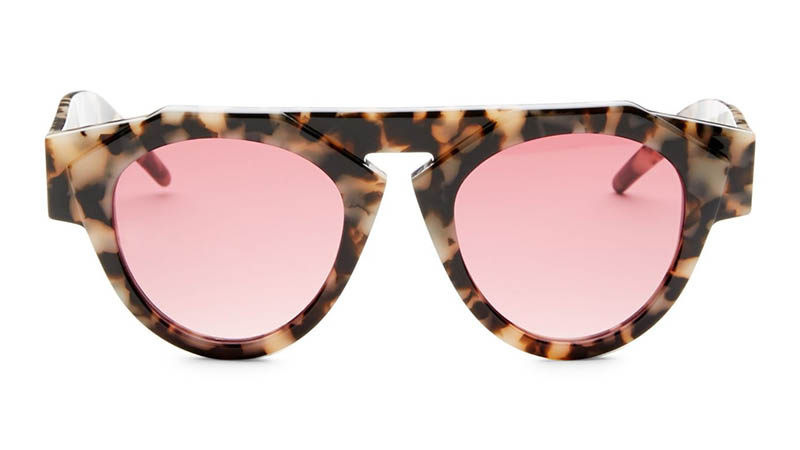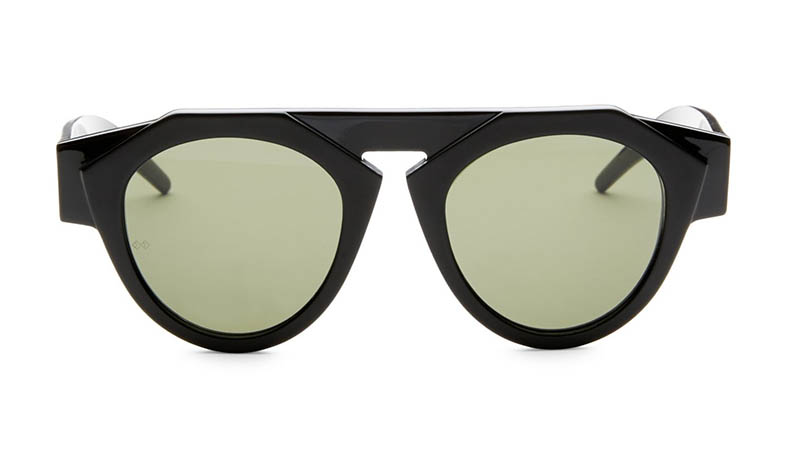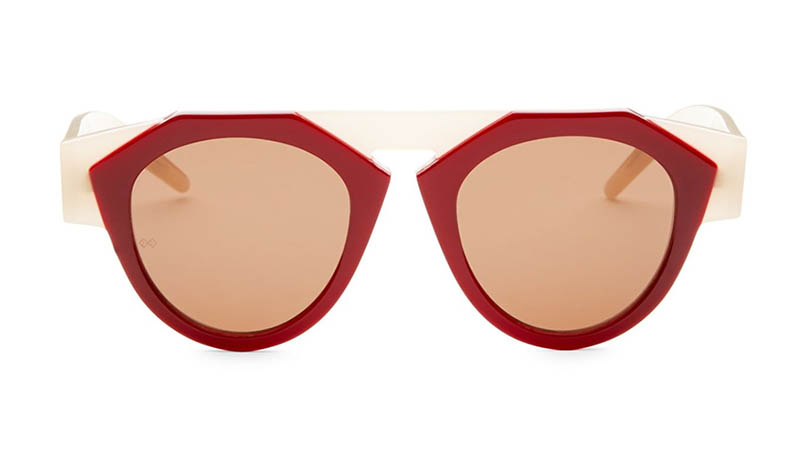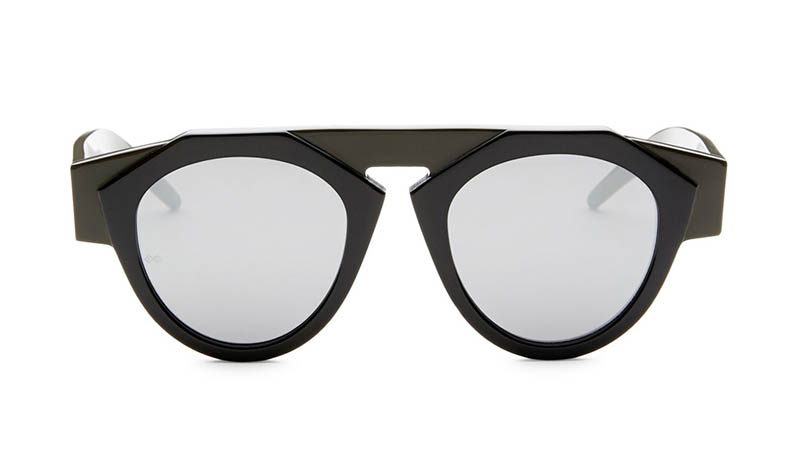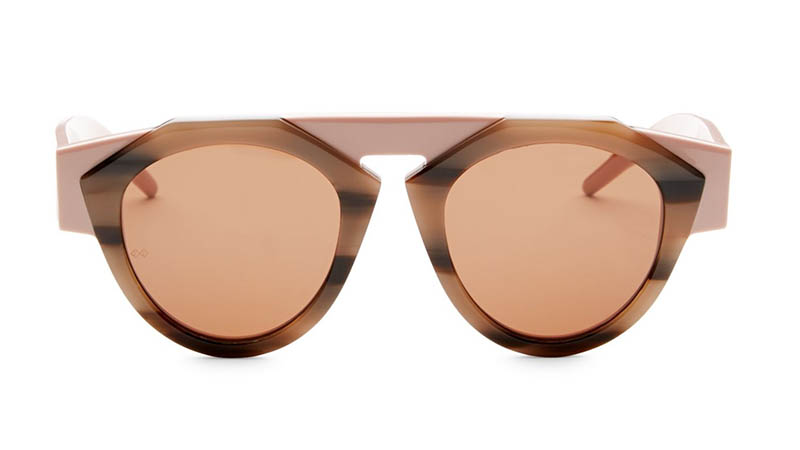 Other Brands
The Chanel Coco Curve Flap Bag is not a new bag, but it's worth mentioning because it's gorgeous and it has been featured in two collections so far. This bag was first-introduced in the Pre-Fall 2016 Collection and has returned for the Fall Winter 2017 Collection Act 1.
There are two types of the Chanel Coco Curve Bag; this is the shoulder bag version, but there is also a chic tote bag version. The style of the Coco Curve is to look elegant, but at the same also modern. Now let's dive into the tiny details.
The Design
The Coco Curve Flap Bag is quite an exceptional bag because of the way it's put together. The design is to mix smooth leather with diamond quilting and create an experience between classic and modern.
On the Vanity Curve Case Bag, the front is crafted in nice smooth leather while the back is made in diamond quilting.
On this Coco Curve Flap Bag, the flap is crafted in smooth leather while the part behind the flap is diamond quilted. However, the sides and the back of the bag are also crafted in smooth leather.
The Coco Curve Flap Bag comes with the woven chain leather strap for carrying on the shoulder or cross body, and there is also a top handle designed for hand-carry. This is truly chic lady-like bag in round shape with a curvy flap to maximize the feminine appeal.
But what's more important is the brand-new large-size CC logo on the front. This logo is an effortless flaunt and it's colored in the same shade as the bag.
To build this handbag, Chanel picked two different leathers; goatskin and calfskin. Both leathers are impeccable and durable.
And oh yes, it comes with a quilted back pocket that can be opened or closed with a zip.
The Interior
When you open this bag, you will find one large main compartment, but also a zip compartment on the front as well as a zip compartment on the back. So there is plenty of room to organize your personal items, but there are also pockets to store your important essentials.
The Sizes And Prices
Chanel Coco Curve Flap Bag in Goatskin
Style code: A93461
Size: 5.5' x 9.8' x 2.8' inches
Prices: $3300 USD, €3350 euro, £2900 GBP, $27100 HKD, $5140 AUD, $4675 CAD, ¥417960 JPY, ¥26500 CNY
Chanel Python Coco Curve Flap Bag
Style code: A93460
Size: 5.5' x 8.3' x 2.8' inches
Prices: $6700 USD, €6900 euro, £5980 GBP, $55700 HKD, $10580 AUD, $9575 CAD, ¥859680 JPY, ¥54600 CNY
More Images And Colors
Other Brands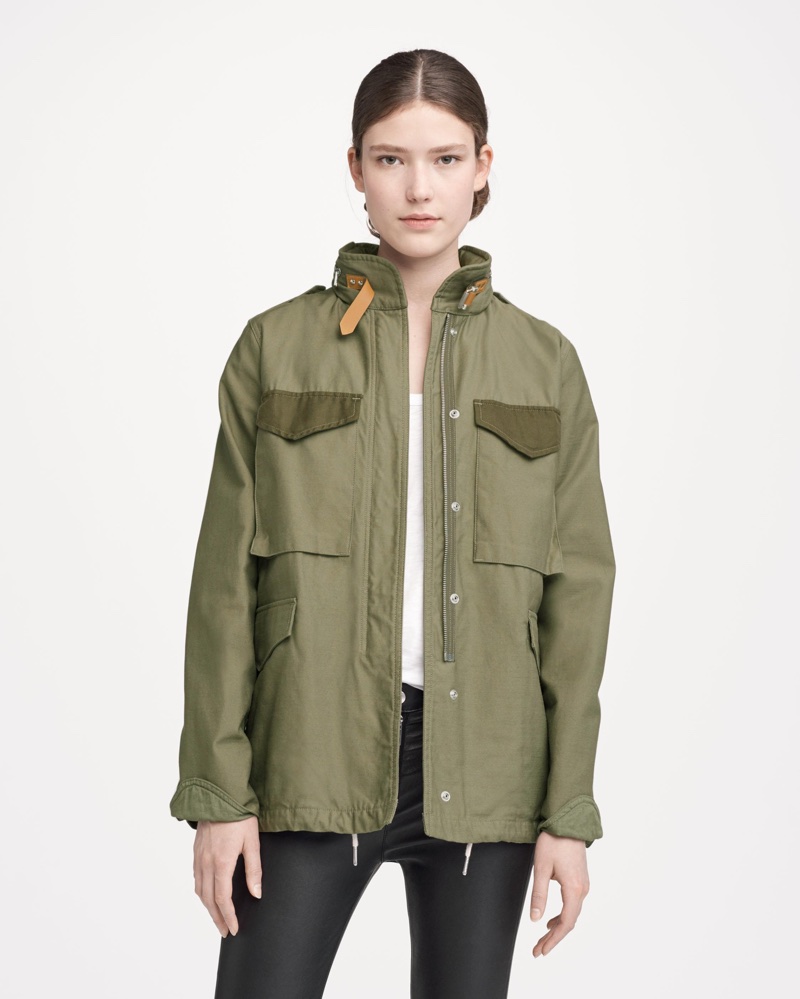 For this Black Friday and Cyber Monday, Rag & Bone not only wants you to shop, but also help save the planet. By shopping online and in stores, the New York-based fashion brand will plant a tree in the Amazon rainforest for every purchase. How does it work? Use the code TAKE30 from November 22nd to Tuesday, November 28th to save 30% off site wide. Discover some of our picks from the sale below including jackets, boots, sneakers and sweaters. Shop even more at Rag-Bone.com.
Related: Buy More, Save More with Theory's Black Friday Sale
RAG & BONE 2017 BLACK FRIDAY & CYBER MONDAY SALE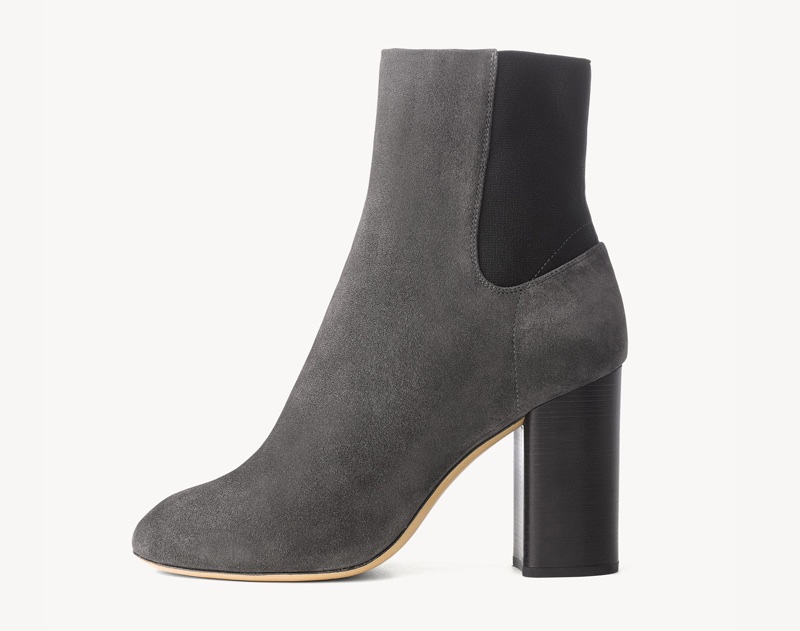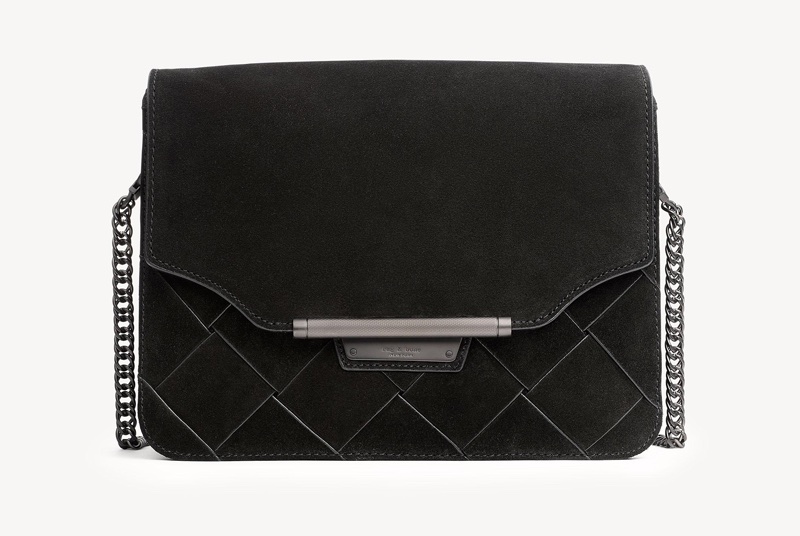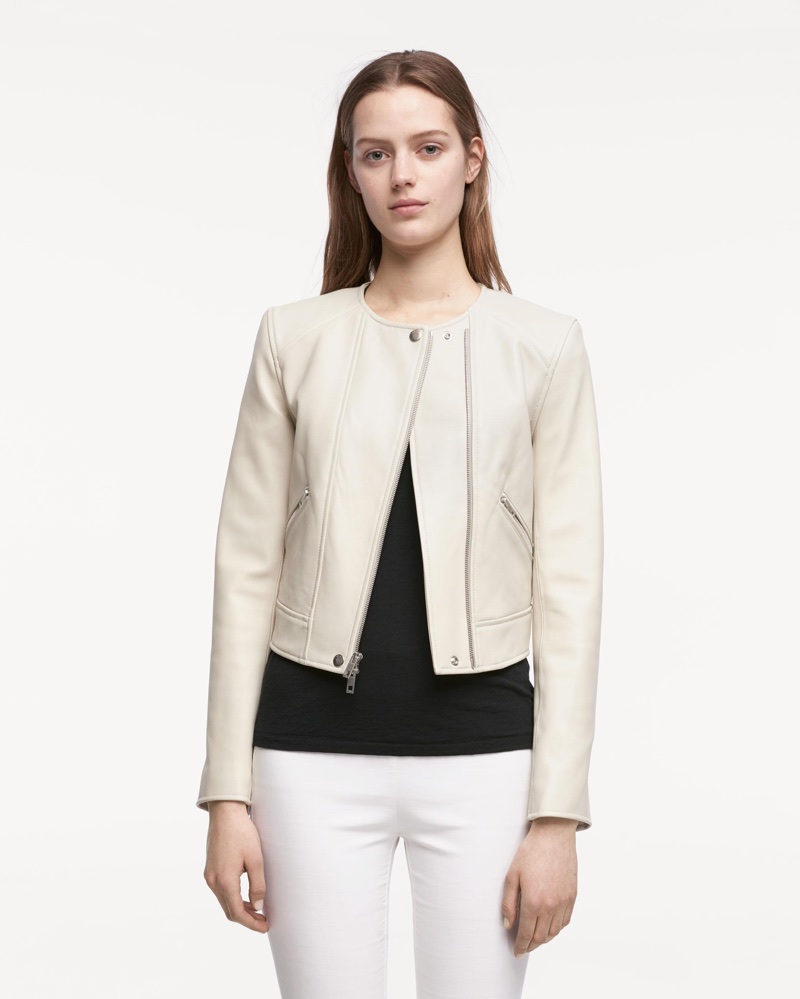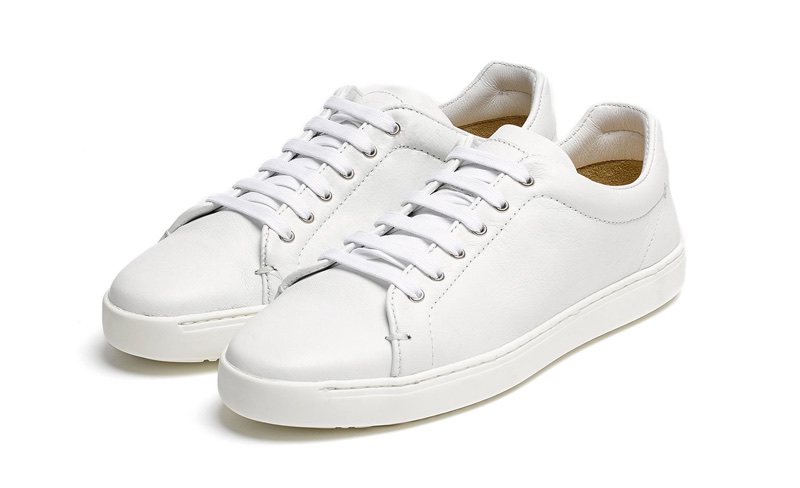 Other Brands
Top models Grace Hartzel and Ruth Bell grace the pages of the latest Dior Magazine. Photographed by Cass Bird and styled by Alex White, the pair head outdoors for a sun-drenched editorial. Grace and Ruth pose in looks from the French house's resort 2018 collection. Artistic director Maria Grazia Chuiri designed western inspired styles including airy gowns and fringed jackets. In addition to the editorial, the duo also appears in a short film featured below.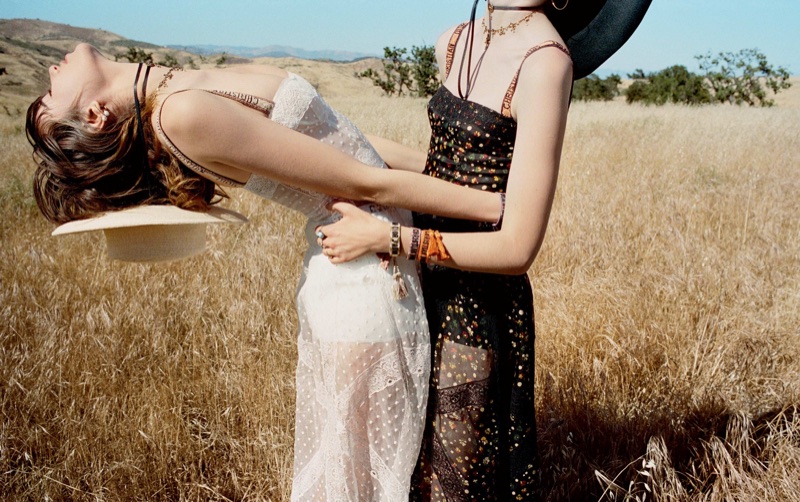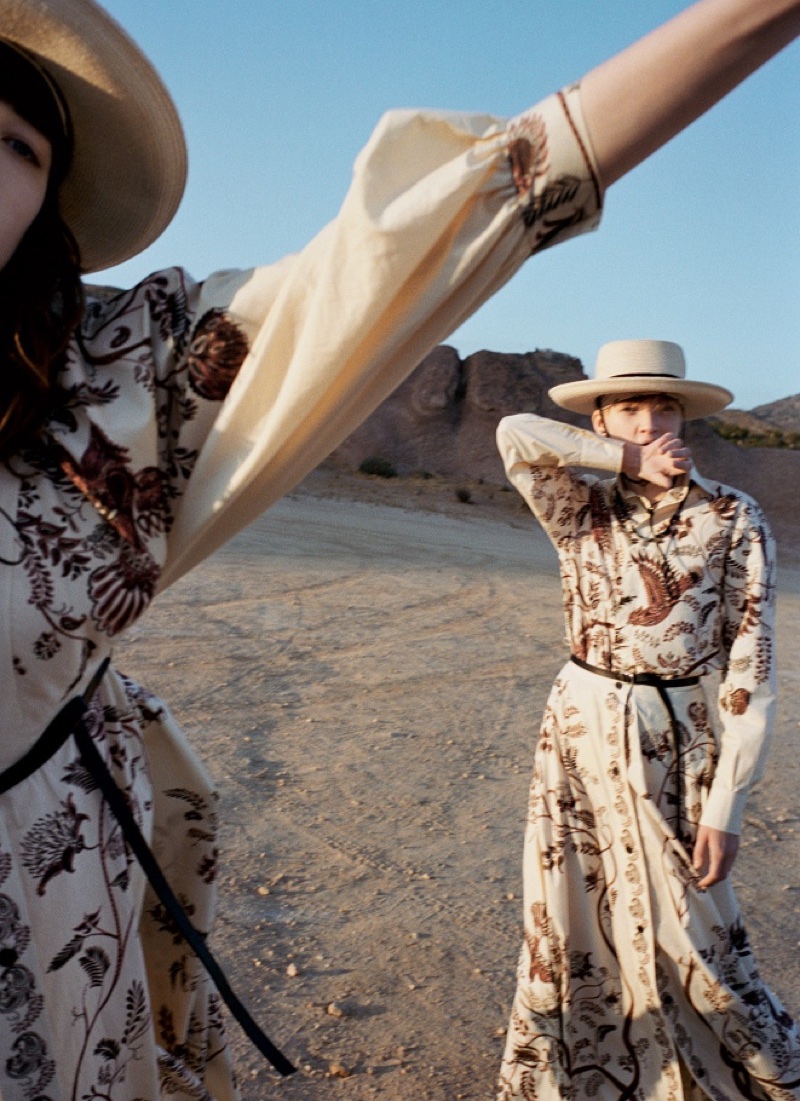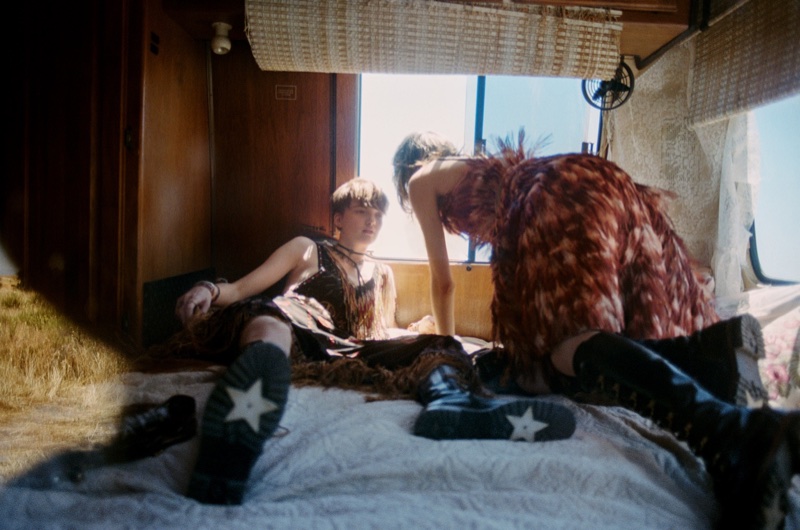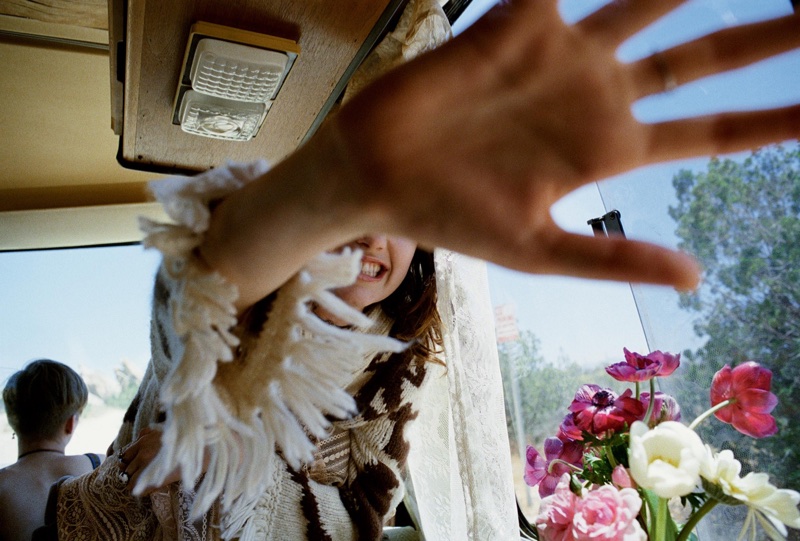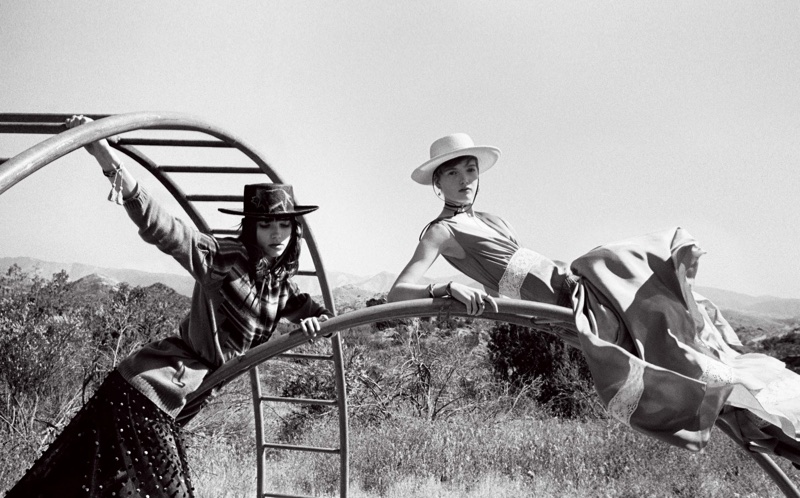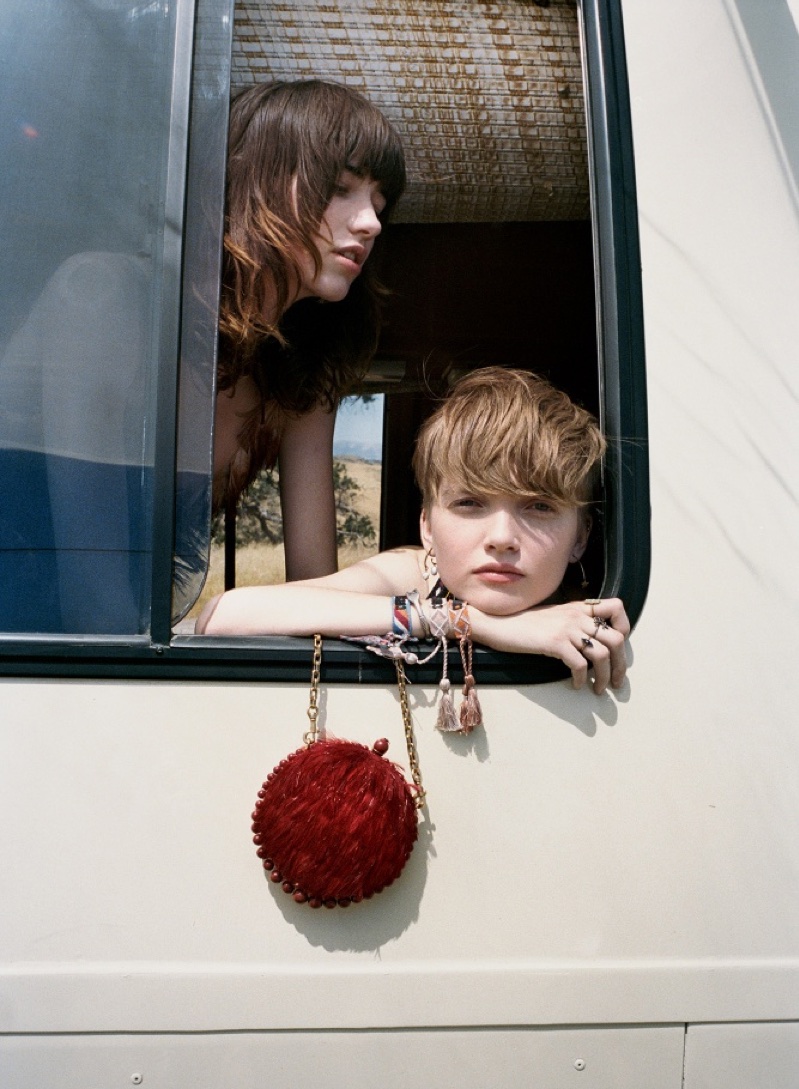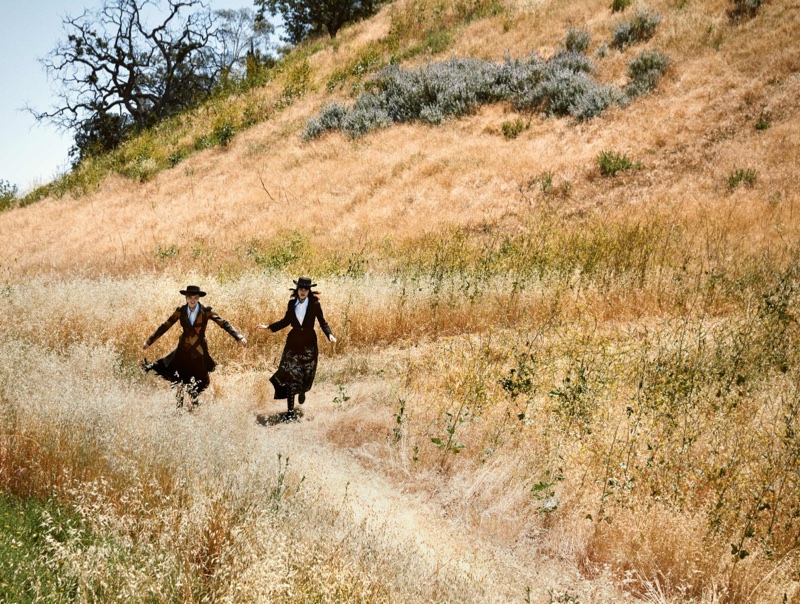 Categories

New Posts

Hot Posts